Former IPL commissioner Lalit Modi proposed the name of veteran administrator I S Bindra as a possible successor to N Srinivasan, who has rejected demands for his resignation as BCCI president in the wake of arrest of his son-in-law on charges of betting in IPL.
"Indian cricket now needs a leader that everyone can trust. It needs someone whose appointment would create unlimited confidence and for me, there is one man who stands out as being capable of uniting Indian cricket in the short term and establishing a legacy to serve the game honourably for many years to come. That man is Inderjit Bindra," Modi wrote in his blog.
"He is a man with a brilliant record as a cricket administrator and a man of unqualified dignity. He would restore instant belief for everyone in the game. He is exactly the type of person who that is needed right now to help rescue Indian cricket," he added.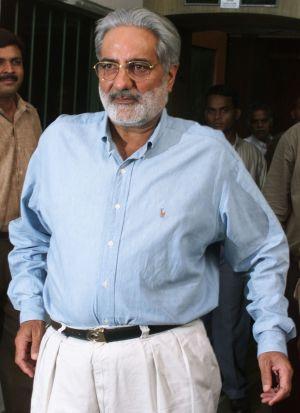 Bindra has been associated with the board since 1975 and was the president of the BCCI from 1993-1996.
Bindra, the Punjab Cricket Association president, had recently demanded the immediate removal of Srinivasan, calling him "arrogant" and insisting that his continuance would damage Indian cricket.
Modi said Bindra's experience and guidance would steer Indian cricket into calmer waters. "He has long been a senior advisor to the ICC and as such commands respect across the globe. He is an administrator with experience and respect and his guidance and vision would steer Indian cricket into calmer waters. In short, he is the one man who is capable of re-uniting the sport and establishing an administration with credibility and confidence that could be left to do the job," he said.
Srinivasan, whose son-in-law and Chennai Super Kings CEO Gurunath Meiyappa was arrested for alleged involvement in betting, has remained defiant despite the growing crisis.
Modi said the current BCCI crisis is a national disgrace and has presented the Indian cricket with its biggest administrative opportunity in recent history.
Photograph: Reuters