The first Ashes Test witnessed a noisy Barmy Army, loudly cheer on Ben Stokes and his boys while mocking the Aussies.
On Saturday, the Barmy Army tweeted to mark Moeen Ali's return to the Ashes; his comeback to Test cricket prompted by Jack Leach's injury, England's primary spinner.
Moeen was greeted by the Barmy Army with a GIF depicting his dismissal of Virat Kohli during the 2021 tour, noting, 'Mo back with the red ball in hand.'
The tweet unsurprisingly irked Indian cricket fans. Take a look: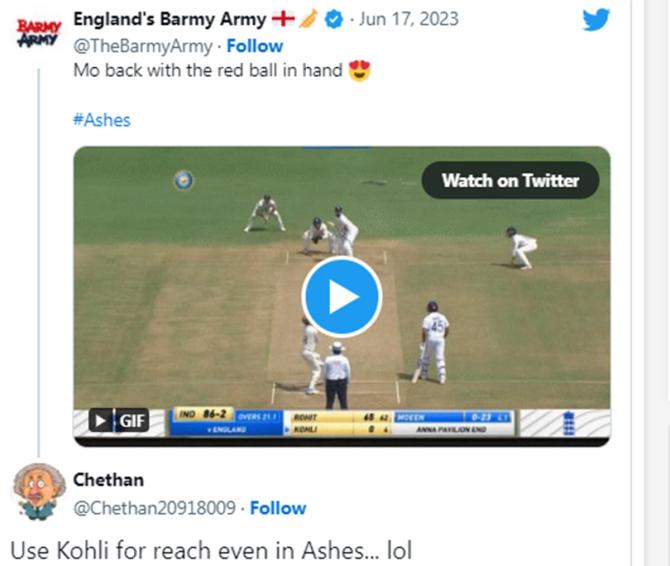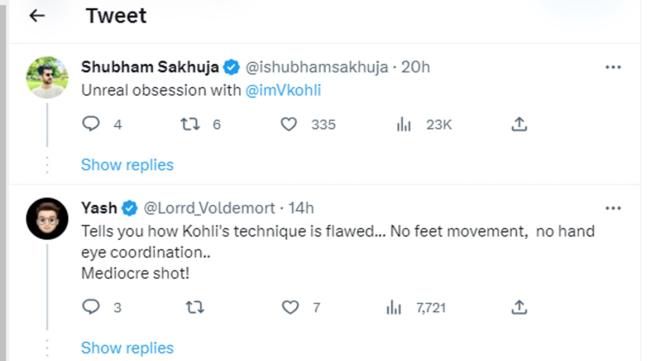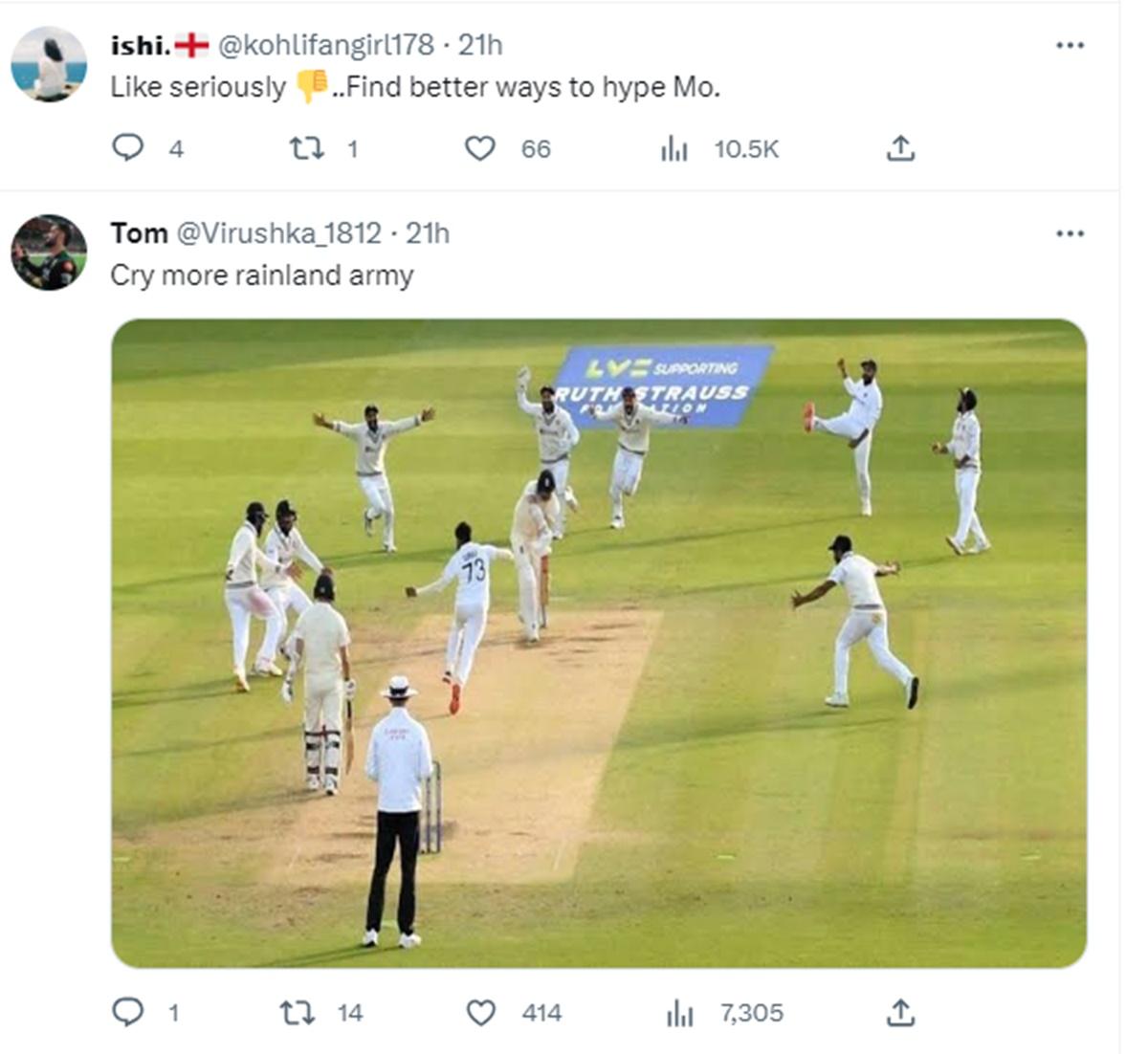 Virat and Moeen were team-mates for a couple of seasons at the Royal Challengers Bangalore.
***
Look who was spotted in the crowds at Edgbaston on Saturday!
Jesus Christ was in attendance as was England's King Charles on Day 2 of the first Ashes Test. Or so they would have liked us to believe.
Spectators came dressed in their whackiest costumes as the mood in the stands was carnivalesque even as Usman Khawaja led Australia's fight back with a solid century.