Six major triggers were identified – some expected, some new.
Veenu Sandhu reports.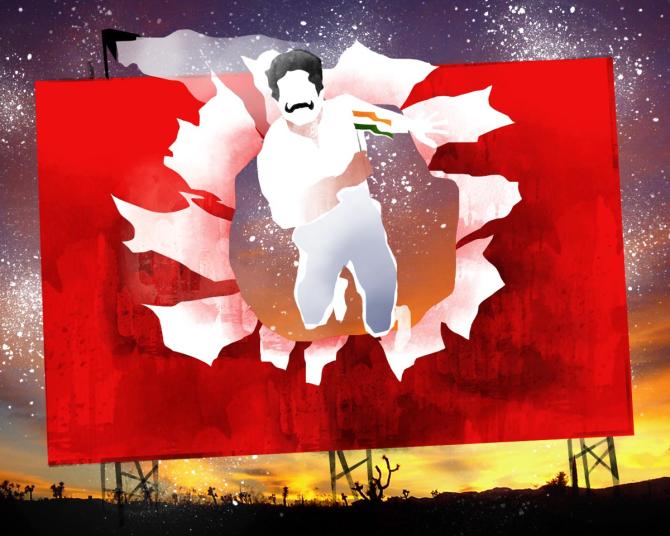 An advertisement showing two women talking about Cars24's promise that you can test drive the car and return it with full refund in seven days if it doesn't work for you has upset a section of men.
In the ad, the women say there should be such a policy for husbands, too.
"Will same return policy be taken so laughingly as this one if we reverse the #gender? (sic)" asks a complainant to the Advertising Standards Council of India (ASCI).
Another complaint, this time against a FreshToHome ad, reads: "Suggest to ban gory and repulsive photos of animal parts in ads – just as photos of accident victims."
Yet another one targets a Disney Hotstar ad with the tagline, "<Bahut hua parivaar>", where the teenager is encouraged to watch cricket matches with his online friends and not with his "noisy" family.
"This is an effort to create a gap between teenager and his family.
"It is also against Indian family values and culture," a complainant writes.
Based on 1,759 such complaints against 488 advertisements received over the past three years, ASCI conducted a study, in some cases also interviewing the complainants, to understand what is it that offends people.
The ads also included those that did not necessarily violate ASCI codes, but had not gone down well with certain sections of people.
The council's report, "What India Takes Offence To", is the result of this study.
"We also examined the vocabulary of these complaints -- the articulation of the objection, the emotions that were revealed.
"Were the complainants angry, disappointed, upset, or scared?" says ASCI general secretary Manisha Kapoor.
Six major triggers were identified – some expected, some new.
For instance, while stereotypical representation of women in advertisements has been frowned upon for long, in a changing world, men's portrayal is also under the scanner.
If depiction of male privilege invites criticism, now, so does a negative portrayal of men in stereotypes, where they are shown as flawed or where they are at the receiving end of acts of violence, even if humorously portrayed.
"An example the report cites is the Pepperfry ad that shows a furious woman throwing knives at a man who is sitting and relaxing while she is working in the kitchen.
"The tonality of these complaints is of "feeling victimised" or "invoking gender role reversal as a comparison" – "that is, they ask, would it be acceptable if in the ad the gender roles were to be reversed?" says Kapoor.
"Ads that hurt religious sentiments is another category that upsets people, and we are seeing this increasingly," she says, adding, "These complainants almost feel there is a devious agenda or a conspiracy against the religion."
One complaint, for example, reads: "I came across an advertisement by Mohey Manyavar, which is falsely projecting Hindu religion as regressive and hurting Hindu religious sentiments by mocking Indian culture and traditions like Kanyaadan."
Another is upset that a coconut has been used in an ad as protector guard for a cricketer.
Here the tonality, according to the report, is: Indignant. Nit picking. Guarding against conspiracy.
There are also cases of reality being acceptable if it is airbrushed.
For instance, a Stayfree ad has upset some because instead of the blue colour, as has been the practice, it uses red to depict blood.
Reads a complaint, "… it is very very cheap way to show."
The questions that arise: what is the purpose of the study, and will it encourage self-censorship among advertisers?
"These complaints are just one of the manifestations of the various conversations happening in India," says Kapoor, adding, "With this study, we hope to offer brands insights from ASCI's unique vantage point, which could help inform the creative development process."
Society evolves sometimes by demolitions, even bit by bit, some ideas whose time has passed.
It also evolves and progresses through normalising conversations around uncomfortable but necessary subjects that have remained hushed for too long.
Kapoor agrees with that.
"There are robust conversations that happen around the creative process," she says.
"Some things are intrinsic to a brand's philosophy and reflective of its conviction, and the brand is willing to stand by them whether or not they may offend some."
This report, she adds, makes observations that could help advertisers plan campaigns better and maybe make "alterations to depictions that are peripheral to a film's script but may have the potential to lead to objections".
Mocking men and other triggers

Socially undesirable depictions for commercial gains: Ads that perpetuated unhealthy practices or beliefs (fair skin, certain body shapes or those that create undue pressure on parents and kids in terms of education and learning)
Inappropriate for children: Mostly aired at prime-time that seemingly provoked children's interest in "adult life" (sexuality/physical intimacy)
Ads where people seemingly crossed cultural boundaries: For instance, individualist depictions, ads that showed intergenerational dynamics in non-traditional ways
Ads mocking men: Where men were depicted in a poor light, even if in humorous or introspective ways
Hurting religious sentiments: Ads portraying mixed religious narratives, depictions of new interpretations of traditions or the use of religious and cultural motifs in a humorous manner. Complainants questioned the intent of the ads and felt the need to guard against "conspiracies"
Depicting unpleasant realities: In-your-face depiction of everyday realities. For instance, ads around death, raw meat or blood