Larger firms feel that the smaller players have muddied the waters for the IBC process, leading to excessive regulation of resolution professionals.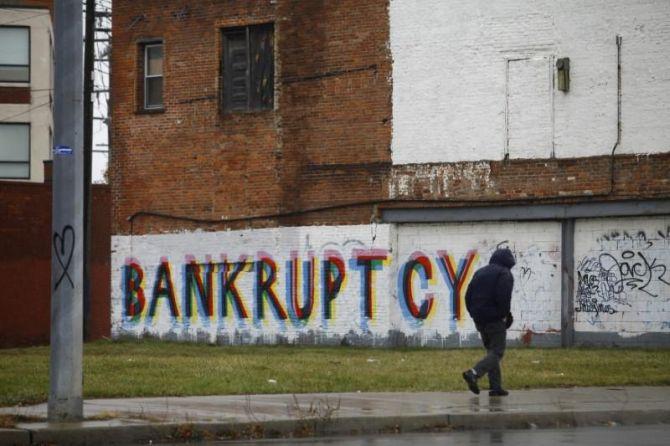 Go First's insolvency recently saw the Big Four bidding for the job of the resolution professional (RP).
At a time when big firms are becoming very selective about taking up insolvency and bankruptcy cases as RP, Go First ticked many boxes.
The size of the business, exposure to the aviation sector, and complexity of the case made it an attractive opportunity.
However, firms are increasingly finding the RP job less lucrative for several reasons, including increased competition with the entry of many smaller players, stricter regulatory oversight, and creditors tightening their spending.
"We want to go for something which is large, complex, and requires in-depth sector expertise and deep relationships within the industry. This ensures the best leverage of our capabilities to show how we tackle the most complex, large cases and even resolve them. The second related aspect is one needs to be fairly compensated as well," said Manish Aggarwal, partner, head-infrastructure & disinvestments, head-special situations group, KPMG India Services LLP.
The Insolvency and Bankruptcy Board of India (IBBI) coming up with clarifications and prompt legislation in the Insolvency and Bankruptcy Code (IBC) has reduced uncertainty in the Code, unlike the early days of IBC.
Overall, industry experts say that the fee for RPs has gone down by nearly 60-80 per cent in the past five years.
"There was no benchmark for the fee of RPs. That amount has gone down substantially. IBBI has come up with fee regulations for RPs. Fees for advisors to RPs are not regulated and provided for. Lenders have become cautious since they are sitting in a fiduciary capacity and conscious that a substantial amount is not spent from the company's account as fee," said Siddharth Srivastava, partner, restructuring & insolvency, Khaitan & Co.
Experts point out that an RP needs to be like an Ubermensch.
"The RP first oversees the resolution process, prepares the business and turns it around (financially and operationally), manages the court process, and then does the merger and acquisition work as well," said Sumit Khanna, partner, Deloitte India.
However, big firms often back RPs with a bunch of advisors to provide expertise ranging from legal to industry-specific.
Increasingly, firms are now outsourcing many of these services and using company employees instead of getting outsiders.
As a result, the number of people deployed by a firm for each insolvency has also come down significantly.
Larger firms also feel that the smaller players have muddied the waters for the IBC process, leading to excessive regulation of RPs.
"The IBC market is not as remunerative as it was a few years ago. Also, a lot of the bigger players in the market seem to have a view that there is a lot of liability when acting as RPs and the fee has gone down substantially. IBBI is coming down heavily on RPs for procedural lapses as well," said Srivastava.
IBC experts also said that RPs run the IBC like a process and their ability to attractively position or market an asset and identify investor issues upfront leaves a lot to be desired.
"This is also one of the key reasons why a lot of deals have not found takers," added Aggarwal.
Apart from taking up the RP's role, insolvency professionals are also involved in assisting and providing technical experience to resolution applicants to enable them to draft and submit viable resolution plans.
Firms, including the Big Four, are keen on the deal side of IBC where they can represent bidders instead of leading the resolution process itself.
There is a growing trend of appointment of institutions -- insolvency professional entities as RPs instead of individuals.
"A healthy growth of insolvency resolution would depend upon a regulatory support to such engagement which includes sensitivity towards unlimited liability and joint and several liabilities exposing the institutions in general and individual partners in particular," said Anoop Rawat, partner, insolvency & bankruptcy, Shardul Amarchand Mangaldas & Co.
Looking Less Lucrative
Increased competition with entry of smaller players, stricter regulatory oversight and creditors tightening their spending are reasons why the RP job is losing its charm
Fees for RPs has gone down by almost 60 to 80 per cent in the last five years, experts say
Insolvency Professionals apart from taking up the RP role are now also involved in assisting and providing their technical experience to draft and submit viable resolution plans
(Inputs by Bhavini Mishra)
Feature Presentation: Aslam Hunani/Rediff.com