Your behaviour is the key, reports Tinesh Bhasin.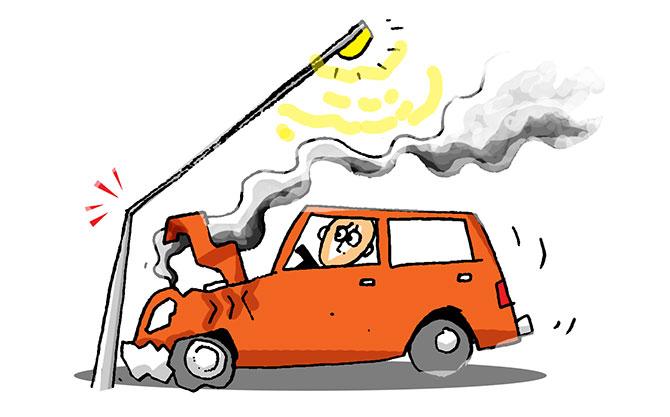 Illustration: Dominic Xavier/Rediff.com
If you renew your car insurance online much before the expiry date, you may get a discount on the premium.
Such customers are less likely to file a claim for damages compared to those who renew their policy at the last moment.
A few insurance companies have started looking at the buying behaviour of customers online and are offering differential pricing.
"We now look at the buyer's behaviour as one of the key parameters when deciding on the premium," said Easwara Narayanan, chief operating officer, Future Generali India Insurance.
Some companies offer discounts as high as 45 per cent for online customers in certain segments if they are less risky.
Insurers are offering differential pricing, based on buying behaviour only at Policybazaar.com. The online portal has researched the buying behaviour of customers and shared insights with insurance companies.
In turn, a few insurers have started segmenting customers based on inputs and offering discounts to less risky individuals and slightly higher prices to those who are risky.
In certain segments of risky customers, insurers are levying extra loading of 35 per cent above the regular premium.
"Those who renew their policies when more than four days are left for expiry demonstrated a drop of 20 to 25 percentage points in the loss ratio (the ratio of insurance claims to premiums) compared to those who renew within the last four days or later," said Vaidyanathan Ramani, head of product and innovation, Policybazaar.com.
The former segment -- those who renew the policy much before expiry -- displayed a loss ratio of 60 to 65 per cent against the 80 to 85 per cent observed in the latter segment.
The online portal also found that customers who bought car insurance on their own and took little assistance from tele-calling agents were found to have a lower propensity to claim.
They delivered a 12 to 15 per cent lower loss ratio experience than those who needed significant assistance and spent a considerable time understanding the different options and features available across the market.
"The behaviour is not accidental. It is inherent, based on customers' knowledge of their driving style and the risk that is riding on their car. Therefore, it translates into a higher incidence of claims and an increased loss ratio," Ramani said.
The differential pricing is arrived at by looking at several parameters, and online buying behaviour is one of those.
Other parameters include demographic, geographic, the car make, and the model.
"Based on these parameters, insurers are offering different premiums online compared to those sold offline because it is easier to segment customers on the online sales channel," Narayanan said.
The finding also states owners of petrol cars have lower claims than those owning vehicles running on diesel or compressed natural gas (CNG). The fuel type is a proxy for vehicle utilisation.
Diesel and CNG vehicles are, on average, driven over much longer distances and remain on the road longer than those running on petrol. This is why the premiums for diesel and CNG vehicles are higher than those for petrol cars.
The number of claims increases with the age of the vehicle and is higher in the fourth year. From the fifth year, the number of claims drops and is the lowest in the sixth year.