An acute drug shortage in the US and stable pricing along with product launches are likely to boost revenues of India's pharmaceutical companies during the first quarter of this financial year, analysts said.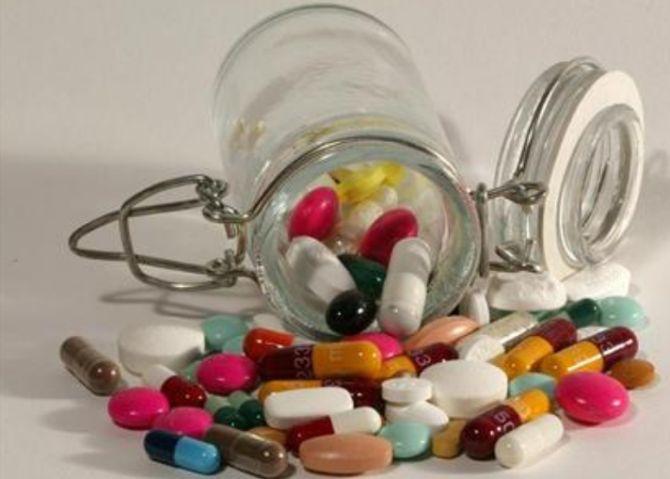 Most brokerages estimate a top line growth of around 14-15 per cent, with earnings before interest, taxes, depreciation, and amortisation (Ebitda) growth of 24-30 per cent for Q1 of FY24.
Hospitals are, however, likely to report lower occupancy rates, and diagnostics companies may witness an impact from delayed monsoon.
According to JM Financial, Natco Pharma, Dr Reddy's Laboratories (DRL), Sun Pharmaceutical Industries and Zydus Lifesciences are likely to increase or sustain their generic Revlimid contribution sequentially, largely driving sales over a low base.
Revlimid is a drug that is used to treat multiple myeloma and is a class of immunomodulatory drugs, which work against cancer cells partly.
JM Financial's analysts noted that DRL will consolidate Mayne Pharma (key asset being generic Nuvaring, a contraceptive).
It will aid the top line growth for the Hyderabad-based firm.
Nuvama Research reckoned that generic Revlimid and specialty sales will partly offset the Halol impact for Sun Pharma.
Aurobindo Pharma, on the other hand, would see volume recovery and input cost benefit, according to analysts.
A weak monsoon season is likely to hit acute therapy sales in the domestic market.
The impact of price control could soften India's market growth for pharma companies in Q1, analysts said.
Nuvama Research said it expected 8 per cent year-on-year (YoY) growth in the domestic market — with Torrent Pharmaceuticals (10 per cent) and Cipla (9 per cent) taking the lead.
Analysts also expect double-digit growth in exports apart from the US, and easing cost of bulk drugs to aid gross margins.
Some of these benefits are likely to reflect in the coming quarters, they said.
ICICI Securities noted, in its report, that aggregate gross margin for pharma firms will improve marginally quarter-on-quarter (Q-o-Q) (250 basis points YoY) at 64.8 per cent.
Surge in occupancy and average revenue per occupied bed (ARPOB) is likely to help hospitals report a revenue growth of 3 per cent.
And, profit after tax is set to grow 19 per cent sequentially, ICICI Securities said.
With hospitals investing in expanding their network, higher in-patient and surgery cases will help in generating cash flow.
Nuvama Research said it expected a 200 bps sequential decline in occupancy for both Fortis Healthcare and Apollo Hospitals. However, steady ARPOBs and quick discharges should drive 11 per cent YoY growth.
"HCG reported its best quarter and continued its growth momentum (5 per cent QoQ)," it said.
"In diagnostics, we expect Vijaya to outperform with 16 per cent non-Covid growth YoY, mainly volume-led.
"However, Dr Lal Pathlabs reported 11 per cent growth led by 8.5 per cent volumes and 2.5 per cent realisations," Nuvama Research said.
With non-Covid tests doing well, better pricing and network expansion will drive the revenue and margins growth for diagnostics companies, analysts said.
Covid-led tests accounted for 4 per cent of Dr Lal's, 7 per cent of Metropolis Healthcare and 3 per cent of Vijaya Diagnostics revenues in Q1 of FY23.
This is against 14 per cent, 17 per cent and 15 per cent, respectively, in Q4 of FY22, ICICI Securities added.