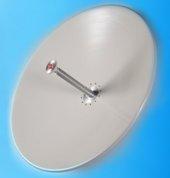 Bharat Business Channel Ltd, which operates direct-to-home business services under the Videocon d2H brand, is planning to raise up to Rs 700 crore (Rs 7 billion) via initial public offering.

The company, which has filed its documents with the market regulator, Securities and Exchange Board of India, is also looking to raise up to Rs 50 crore (Rs 500 million) by pre-IPO placement of up to 10 million shares.

The Videocon group firm intends to utilise Rs 4,88.22 crore (Rs 4.88 billion) out of the net proceeds for acquisition of set-top boxes, outdoor units and accessories and Rs 69.58 crore for repayment of certain of its outstanding term loans.

If the promoters decide to dilute at least 25 per cent stake, the valuation could be as high as Rs 2,800 crore (Rs 28 billion).

However, if they keep the price point similar to its last equity issue (rights issue) of Rs 50 per share, it will end up diluting close to 36 per cent at a valuation of Rs 1,900 crore (Rs 19 billion).

In its document, the company disclosed that for the six months ended September, the company's total revenues stood at Rs 493 crore (Rs 4.93 billion) with a net loss of Rs 270 crore (Rs 2.7 billion).

It incurred a net loss of Rs 1,140 crore in the three previous financial years and has a negative net worth of Rs 589.8 crore (Rs 5.89 billion) as of September 30.

Videocon d2H, the last player to enter the DTH market in India, commenced operations in July 2009.

As of September 30, it has 6.62 million gross subscribers, approximately 13
per cent of the total DTH subscriber base in the country.
The only other listed DTH player, Dish TV India Ltd, has a market capitalisation of Rs 8,438 crore (Rs 84.38 billion).
Enam Securities (Axis Capital) and UBS are the joint global co-ordinators and book running lead managers to the issue.
IDBI Capital, SBI Capital and Yes Bank are the other three BRLMs.