How the XUV300's suspension, plastics and interiors hold out in Indian conditions after a couple of years will be the litmus test for its success in the long term, but for now, this SUV delivers, says Pavan Lall.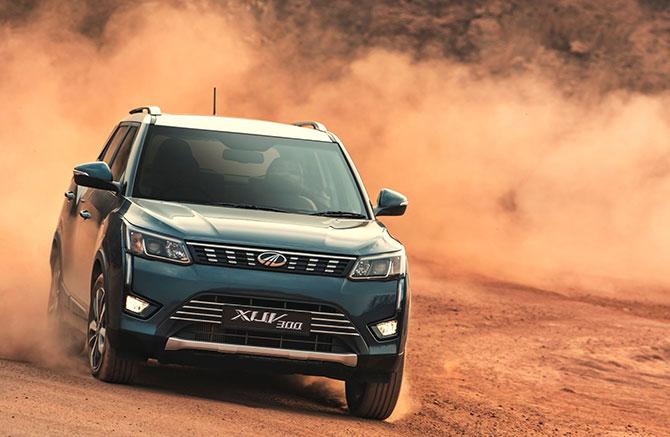 It takes under 10 minutes to figure out that Mahindra has broken new ground with the launch of its new SsangYong Tivoli-derived SUV: the XUV300.
The nifty design and the sharp styling make the compact five-seater look like a cousin of the Land Rover Range Rover Evoque when viewed from certain angles in Mumbai's dusky twilight.
You might also dig its start-stop button, its premium interiors, leather seats, firm backrests and high-tech graphics that come packed with digital bells and whistles.
Drive the XUV300 and you realise that its surreal, buttery-smooth manual gear shift, sprightly acceleration and ease of handling are market-beating, coming as they do at prices that are competitive beyond belief.
The firm planted drive on its 16-inch rims is proof that the engineering under the skin is just as well-stitched together as it is on the outside.
No sliding sensation, no sense of parts that have been assembled with gaps and no hint of that top-heavy, sloppy feeling.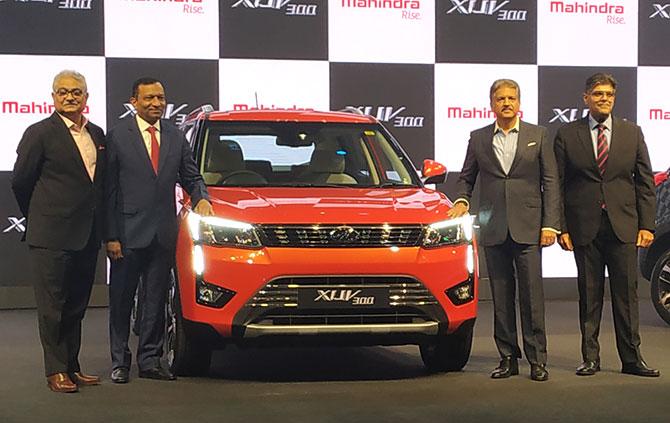 The XUV300 is a competent utility vehicle, one that is truly international even if it is owned by a homegrown player with a few chinks in its armour.
Some compact SUVs look good but are as sluggish as the old Ambassador.
Other SUVs have the speed but look outdated and come with interiors that have been put together with mediocre plastics and trim-lines.
And the ones that have both the looks and the speed cost twice as much because of their European or Japanese pedigree.
The XUV300, however, hits all the right notes -- in large part because of its overseas pedigree and in part because of its late mover advantage.
For the uninitiated, Mahindra bought SsangYong Motor a few years ago and made attempts to bring in successful products to the subcontinent.
The XUV300 might just be the one to hit bulls eye.
More importantly, with this, Mahindra now has a platform on which it can roll out more vehicles, both smaller and larger, to score over the competition on home turf in terms of quality.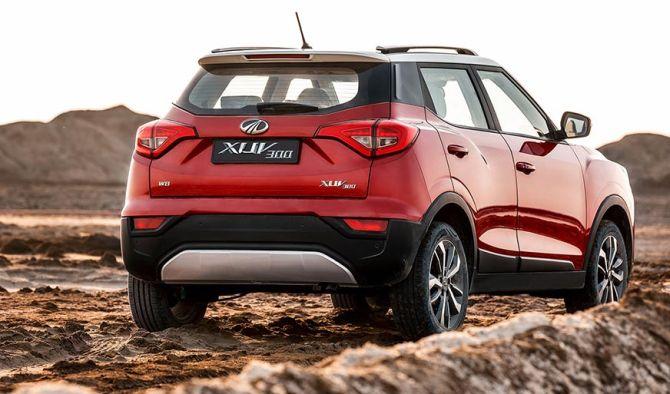 The XUV300's mechanical sunroof, voice-led parking assist system and a feature that auto starts/stops the car at the traffic light set the bar high for city SUVs.
Here, the devil lies in the details. An example: the cup-holder sockets are designed to be firm and compact and will not let your Americano roll over and spill like in some vehicles.
I tried, and it didn't. Clearly, much market research and testing has gone into this vehicle.
Function and form blend well. The USB ports, and other connecting auxiliary points, sit in front of the touch screen and are easily located.
Even the handbrake, which often demands some bit of effort, is pliant.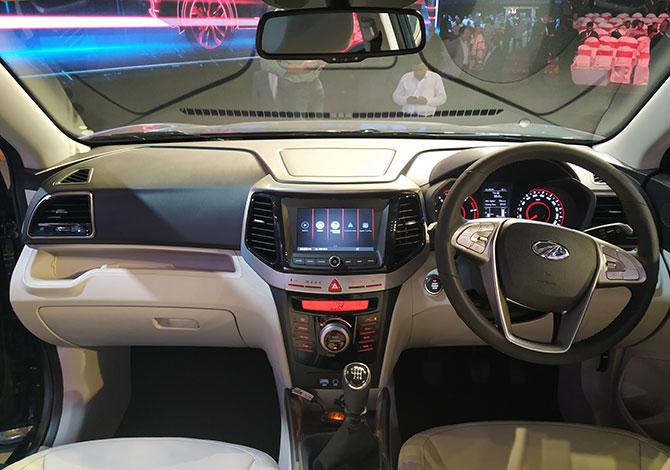 Driving the XUV300 is a refreshing experience.
The SUV does what you expect it to do, without costing an arm and a leg.
It is comfortable, effortless to drive and up to date with technology.
But if there's one complaint, it is this: why didn't the XUV300 hit the road earlier and give first-movers such as the Ford EcoSport, Maruti Vitara Brezza and Renault Duster a run for their money?
Not that it's too late to catch up. Given that the rest in the field are scaling back on the diesel lineup, thanks to regulations and BS VI norms, this car is going to get boatloads of attention for its easy ride and claimed fuel efficiency of around 20 km per litre.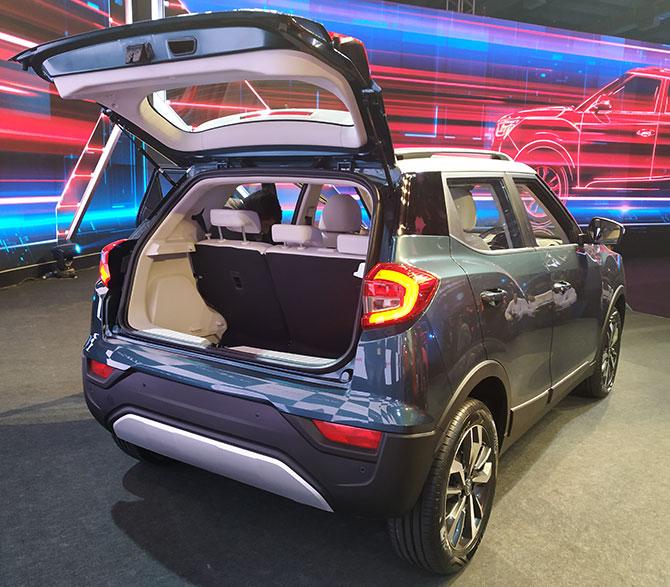 How the XUV300's suspension, plastics and interiors hold out in Indian conditions after a couple of years will be the litmus test for its success in the long term, but for now, this SUV delivers.
There's also the matter of how the company delivers on service and its after-market experience.
Those truths will emerge in due course but until then one can liken Mahindra's newest product to its namesake: the 2006 American period drama 300.
In the film, King Leonidas and 300 Spartans fight against "God king" Xerxes and a humongous Persian army but face insurmountable odds when they are let down by a kinsman.
The Spartans are betrayed and face doom and extinction, but Leonidas and the contingent of 299 of his bravest and best remain to resist the advance.
Like them, the XUV300 may well be Mahindra's bravest endeavour yet -- perhaps one that will beat the odds.