Its internet penetration still matches up poorly to other countries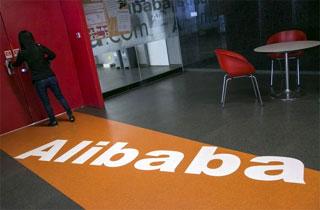 In what could be a dampener for those betting on its so-called digital expansion and expecting it to produce another online giant like China's Alibaba, India's mobile broadband penetration in 2013 (based on per 100 inhabitants) was a mere 3.2 per cent, data released by the International Telecommunications Union (ITU) show. This was much lower than the global average of 26.7 per cent and placed India at the 113th spot among 138 countries.

India's mobile broadband reach was smaller than neighbours Nepal (13 per cent), Bhutan (15.6 per cent) and Sri Lanka (7.8 per cent). Some African countries like Ghana (39.9 per cent) and Nigeria (10.1 per cent), too, were much ahead. By comparison, China, which also has a large population like India, was ranked 78th with a mobile broadband penetration of 21.4 per cent. Singapore, with 135 per cent penetration, topped the list.

In fixed broadband penetration, India's performance in 2013 was even worse. With a reach of a poor 1.2 per cent, it was ranked 125th among 190 countries. The global average was 9.4 per cent. Again, China was much ahead, with a penetration of 13.6 per cent.

This implies India's broadband internet usage, either on mobile devices or computers, remains very limited. In terms of percentage of households with internet access, India, with a 13 per cent penetration, was ranked 75th among developing countries. China, by comparison, was ranked 33rd, with a 44 per cent penetration. Other developing countries like Brazil and South Africa were much ahead, with 42.4 per cent and 39.4 per cent, respectively.

Also, the global numbers seem to counter the buzz that the social media platform is attracting Indians in droves to the internet. The country's social media penetration as a percentage of active internet users in January 2014, according to Global Web Index, was a meagre 12 per cent - the lowest among 23 countries surveyed on this parameter. While Canada (82 per cent) topped the list, China had a penetration of 42 per cent.

Facebook Inc Chief Operating Officer Sheryl Sandberg considers India a priority market, where the popular social media platform has started 'monetising' its service, with its user base in the country exceeding 100 million. And, with 40 million users, WhatsApp has become the country's most popular instant chat application. Thanks to these, besides other factors, many were given to believe that India had a fair chance of being home to the next bunch of online giants.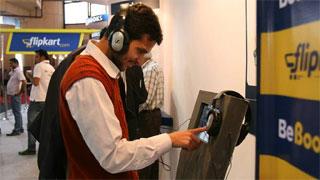 True, the country has some of its own e-commerce big boys, such as the $7-billion Flipkart, which are working to change the way Indians might shop in the future. But a look from the global standpoint seems to reveal that India is far from creating a company like Alibaba, whose market capitalisation after recently listing on the New York Stock Exchange stands at $231.4 billion.

Among key reason for low internet penetration in India is the huge delay in completing the government's ambitious national fibre network project to connect about 250,000 gram panchyats with high-speed internet.
The programme, which was slated to be completed by 2014-15, has now been postponed to 2017. Also, state-owned corporations BSNL and MTNL, which control more than 80 per cent of the country's fixed-line business, have not pushed fixed broadband and preferred to invest in mobility.

The department of telecommunications has cited slow speed as a reason for low internet penetration. It has also blamed for slow speed the limited availability of spectrum and old copper networks that carry fixed broadband internet. Besides, with mobile operators paying hefty price for 3G spectrum, financial troubles have forced many to slow down rollout of services across the country.
The government had last year decided to change the definition of broadband, increasing the minimum speed requirement from 256 kbps to 512 kbps. But it could not increase further because of infrastructural constraints.