As a US army veteran, William Sundelius (name changed), knows the importance of being prepared for eventualities. Discipline has been his guiding principle in life.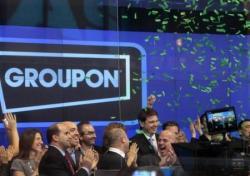 At 85, still a strict disciplinarian, Sundelius prepares for the biggest eventuality - death. His coffin is chosen and paid for online, and the writing on his tombstone decided. It's the sort of preparation his peers in large part of Asia cannot imagine.

Online undertaker services are big money spinning businesses in the United States and many parts of Europe, but the business model is uncommon, and even taboo, in many other societies.

Technology and the internet may have put the marketplace at the consumer's fingertips, but she is as picky when it comes to assimilating new product or business ideas online as she is offline.

A business model that has been successful in one market may not be able to replicate that success in another - a lot depends on the access of the net, cultural backdrop and maturity of a market/region.

Industry players also identify perceived usefulness, the ease of use and security/privacy concerns as some of the key factors that influence consumer behaviour online.

Little wonder, online business owners are tweaking some successful and some not-so-successful business models of the West to cater to the fastidious Indian consumer.

Here we will discuss three online business models that have shown great promise in India with minor or, in some cases, heavy-duty tweaking.

Waiting to take off

In the internet-age, it is perhaps the doctors who have taken the biggest leap of faith with web-based applications - reaching out to patients with voice and video chat along with emails.

According to the American Telemedicine Association, around 1 crore (10 million) people benefit every year from remote medical services in the United States.

Jon Linkous, CEO, American Telemedicine Association, adds, "In terms of the actual consumers benefiting from talking about health to someone online, it is somewhere around 400,000 people in the US who receive such services and the number is growing rapidly. Very recently, an American insurance company, WellPoint, announced that it will cover online web counsels done by a company called American Well."

Linkous also indicates that development of standards - privacy and clinical protocol - warrant great emphasis in all geographies.

However, the phenomenon of the e-doctor is still a few years away in India. There are quite a few such ventures in India but they get the bulk of their revenues from clients abroad.

Consider DoctorSpring.com, a Bangalore-based online medical consultation start-up that receives almost 80 per cent of its customers from the United States, and the rest from India and other geographies.

Dr Deepu Sebin, medical head, DoctorSpring, says, "Patients normally come to our platform for a second opinion or for chronic disease care. We started with an India-focus but soon realised that the maximum traffic is from the United States."

He believes that the Indian market will be ready for such a service pretty soon. Until then, the focus is to build a stronger footprint in the US where consultation charges can be as high as $100 per patient.

In fact, most new entrants are eyeing the US market, as they believe it will take quite some time before the business model becomes viable in India.

Are Indian consumers sceptical about medical advice doled out online? Kunal Sinha, CEO and founder, HealthcareMagic.com, an Indian website that connects online users with registered doctors, talks about the imperatives of the Western consumer.

"In the Western world, consumers have easy access to the internet. Also because of their family and social set up, one cannot ask too many people around. That's why in the West people turn to online and we see high traffic in the US-based websites. In the Indian context, people usually do not go online for any health related issues; instead they prefer to visit a physician in person," says Sinha.

HealthcareMagic, however, is not giving up. It has tweaked the business model - from being a lead generation tool for hospitals, it has now started charging patients for consultation and also takes a percentage of the doctor's fee.

The website has also started co-marketing its products with the offerings of some insurance players.

"If you buy ICICI Lombard insurance policy, by default, the services of HealthcareMagic comes bundled with it. All ICICI Lombard policy holders receive a user ID and password to access HealthcareMagic, and they need not pay anything extra because whatever money one pays for the premium include the charges for this service," adds Sinha.

Big fun at sachet price

The profile of online gaming consumers may be similar across geographies, but the revenue generation model for this industry segment is quite different in India from the West.

What's unique about India is the micro-transaction on mobile - the in-app purchase model, to which customers in the West were introduced only recently.

In this model, a consumer pays a small subscription of Rs 30 per month or Rs 10 per game on an internet connected mobile device.

While paid casual gaming is still not a big thing in most part of the globe, the same has been driving the online gaming industry for the last five years or so.

Manish Agarwal, CEO, Reliance Entertainment Digital, likens this to the sachet phenomenon in the fast moving consumer goods (FMCG) business.

Be it games or caller ring-back tones or any other value-added services, the Indian consumer is willing to pay a small amount - or sachet price - to the mobile service provider for each new unit of content consumed.

He adds, "In the West when one plays games online, one doesn't need a micro transactional carrier billing because credit card penetration is very high there. Everybody purchases online and has his credit cards registered with the online store, which leads to a seamless transaction. In India, since credit card penetration is low and people are averse to putting their credit cards online, mobile carrier integration makes the transaction seamless."

Gaming on internet-connected devices is estimated to be a Rs 750-800 crore (Rs 7.5-8 billion) market in India currently. The bulk of the money comes from the game consumer; advertising accounts for Rs 45-50 crore (Rs 450-500 million).

Interestingly, many consumers play the trial version of a game and do not purchase it at the end of the trial period. Given that industry players aver there won't be a huge surge in subscription revenue for games in the near future, the advertising revenue will continue to hold ground.

Choose your discount

Discounts continue to attract customers across geographies, and Indian customers are no different. The business model of group buying pioneered by Groupon in the US revolved around one deal a day.

In India, multiple deals are offered simultaneously by group buying companies. Group buying is largely mobile-driven in the US and major markets in Europe.

It is still a web-based model here - the simple reason being mobile payments have yet to take off in the country.

Also, in the US, a customer makes the complete upfront payment to the group buying website, who in turn pays the merchant later. In India, most group buying sites follow a margin or token model.

In the US, say, for a dinner which is Rs 1,000 equivalent, the deal says, "pay Rs 600 for Rs 1,000 worth of dinner at X restaurant".

Here Rs 600 is paid upfront to the website or the group buying company and the group buying company will pay an amount to the merchant and keep some share of the payment as its own fee.

In India, a similar offer will say, "pay Rs 600 for Rs 1,000 worth of dinner; pay Rs 50 online and the remaining at the merchant location."

Ryan Valles, CEO, DealsAndYou.com, explains that the advantage of this model in India is the 'breakage'. After buying a deal online, a customer may choose not to avail of the deal or is unable to visit the merchant for some reason.

If the customer doesn't visit the merchant location, only the token money will be lost. In the full-payment model, the upfront payment becomes a risk.

The reason why deal sites offer this formula is simple: people in India are most often uncomfortable disbursing a large amount of money upfront, that too online.

It happens only in India

In all of the above cases we have seen how some ideas from the West have been imported to the country in an avatar that is acceptable to the average Indian online consumer.

Here is one business model that is a roaring success in the country but is unlikely to work in another market. We are talking about the business of online matrimony.

Online matrimony websites started mushrooming around the turn of the century. Today there are a number of portals like Jeevansaathi, SimplyMarry, LifepartnerIndia, VivaahBandhan, offering match-making services making it a Rs 500-crore business in the country.

Leading players like BharatMatrimony.com and Shaadi.com could see a huge potential in India's match-making market in late 90s which was totally offline then. This was going to be quite different from the online dating websites in the West, where a concept like 'arranged marriage' was unheard of.

According to Murugavel Janakiraman, founder, Consim Info (a signature internet conglomerate managing brands such as BharatMatrimony.com and IndiaProperty.com), online matrimony gave control and convenience to prospective brides and grooms who had little say in match-making previously.

"Initially, we focused on promoting language-based matrimony services. As the concept was unique, we kept the subscription fees of BharatMatrimony low to induce trials. All you had to pay was Rs 300 till the time you get married," he says.

More than 15 years down the line, the company charges Rs 2 lakh for quarterly membership of its elite matrimony service. For BharatMatrimony, the biggest differentiator lies in promoting regional matrimony. The company has an active user-base of 2 million customers.

What made online marriage portals click with the Indian audience? While dating is the first step towards marriage in a majority of societies across the world, it was never a part of the Indian culture.

In fact, the idea of getting to know someone before you marry is frowned upon in some regions even today. Online matrimony websites emerged as a middle path for prospective brides and grooms, who now had the option of dating before exchanging vows.

Obviously, the end objective is marriage here. The only challenge faced by all the start-ups in this space was the number of users who chose to sign up initially.

"People were suspicious - many thought only the so-called 'desperate' people would go online to get married," says a sales executive with a leading matrimony site.

Over the years, things have changed with growing penetration of the internet in tier-two cities.

As a rule, a matrimonial site obtains more than 90 per cent of its revenues from subscribers, while the remainder comes from the advertisements.

This recession-proof business model is witnessing year-on-year growth of 27 per cent. Even when players like BharatMatrimony and Shaadi have made inroads in markets abroad, more than 80 per cent of their subscriber base continues to be Indian.

According to Gourav Rakshit, COO, Shaadi, going forward, mobile has the potential to quadruple the subscriber base. Also, alliances with pundits and marriage bureaus can be crucial in building alternate revenue streams for online portals.