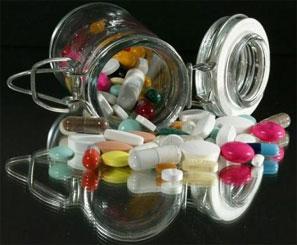 The Competition Commission of India feels the proposed merger between two of the country's leading drug makers, Sun Pharmaceutical Industries and Ranbaxy Laboratories, could lead to 'high market concentration' in certain molecules, indicating a possible monopoly in product segments common for both.

"This is the first case" of a combination where the CCI has gone for a public scrutiny, said its chairman, Ashok Chawla.

On April 6, Sun Pharma had announced it would buy Ranbaxy from Japan's Daiichi Sankyo in an all-share deal pegged at $4 billion, including the debt of $800 million on Ranbaxy's books. Sun said it expected the deal to be closed by the end of 2014.

The deal has been approved by the major stock exchnages and by the two companies' shareholders.

Completion of the deal will make Sun the country's largest drug maker by sales and the world's fifth largest generic manufacturer. Yet, the transaction has attracted tough scrutiny by the competition watchdog, citing its significance for the public interest.

Chawla, on the sidelines of an industry event, said the major issue under scrutiny was that the combination should not result in a monopoly. For, both companies are market leaders and sell many similar medicines.

CCI has asked Sun and Ranbaxy to make public the details of their proposed transaction in a prescribed format within 10 working days. Both companies informed the stock exchanges on Thursday about the CCI direction, given under Section 29(2) of the Competition Act, 2002.

Under this section, if CCI is "prima facie of the opinion that the combination has, or is likely to have, an appreciable adverse effect on competition, it shall. . . direct the parties to the said combination to publish details of the combination within 10 working days of such direction."

The law also allows CCI to ask the companies to divest some of their products before giving approval, if it finds overlapping in certain segments hindering competition.

Sector analysts say there is likely to be significant overlap in certain segments, including anti-infectives and gastro-intestinals.

Market shares would be impacted in many others, too.

For instance, in India, both have presence in therapeutic segments such as cardiology, analgesics, respiratory, neurology, the central nervous system and gynaecology.
The image is used for representational purpose only