'Do some profit booking and bring your equity allocation back to its original level.'
Sanjay Kumar Singh finds out more.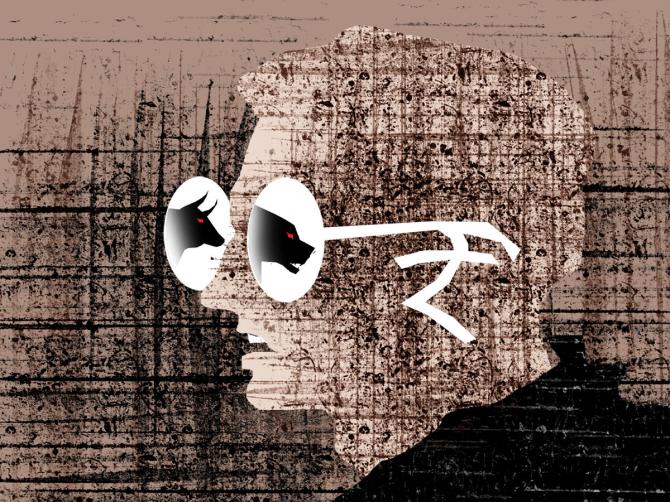 The Sensex soared past the 52,000 mark on Monday, February 15. Investors should look at the weights of various asset classes in their portfolios and realign them, if required.
Return to original asset allocation
One time-tested way to deal with the dilemma of whether to stay invested or exit equities at such high levels is to adopt the asset allocation approach.
"Most investors' portfolios would have got heavily skewed towards equities due to the rally. Do some profit booking and bring your equity allocation back to its original level," says Ankur Maheshwari, chief executive officer, Equirus Wealth Management. Do not exit equities completely.
While booking profits, pay attention to the weights of sub-asset classes also.
"Mid and small-caps are likely to outperform, as earnings growth is likely to be higher in these segments," says Rajesh Cheruvu, chief investment officer, Validus Wealth.
Besides domestic equities, US equities have also run up a lot. Consider some profit booking there too.
"US markets have become very expensive. One could look at Europe, Japan, and emerging market funds," says Cheruvu.
Investors who can't manage asset allocation themselves should use balanced advantage funds.
Avoid duration risk in debt funds
Three factors will influence the fixed-income markets.
One, the government has raised the fiscal deficit estimate for 2020-21 to 9.5 per cent. Government borrowing will remain high.
Two, the Reserve Bank of India had injected a lot of liquidity in the past. Normalisation of liquidity has begun.
Three, the RBI has been buying longer-dated bonds in the 5-10-year segment.
Normalisation of liquidity could push bond yields higher, especially at the shorter end of the yield curve. Additional government borrowings are expected to push yields up at the longer end of the yield curve. If the RBI bond purchases continue, that may provide some support at the longer end of the yield curve.
"Bond yields are expected to move up across the yield curve over the next couple of years," says Pankaj Pathak, fund manager-fixed income, Quantum Mutual Fund.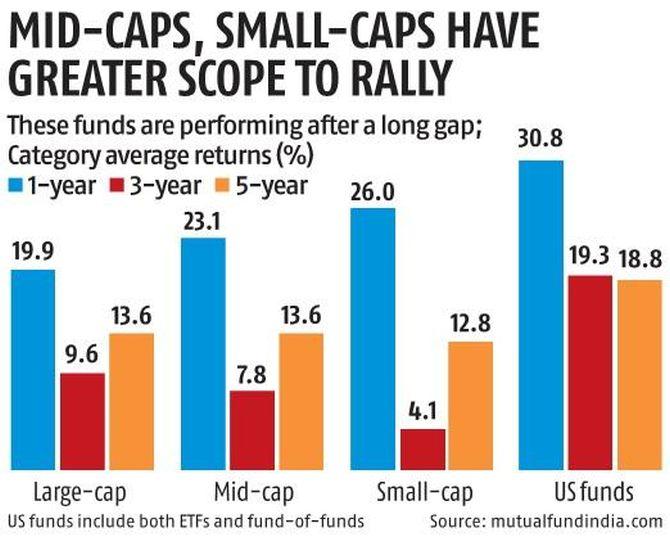 If retail investors invest in longer-duration funds, they could face volatility. The conservative ones should stay away from them. Those who invest must have at least a three-four-year horizon.
Conservative investors should stick to very short-duration funds. "They could invest in liquid and ultra-short duration funds. They should be careful about credit quality when selecting these funds," says Pathak.
Those who have the risk appetite and a horizon of three-four years may invest in dynamic bond funds. As for credit-risk funds, conservative investors should avoid them for the present.
Among other fixed-income products, Maheshwari suggests Public Provident Fund (7.1 per cent return tax-free) and RBI Savings Bonds (7.15 per cent return, taxable).
Good time to enter real estate
Housing prices have been range-bound for the past seven-eight years. Affordability has improved.
"Real estate prices are low and developers are doling out multiple offers and discounts, resulting in reduction in the overall cost of acquisition," says Prashant Thakur, director and head-research, Anarock Property Consultants.
He believes demand could pick up soon, which could cause prices to move up. Nonetheless, investors should enter with at least a seven-year horizon.
Hold on to gold
With real interest rates still negative in large parts of the world and the dollar expected to weaken, gold is expected to continue performing. Maintain a 10-15 per cent allocation to it.
Feature Presentation: Aslam Hunani/Rediff.com