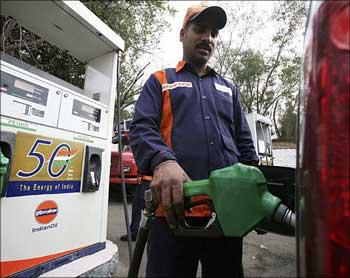 Pitching for increased use of bio-diesel and CNG and reducing in diesel consumption, Union Minister for Road Transport and Highways Nitin Gadkari on Friday said it would not only benefit the country, but also reduce environmental pollution as well.
"Changing over to bio-diesel and CNG and reducing use of diesel will not only benefit the country, but also bring down environment pollution," he said.
Gadkari's statement comes in the backdrop of the April 7 order of the National Green Tribunal banning more than 10-year old diesel-run vehicles in Delhi-NCR, noting that diesel was prime source of air pollution.
The Minister was speaking after laying the foundation stone for construction of the Alappuzha Bypass in Kerala.
Gadkari said the NDA government was giving more thrust to develop inland waterways in the country and urged states to make use of them to boost water transport.
He pointed out that 50 per cent of Inland waterways in developed countries are used for transport, whereas in India only 3.3 per cent had been exploited so far, of which three per cent was coastal transport.
"Inland waterways are used only very marginally in the country. Waterways are the most cost effective means for transport of goods like raw material to industries and passenger transport," he added.
He said improving the road network was one of the priorities of the government as road connectivity plays a vital role in the economic development of the country.
Extending all necessary help to the state in road and other infrastructure projects, Gadkari said the Centre would clear schemes without delay if the state forwarded it.
Indicating that politics would not come in the way of development, he said funds and politics would not be an issue in sanctioning projects to the state.