Explain reasons for uneven bequest in the will and make small changes to it regularly to show that your intention remains unchanged.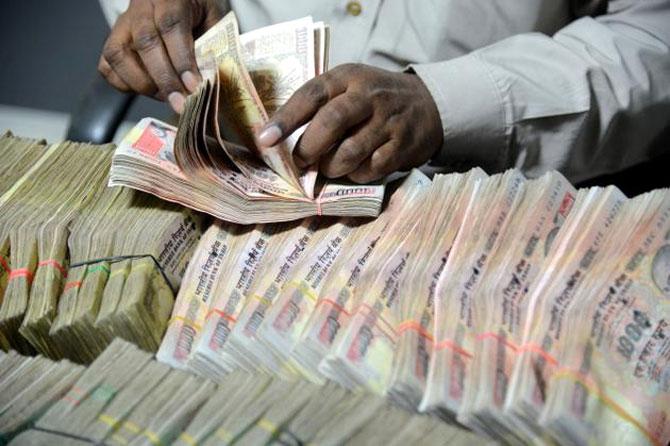 When passing wealth to their children, some parents want to give more to one than to the others.
This could be because one son is financially worse off than his siblings, or one has a bigger family to provide for. In many business families, the patriarch hands over the reins of the business to the child he thinks is more capable.
But, in doing so, many times parents end up hurting the child they think can do with less. Such arrangements often get challenged in court.
There have been many such cases, like a recent one involving a famous business family in Mumbai.
The children of the elder son, who severed ties with the family many years earlier, recently claimed a stake in the business alleging that their uncle (younger son of the patriarch) had been enjoying the family wealth while they had not got what they deserved.
One way to deal with such a situation is to form a trust.
"A well-drafted trust deed can minimise the possibility of a dispute. It's flexible. A head of family can distribute assets disproportionately. He can also lay conditions that beneficiaries need to meet before the assets are passed on," says Anuradha Shah, chief executive officer and managing director, Warmond Trustees & Executors.
However, the annual fee to be paid for running a trust can run into lakhs. A will is a simpler and more cost-effective method for distributing assets.
Lawyers say that while a trust offers much better legal protection than a will, family disputes over wealth distribution can still be dragged to court.
Take the sting out
While writing the will you have to first adhere to certain basic principles.
Keep genuine witnesses and use their photographs.
Register the will in a court to make it a legal document. Attach a doctor's certificate to prove that you were in sound mind when you made it. If possible, shoot a video of you signing the will.
In the will explain why the assets are being distributed unevenly. Dwell upon the beneficiary's financial or family situation.
For example, if you are giving more to one son who is not doing well financially, mention in the will that you are doing so because of his situation and not because of greater love or affection for him.
This will not only ensure that interpretation of the will is clear but will also help take the sting out of unequal bequests.
"People usually don't talk to their families when they make a will. They are only accompanied by their friend or a lawyer. Talking to the family beforehand can help avoid disputes later," says Sabyasachi Mukherjee, assistant vice-president, IIFL Wealth Management.
It will also help you judge beforehand the way family members feel and allow you a chance to prevent disputes.
If you think that doing so will not change the situation, you could distribute the major chunk, say 70-80 per cent, of your wealth equally and keep a small portion (20-30 per cent) in a trust in case any child faces an emergency (as defined by you).
Doing this will ensure that the person in need gets some help.
The children's situation can change or even reverse: the one not doing well presently can become prosperous in the future and vice versa.
Make a serial will
Another strategy to ensure that challenging the will becomes difficult is by updating your will regularly over a period of months or years.
In legal parlance this is called adding a codicil. When doing so, keep the proportion of assets the same with each child.
Each change should reflect exactly the same intent. Make slight changes in other aspects, say, the amount that needs to be donated to charity.
Doing so will show that you reviewed your will regularly but every time your intention remained the same, making it harder to challenge the will.
"Making a new will in a series should be avoided. This can create its own problems. If a person changes the will and the proportion of assets, there are chances that beneficiaries can get into a dispute based on an earlier or a later will that works in their favour," says Daksha Baxi, executive director at Khaitan & Co.
Baxi suggests that another method to ensure smoother bequests unevenly is by making a family constitution.
This document is prepared after consulting all family members.
It lays down the principle of wealth distribution, and also other things such as the values, beliefs, dispute resolution mechanisms, ownership of businesses, how they will maintain accountability, and so on.
All members sign it, saying that they agree to it and will abide by it. While this is not a legally binding document, Baxi says it helps in quicker dispute resolution.
"It can also help the courts arrive at a conclusion," she adds.
USE TRUST, WILL AND CODICIL
Put assets in a trust and stipulate conditions for the assets to be passed on
If you are using a will for wealth distribution, explain in it why you are distributing unevenly
Distribute 70-80 per cent of your wealth equally; use discretion in 20-30 per cent
Add codicils to your will at regular intervals with minor changes. This will show that your intention to distribute wealth unevenly did not change over a period of time