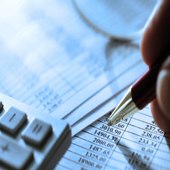 Are you always at a loss while planning your finances?
Are you aware of the investment options available in the market?

How best can you plan your finances?

What are the crieria for evaluating an investment option?

Are mutual funds profitable investment options? When and how should one buy mutual funds?

In an hour-long chat on rediff.com on Thursday, personal finance expert Sailesh Multani offered some valuable tips.

Here is the transcript:
Sailesh says, Hello & Good evening - welcome to this chat session
---
Sailesh says, For all those who are looking forward to recommendations on various types of mutual funds, here are my picks. In the equity fund category – HDFC Top 200 Fund, DSP BR Equity Fund and Fidelity Equity Fund. In the balanced fund category, I recommend HDFC Prudence Fund. In the ELSS category – HDFC Tax Saver and Fidelity Tax Advantage Fund
---
Vinay asked, If its for 12 years that I need to invest. If its 1 crore that I need at the end of 12 years. Where and how much should I invest starting now
Sailesh answers,  at 2011-12-22 16:00:20Hi, if you wish to accumulate a sum of Rs 1 crore in 12 years, you will have to invest a sum of Rs 39000 (approx) per month assuming an average annual return of 9% from your investments.
---
sid asked, I save a lot however, being from, pvt sector, I feel it short as there will be no pension available. The current pension plans are offering too little. Please advise
Sailesh answers, Hi, if you are planning your retirement then you should consider getting a retirement plan made with the help of a financial planner. The retirement plan will tell you how much corpus you need to accumulate by the time you retire which will be sufficient to take care of your post retirement expenses. The corpus should ideally consist of equity funds, debt funds, bank FDs and Gold ETFs. Pension plan from insurance company alone will not help
---
Piyush asked, Is it wise to invest in fixed deposit to save the tax?
Sailesh answers, Hi, tax saving fixed deposit has a maturity period of 5 years. But same is the case with NSC. Interest on NSC qualifies for tax deduction under section 80C but the same does not apply to interest from tax saving FD. Therefore, FD is not a comparable option to its nearest peer NSC.
---
deepak asked, how do I plan my investments, as I am 30 now, so should I invest more in equity or in debt markets, which are safer, as the there is hardly a difference of 1-1.5 % in returns of both the markets over last year.Please advice.
Sailesh answers, Hi, given your age you should invest pre dominantly in equity. Equity is far more riskier than debt. But the returns from equity cannot be compared to that from debt products. Historically, equity has been the only asset that has helped people create wealth. You are comparing past one year return of equity and debt which has been exceptionally bad for equity. You need to have a longer time horizon for investing into equity. Ideally you time horizon should be 5 years and more
---
Menu asked, What do you think about Gold investment?
Sailesh answers, Hi, in my view every investor, irrespective of age and risk-profile, should have atleast 10% allocation to gold. Gold is a precious metal and will always remain in short supply. It is the most sought after asset class in times of financial distress like the one we witnessed in the year 2008. Moreover, it is a store of value. The value of gold in terms of goods and services it can buy has remained constant over the centuries. Therefore, investment in gold also serves as a hedge against inflation. Gold as an asset class is less volatile compared to other asset classes like equity, debt and real estate. It can be used to diversify one's portfolio to bring in more stability in returns. For investors who are planning to invest in gold, it makes sense to invest in gold today. However, don't buy all the gold you want to add to your portfolio in one shot. Rather spread your investment over a six months time frame. I would advise investors to invest in Gold Exchange Traded Funds (ETFs) as against physical gold. ETFs are easier to buy and sell. Please keep in mind that you will need to open a demat account compulsorily if you want to invest in Gold ETFs.
---
arun asked, hi, i hv taken jeevan tarang lic policy, is it a good investment? some says its poor choice
Sailesh answers, hi, this is not a good policy in particular. If you have been holding this policy for long then it makes no sense in surrendering the same. Ideally insurance plan should be bought to insure your life. For growing your money, you should consider investing into equity funds.
---
vibha asked, my husband is investing 70000 per year in his PPF account for tax rebate.i am working women, can i invest 70000 in my PPF account seperately for incom tax rebate.
Sailesh answers, hi, you too can invest in PPF account and claim tax benefit under section 80C.
---
Mani5555 asked, Is this the right time to enter in share market?
Sailesh answers, hi, you should start investing at the current level. there is no point waiting for the market to go down further. the best strategy would be to stageer your investment into 4 phases. Everytime the market corrects, you should invest 25% of your surplus.
---
kalpesh18 asked, i want invest around 1 lac ininsurance and saving,which is the best investment for saving tax
Sailesh answers, hi, ideally you should buy a term plan and invest in PPF and ELSS. the premium for term plan will depend on your sum assured. Ideally your term plan cover should be between Rs 50 lakhs to 1 crore.
---
priyankaa asked, Hi.... what you prefer looking at current market scenario - STP or SIP
Sailesh answers, hi, both SIP and STP are preferred mode for investments. Adopt any strategy that suits you.
---
milind asked, hello Mr. Shailesh I had started investing in shares a couple of months ago, but seeing the vulerable market i soon opted out. How would you recommend people like us who can spare say Rs. 5000 a month cant get a handsome return
Sailesh answers, hi,please continue to invest in the market at the current level. the best way to invest is to start SIP into diversified equity funds. dont buy stocks directly.
---
SuperCop asked, Shailesh, dont you think HDFC Top 200 is overrated, with corpus of 12000 crs, that fund is headed no where in terms of returns. Why not into an other compact diversified fund?
Sailesh answers, hi, fund size does not impact the performance of any fund. HDFC Top 200 fund has been a consistent performer and I dont see any reason for not recommending this fund
---
suma asked, hi, am 40 years old working as sales executive (15k p.m) without any investment and savings, please guide me ppf/mutual fund which is good to plan my retirement savings, please respond
Sailesh answers, hi, if your retirement is 10 years away then you should consider investing 60% of your savings into equity funds, 30% into debt funds and bank Fds and 10% into Gold ETF. Start SIPs into diversified equity funds. for debt you can invest in PPF also. It will complement your tax planning as well.
---
rdkm asked, what is difference b/w MIS and RD?
Sailesh answers, hi, MIS is monthly income scheme from post office. RD is recurring deposit. In the case of the former you will get a monthly income @ 8% p.a. while in the case of RD you invest a fixed amount into a deposit account every month.
---
ramesh asked, Sir, I plan to start investing in stocks, Is it good idea to accumulate 1-2 stocks like SBI,L&T and start buying in small quantity every time stocks falls below previous buying rate by say 5%
Sailesh answers, hi, you can buy stocks at regular intervals like SIPs in equity funds. Please make sure that you research your stocks well before you start buying them.
---
mgj asked, I have investement in HDFC equity, Reli Banking, ICICI focused blue chip, ICICI infra, BSL tax saver, DSP Micro Cap sip each 2000 pl. suggest about my folio
Sailesh answers, hi, you should exit Reliance Banking fund and ICICI Infrastructure Fund. Instead you can add Fielity Equity Fund in your portfolio.
---
Ramani asked, My friend is having 3 lakhs and how to inverst in best mode. Gold, we can buy now or wait for some time???
Sailesh answers, hi, investment in gold should be capped at 15% of your total portfolio. Please dont go overboard with your investment in gold. If you are a long term investor with an appetite for risk then equity funds are ideal for you.
---
Pradeep asked, What are the key points need to be considered while choosing any shares. What are the best mutual funds whcih can give an asuured return of more than 12%. What is the right time to enter market. How to decide whether I have to sell the share or Hold.
Sailesh answers, hi, i dont recommend investment in stocks directly. I prefer investing through diversified equity funds. A well managed fund with a consistent track record can deliver an average annual return of 12% over a period of 5 years. You may consider investing in the funds recommended by me at the start of this chat. Please note that no mutual fund can assure you a return of 12% p.a.
---
ks asked, Sir, i have my savings of 8 lacs, all in FD bcs i dont have knowledge about market instruments and i dont want to take risk on my hard earning money. i don't have house. can i buy a house now in mumbai by taking home loan or advise me to invest my money in safe.
Sailesh answers, hi, i am personally of the opinion that real estate prices in Mumbai are not justified. I would like to reiterate that real estate prices are in bubble zone and can burst any time. Please stay away from the same.
---
satpal asked, best ULIP to invest in
Sailesh answers, hi, Please dont buy ULIP for your insurance or investment need. It is best to keep your insurance and investment separate. I would suggest a term plan for insurance and diversified equity funds for investments. Please dont buy anyother form of insurance for protecting your life.
---
nikhil asked, plz give adivce on that i want to buy traditional insurance for my wife. what will be the best one?
Sailesh answers, hi, please dont buy any insurance plan except term plan. Traditional insurance plan is of no use. Also the term plan should be bought by the earning member of the family for the dependents.
---
tk asked, I am investing in 4 SIPs which is HDFC Equity fund , HDFC mid cap opportunity fund, DSPBR top 100 equity reg fund and Franklin India blue chip fund. Is these funds are good? please let me know about the return of these SIPs in long term, in the tenure of 10-15 years."? I am having 3 lacs which I am looking forward to invest. Please suggest the better option or can I put these money in SIPs which I am running? I am 33 year old and I want 5 Crore when I become 55. Can u pls suggest how much I will have to invest to get this figure and for how much time?
Sailesh answers, hi, all the funds you are currently investing in are good. Please continue with your SIPS. your funds should ideally deliver an average annual return of 12% p.a. over the long term. You will have to invest a sum of Rs 61,000 (approx) to accumulate a sum of Rs 5 crores over a period of 22 years assuming an average return of 9% p.a.
---
Sandip asked, I have to invest Rs. 10 lacs for 7 years in Mutual funds. Please suggest how I should invest ?
Sailesh answers, hi, ideally you should invest Rs 1.50 lakhs into gold ETF, Rs 2.5 lakhs in short term debt funds and Rs 6 lakhs into diversified equity funds. Invest in equity funds via the SIP
---
I asked, Can a Guardian who has invested Rs.70,000 in PPF also invest Rs.70,000 in the minor's name? Please answer since the provisions are not clear.
Sailesh answers, hi, you can invest Rs 70,000 in your minor's PPF account.
---
anil94 asked, What is GOld ETF?
Sailesh answers, hi, gold ETF is a Exchange Traded Fund that invests in gold. Buying and selling of Gold ETF is similar to buying and selling stocks. you will need to have a demat account and a share trading account as well.
---
NJ asked, Will the market stabilize or slip down further as the global scene is still not looking bright?
Sailesh answers, hi, it is a difficult call for any one to take on the direction the equity market will take. But looking at the valuations one can be reasonably assured that investment at the current level for an investment horizon of 5 years and more will certainly be rewarding. start SIP in well managed and divrsified equity funds.
---
Gyabn asked, What is the best Children Plans to invest.
Sailesh answers, hi, the best way to plan your children's future is to build a separate corpus for their various needs like edcucation and marriage. the corpus should ideally consist of equity funds, debt funds, bank FDs and gold ETfs. Dont buy any child plan offered by insurance companies to plan your children's future.
---