Ola Corporate aims to provide services to 10,000 firms by next year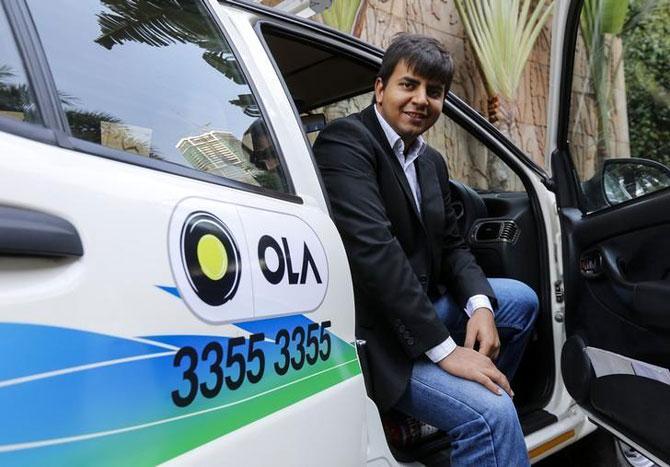 Taxi aggregator Ola is finding the old-school transporter business a useful means of increasing customers and raking in the moolah.
Its latest offering, Ola Corporate, will provide cab services to corporate entities. Most companies anyway use cab services, many of them using transporters to provide cabs.
Now, Ola is planning to get as many as 10,000 companies on its platform by next year. It is also in talks with many government departments and public sector undertakings, to get them to use its platform.
Ankit Jain, who heads Ola Corporate, said the company is pulling out all stops to bring PSUs and government departments on board. "By next year, we would have a long list of PSUs using our service," he said.
The company did not give any revenue targets but Jain said corporate travel accounted for about 20 per cent of the $12-billion (Rs 80,400-crore) transport market in the country.
Ola, he added, plans to capture a huge chunk of it. By next year, it wants the top 100 companies of the country as its client. Small businesses and start-ups are also on its radar.
At present, it has Airtel, Reliance ADAG, Larsen & Toubro and Godrej on board and it provides transport to 200,000 employees in over 100 cities across India.
According to Ola, centralised billing makes the entire process of applying for transport reimbursements redundant for corporate travelers and organisations, resulting in improved business productivity.
"Fares for Ola Corporate are the same as standard rate cards for B2C and businesses stand to save as much as 60 per cent on their travel costs with on-demand consumption.
The solution also enables companies to customise ride policies for different groups of employees, according to the needs of the company, giving complete control of the entire process to the administration teams," said Jain. Ola's biggest rival Uber also started its corporate service, Uber for Business, last year, after launching it in the US, the UK, France and Canada.
The company said the service is present across all 28 cities in the country where Uber operates, and is seeing 50 per cent growth month on month.
Photograph: Shailesh Andrade/Reuters