In the second of a six-part series, Sanjay Jog of Business Standard walks across the streets of Indore to find out how it has been hit by demonetisation.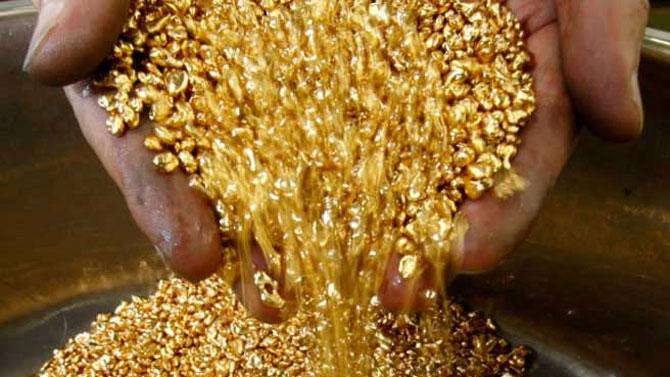 Raju Agarwal, who runs a small engineering unit in the Pithampur industrial area near Indore, has been planning to take his business to the next level. But Prime Minister Narendra Modi's announcement on demonetisation has changed it all. Suddenly his clients and suppliers are chasing Raju, asking him to fulfill his payment commitments in cash.
Raju has Rs 10 lakh in cash, comprising Rs 500 and Rs 1,000 notes, usually kept for paying daily workers, transporters and suppliers. Those notes have now turned useless. He struggles to exchange old notes, and the cash crunch has impacted his business significantly. The situation is unlikely to improve for at least six months. He is even hinting at incurring huge losses and resorting to lay-offs.
Indore, the most populous city of Madhya Pradesh and also referred to as the commercial capital of the state, is in the midst of a slowdown -- from high streets to the popular Sarafa Bazar.
Job losses are a talk of the town and buying has come to a halt. Farmers of the region have been hit as they are finding it tough to procure fertiliser for the winter crop, said people in the know.
Such stories are all over. Micro, small and medium enterprises entrepreneur Sandesh Prajapat, who supplies small parts to automobile units across the state, said life without cash had dealt a blow to the transactions.
Rajesh Thakur, a farmer from Rangwasa village, was expecting higher earnings due to a bumper soybean and other kharif crops. Besides, he and his family, who were getting ready to plant rabi crops, were quite confident of getting better prices for potato, onion and garlic. But, Rajesh, who owns 10 acres of farmland, says the price of potato and onion has drastically crashed to Rs 1 from Rs 40 a kg and traders are reluctant to make payments in cash.
Radheshyam Saladat, who has 5 acres in the Dhar district, says he is worried that if he fails to sell soybean, wheat and vegetables in time, he would go bankrupt. "Due to good monsoon we had a good crop and were expecting an increased price but demonetisation, at least in the short term, will bring us on road," he said.
MSMEs hit the most
Pithampur Small Scale Industries Association president Rajesh Dube said SMEs, that employ contract labour, would find it difficult to make daily payment. Rajesh Mishra, general secretary of Laghu Udyog Bharati, Madhya Pradesh, also said that currently MSME operations have taken a hit.
Gautam Kothari, President Pitampur Audyogik Sanghatan, estimates that operations of industrial units, including MSMEs in Pithampur industrial area alone, have been impacted by 20 to 50 per cent. The otherwise busy roads within the industrial area hardly has any traffic anymore.
A tempo owner Hiralal Tawar, said since demonetisation, the business just slipped. "Before demonetisation, we were earning Rs 800 to 1,000 per day, now there's no penny. Market has also crashed as trucks and tempos have stopped plying," he added.
O P Dhoot, president of Association of Industries Madhya Pradesh, said the situation was alarming. "Of the 54,000 industrial units, as many as 46,000 are MSMEs and 8,000 are large units.''
Residents of Indore, a commercial centre for goods and services which also hosted the Global Investors' Summit last month, are struggling to get new notes.
MSMEs around the city affected the most as payment of daily workers, transporters, suppliers are stuck due to cash crunch

MSME units hint at lay-offs, retrenchment and labour unrest, if cash crunch continues

Though the crowd at ATMs are receding, they are finding it difficult to get new currency as banks have limited cash.
Prices of agricultural produce have fallen drastically causing hardships to farmers.
Farmers are unable to purchase Urea needed for sowing winter crops
Traders are not accepting old currency but are accepting payments through cheques.

Jewellers have recorded a sharp fall in their sales, while some were raided by the income tax authorities for selling gold at higher price and accepting old currency notes
Farmers face cash crunch
Leading exporter Ramavatar Jajoo said the impact was visible especially when winter crops including wheat, mustard, were due for sowing. "Production will certainly drop for want of seeds, fertilisers."
Rajesh and Radheshyam pointed out that farm labour, which is quite crucial during the ongoing farming season, is demanding at least Rs 300 per day, but they have no cash. Many farm workers are going back home -- to Uttar Pradesh and Bihar. Labour shortage and wage hike would impact both farming and trade adversely, is the latest fear.
People like Radheshyam are preparing to sell some of their land to keep it going.
Sarafa Bazar hit
There is a lull in Sarafa area, known for brisk gold and jewellery sales. The sales are down by as much as 90 per cent, and the fears of surveillance and raids by tax authorities have added to the slowdown.
Traders and jewellers from Rajasthan, Gujarat, Maharashtra visit Indore to purchase gold and ornaments. In fact, jewellers had reported a peak in their sales during Diwali and were expecting a similar trend during the ongoing wedding season. However, demonetisation came as a blow.
Indore figures among the top 10 cities for gold and jewellery transaction. About 30 kg of gold worth Rs 1 crore is sold every day. "However, the daily business has dropped to Rs 7,000 from Rs 90,000 for smaller traders and Rs 12,000-15,000 from Rs 1 lakh for bigger players," a jeweller said.
Image used for representational purpose. Photograph: Reuters.
Previous: Tirupur
Next: Surat