Luxury car maker BMW India on Tuesday said it has started assembling engines of 3 and 5 Series sedans and sports utility vehicle X1 at its Chennai plant from April to avoid the higher 30 per cent customs duty, following the new norms on completely knocked down units in the Budget.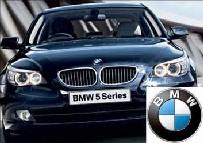 "At this point of time, our completely knocked down (CKD) operations are fully fulfilling the new regulations. We are paying 10 per cent duty... There will be no price hike," BMW India President Andreas Schaaf told reporters in New Delhi.

For pre-assembled engines, transmissions and gearboxes, customs duty was fixed at 30 per cent in the 2011-12 Budget as against 10 per cent earlier.

However, other parts continue to attract a customs duty of 10 per cent. "In our engines, about 50 per cent of the assembly is done in India.

So it is considered as locally produced," he said, adding, the company will gradually shift to complete manufacturing of vehicles once it reaches a sizeable volume.

The company currently assembles 3 and 5 Series cars and the SUV X1. The ex-showroom prices of 3 and 5 Series cars in Delhi starts at Rs 24.4 lakh and Rs 37.6 lakh, respectively, while the X1's price begins at Rs 22.4 lakh.

While unveiling a concept hybrid sports car by BMW, Heavy Industries and Public Enterprises Minister Praful Patel said his ministry has asked the Finance Ministry to give two years' time to the auto industry to comply with the new CKD norms.

When asked about seeking the two-year timeline despite being able to meet the new guidelines, Schaaf said: "We are of the belief that any regulation should not be changed overnight but should be implemented planfully over a period of time. So we are a part of the SIAM's request to extend the timeline".

He also expressed disappointment on the government not consulting the industry before hiking the customs duty.

Industry body Society of Indian Automobile Manufacturers (SIAM) has been asking the government to either reduce the duty or give manufacturers more time to prepare for more local production of parts before the new duty is imposed.

Last week, rival Mercedes-Benz India had said that it started assembling the engines and transmissions of C and E Class sedans at its Chakan facility.

It is, however, producing the S Class sedan by paying 30 per cent customs duty and the company is likely to hike the price of the car by about Rs 8 lakh within the next few weeks.

Speaking about BMW's sales, Schaaf said: "In the first four months, our sales have grown 80 per cent. Our target is to hit 10,000 units sales mark during 2011".

BMW sold 6,246 units last year and became the market leader for the second consecutive year after displacing Mercedes Benz, which sold 5,819 cars in 2010.

Schaaf said BMW will start assembling its SUV X3 at Chennai from June and will evaluate options to launch smaller cars like 1 Series and hatchback Mini in India in future.