50-odd biz leaders are part of Modi's entourage for the 3-nation tour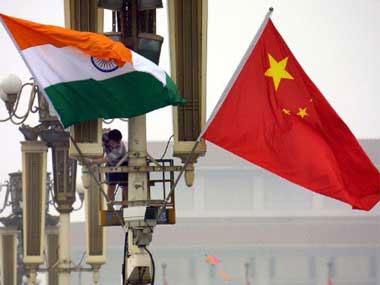 Corporate India seems to have pitched its hopes on the government's economic diplomacy programme - riding on Prime Minister Narendra Modi's hard-selling abilities - to crack open the Chinese market. The general mood among corporate heads ahead of the Prime Minister's visit to China is that striking business deals should take precedence over resolution of long-pending border and political disputes. India should step up efforts to woo big-ticket Chinese investments into the country, they add.
A group of 50-odd business leaders are part of Modi's entourage for the three-nation tour to China, Mongolia and South Korea. This includes the likes of Adani group chairman Gautam Adani; Infosys managing director Vishal Sikka; Tata Consultancy Services (TCS) managing director N Chandrasekaran; Larsen & Toubro chief A M Naik; Reliance ADA Group chairman Anil Ambani; Sun Pharma's Dilip Sanghvi; Lupin Pharma chairman Deshbandhu Guptal; co-founders of e-commerce players Flipkart and Snapdeal; and promoters of home-grown mobile handset brands Micromax and Lava, among others.
Pawan Goenka, president (automotive & farm equipment sector) at Mahindra & Mahindra, and head of the Confederation of Indian Industry (CII)'s core group on China, points out that the biggest concern of Indian companies is the time it takes to get approvals to enter the Chinese market.

For instance, pharma companies face time-consuming and expensive approval processes and complex post-registration steps including pricing, provincial tendering and hospital listing. In the generics market, a forte of many Indian firms, the overall sales are pegged at $100-$150 million.
While many Indian IT companies, including TCS, Wipro and NIIT, have had presence in China for many years. They have not been able to gain ground among domestic Chinese customers, which include state-owned and private companies. Many find it difficult to meet qualifying norms and certifications needed to bid for government projects. IT firms note that there is resistance to outsourcing due to perceived job loss fear among many state-owned enterprises.
In the auto component space, Indian players have to become more price-effective to build a decent market share in the Chinese market, said Goenka. Mahindra & Mahindra has been in China for the past six-seven years selling tractors, notching up sales worth around $100 million.
One thing the Indian government and companies realise is that the growing trade deficit between the two countries - expected to touch $58 billion in 2018 - is not sustainable. "Indian businesses have to take long term strategic view of Chinese market," said Goenka. This would include stepping up investment on local hiring, marketing and branding initiatives, while growing physical presence on the ground.
In a note sent to the government, CII emphasised on the need for select pilot projects jointly executed with Indian companies to showcase the country's technological expertise.
To tackle the issues faced by pharma companies, industry has recommended setting up of a Chinese regulatory office in India - on the lines of US Food and Drug Administration - for direct inspection of Indian facilities and faster approvals for market access.
Many feel the need for a parallel effort by the government to attract Chinese investment as a counter balance to trade. "We need a different approach to attract big-ticket Chinese investment to India. These have to be backed by a sovereign deal with Chinese government for investment in Indian infrastructure projects" said Goenka.
A corporate leader who is part of the business delegation to China said optimistically: "There is more at stake in the China visit for Indian industry than what was done in the US visit."