A model being considered is to have a combined cold chain approach - where the agricultural cold chain would be combined with vaccine cold chains.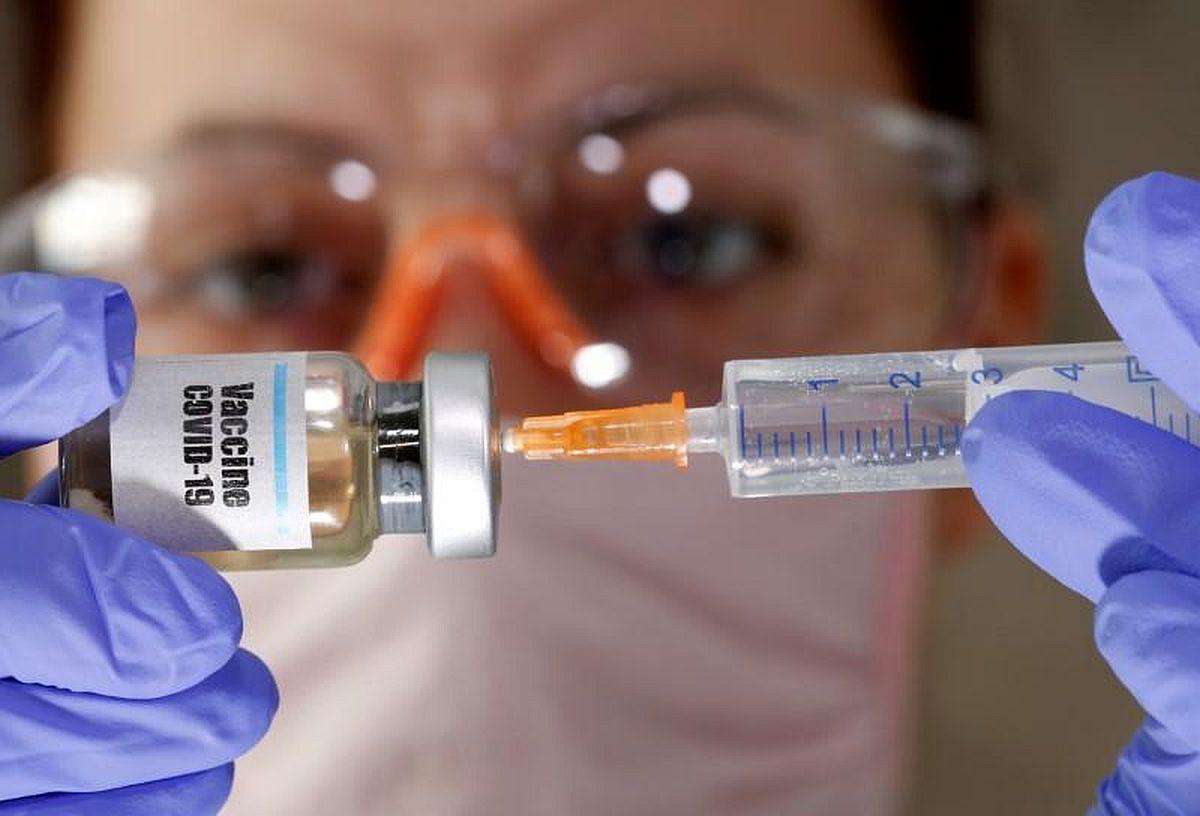 As we inch closer to getting a vaccine for Covid-19, what's daunting is putting together an efficient cold chain.
From having community cold-chain networks to combining agricultural and medical cold chains wherever possible - many plans are being readied
A few hundred vaccine candidates are being developed globally, using different technology platforms.
Some frontrunners are in advanced stages of trial and can hit the market early next year.
India, with 1.3 billion people, is the world's largest vaccine maker.
A senior official at a consulting organisation working with global alliances like Gavi and vaccine makers (like the Serum Institute of India) said: "The existing cold chain network in our country will be able to take care of vaccinating 20-25 percent of our population.
"We have never had the need to vaccinate our entire population at one go.
"The national immunisation programmes of countries generally take care of paediatric vaccinations."
So, what are some of the probable solutions being discussed now?
The expert committee on vaccine administration has initiated talks on cold chain logistics and models that may be required to be adopted.
A model being considered is to have a combined cold chain approach - where the agricultural cold chain (for dairy, fish, poultry) would be combined with vaccine cold chains, said the consultant, who is working on a white paper.
This approach, however, has limitations.
Agricultural and cold chains can be combined if vaccines do not require sub-zero temperatures.
Around 250 vaccine candidates are under development globally, based on roughly seven technology platforms.
The cold chain temperature that's required varies from 8 degrees to -70 degrees Celsius.
The other approach is to have cold chains owned and run by communities (especially in the hinterland).
If the community cannot buy infra like reefer trucks, the government or non-profit organisations may lease them, said an industry source.
Vaccine makers have started talks with their partners.
"We usually supply global procurement agencies and the government.
"In the case of optional vaccines, they are sent to the private market.
"The government has an extensive cold chain set up for mass vaccination.
"We are discussing requirements for Covid-19 with agencies," said a vaccine maker in western India.
Since 2014, the United Nations Development Programme has been in partnership with the Ministry of Health and Family Welfare on the government's universal immunisation programme. Gavi supports the partnership.
In a parallel development, India started developing and rolling out an Electronic Vaccine Intelligence Network (eVIN) a few years ago.
This basically works to strengthen the immunisation supply chain in the country and also maintain real time data on supplies, use, stock, etc.
The government is planning to leverage the eVIN in a big way.
This system has so far reached 32 states and Union Territories and will be rolled out in the remaining parts of the country soon.
At present, 23,507 cold chain points in 585 districts use eVIN technology and over 41,420 vaccine cold chain handlers have been introduced for digital record keeping by training them on eVIN.
Nearly 23,900 electronic temperature loggers have been installed on vaccine cold chain equipment for temperature reviews of vaccines in storage.
A senior government official said: "The eVIN would be critical. It will enable us to have real-time information on cold chain temperatures, vaccine stocks, and dispatches from state offices to primary health centres, etc."
According to the European Pharmaceutical Review, experts from the University of Birmingham and Heriot-Watt University, along with the Shakti Sustainable Energy Foundation in India, have begun work distribution aspects of temperature-sensitive vaccines.
Gavi estimates 10 per cent of health care facilities in poor countries have reliable electricity supplies.
In such countries less than 5 percent of health centres have vaccine-qualified refrigerators.
Scientists are thus working on developing off-grid cold chain devices.
Logistics major DHL said in a white paper titled Delivering Pandemic Resilience: "Given the urgency of the pandemic, vaccines will likely be transported via air freight for longer distances.
"To ensure global coverage for the next two years, some 200,000 movements by pallet shippers on 15,000 flights may be needed.
"In downstream distribution, accommodating the stringent temperature requirements will be even more challenging, though for a different reason."
Photograph: Dado Ruvic/Reuters