Trust today means more than the belief that a brands' products will work as advertised; consumers want to believe that the company truly cares for its customers.
Illustration: Uttam Ghosh/Rediff.com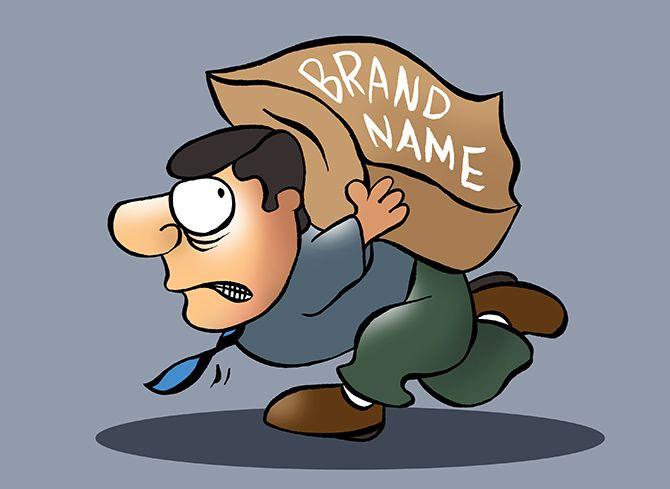 The morning after Thomas Cook, UK collapsed, Indian newspapers ran a rather severe notice on their pages.
In neatly spaced bold type, it was a letter from Thomas Cook India to its patrons in the country.
Nothing to fear, it said as the Indian travel and tours company only shared a nameplate with the one unravelling in the UK.
Thomas Cook India is owned by Fairfax Canada.
A similar note is up on their site and the emphasis, ever since the debacle has been as Abraham Alapatt, president and group head-Marketing, Service Quality, Value Added Services, Innovations for Thomas Cook India clarified patiently, "Thomas Cook India Group is a completely different entity since August 2012, when it was acquired by Fairfax Financial Holdings (Fairfax), a Canada based multinational with varied interests across the globe as well as in India.
"Thomas Cook UK has had no stake in Thomas Cook India (TCIL) since 2012."
A one-page report by Crisil on the fallout of the crisis reinforces the above.
"While TCIL is a brand licensee of Thomas Cook brand in India, there exists no shareholding or business linkage between the two," the report said.
Thomas Cook India is not the only one fighting a fire that emanated elsewhere.
A similar predicament stares at American brand Forever 21's local franchise partner, Aditya Birla Fashion and Retail.
Forever 21 has filed for bankruptcy in the US and triggered off a spate of rumours at home.
In a note to the media, the company said the business operations of the brand in India 'will not be impacted in any way' but refused to provide any details or participate in this story.
Ditto for another American entity, the co-working space provider WeWork, which is braving irate shareholders at home over its work ethic and the questionable behaviour of former CEO Adam Neumann.
India is one of WeWork's fastest-growing markets, with 35,000 seats in more than 20 shared locations.
The India franchisee is Buildcon LLP, which is owned by real estate barons Jitu Virwani and son Karan Virwani of the Embassy Group.
The company did not respond to queries on the issue.
The narrative across brands has been that they share nothing but a name with their beleaguered namesakes.
"Given there is no connection between Thomas Cook in the UK and Thomas Cook India, the collapse has no impact whatsoever," said Alapatt.
Sandeep Goyal, founder of Mogae Media believes that such confidence even though justified since the brands are separately owned may falter in the long run.
If the global brand dies, the Indian brand will be dented too, he said.
He says brands must acknowledge rapidly shifting attitudes around loyalty and trust and the way the young - big consumers of all three brands in question - react to such news.
According to a recent report by WPP and Kantar, the BrandZ Top 75 Brands India 2019, "Trust today means more than the belief that a brands' products will work as advertised; consumers want to believe that the company truly cares for its customers."
It is important that brands ensure that their reputation and integrity is protected.
The report added, "In the past, it may have been enough to think of 'trust' as the belief that a brand's products would work safely and as advertised.
"Today, however, the data for India shows that to maximise brand equity, this more basic form of trust should be supplemented with other forms of reassurance.
"These include concepts like integrity (the perception that a brand is open and honest); inclusion (the perception that a brand treats all as equals); and identification (the perception that a brand truly cares for its customers).
"Highly trusted brands are worth 129 per cent more than the weakest in the Top 75, and grew 144 per cent more in the last year."
Goyal says that brands have to deal with an added complexity.
In a connected world, "a flu in one country can cause a fever in another," he added.
Brand reputations in one market cannot be ring-fenced from problems in another - no matter how popular or large the brands may be in India.