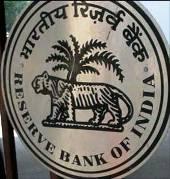 The finance ministry has decided to allow foreign direct investment in proprietary trading, despite the Reserve Bank of India's opposition.

RBI feels allowing foreign companies into this business may affect financial stability.

The ministry, however, felt since foreign companies were willing to invest their own money, they should be allowed to do proprietary trading.

Under proprietary trading, a company trades in stocks, commodities, derivatives and other financial instruments with its own money, instead of its clients', to make profit for itself.

According to sources, the ministry has decided to include proprietary trading under broking services, where 100 per cent FDI is allowed under the automatic route.

Nomura Financial Advisory and Securities, the Indian broking arm of the Nomura group, a Japanese financial conglomerate, is believed to be a beneficiary of this.

Industry sources said Nomura had sought the ministry's approval for proprietary trading in shares. It declined to comment.

Banks are allowed to do proprietary trading only through a separate
subsidiary or a joint venture. They can trade in stocks with their own money which is part of their regular treasury operations. The capital market exposure cap for banks is 40 per cent.
RBI fears the decision will affect the health of the financial sector. In her exit interview to Business Standard last week, Shyamala Gopinath, the then deputy governor, had said this would allow foreign companies to use the domestic market for speculative trading.
Industry sources said the banking regulator was concerned as proprietary trading involved 'front running', in which a broker advises clients to sell a stock which he himself buys and vice versa.
Also, some of Wall Street's large investment banks that were badly hit during the global financial crisis of 2008 had significant exposure to proprietary trading.
"Allowing FDI in proprietary trading will also have implications for the currency market, which is also a reason RBI is opposing it," said another source.
If proprietary trading is treated as part of the broking business, companies involved in such activity will be registered with the Securities and Exchange Board of India and not regulated by RBI.