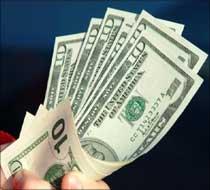 The commerce & industry ministry has come out with a solution to the vexed issue of allowing 49 per cent foreign direct investment in multi-brand retail.


It has floated a proposal that foreign direct investment in multi-brand retail -- besides other restricted sectors such as defence, media and civil aviation -- be allowed in the form of downstream investment by entities having FDI up to 49 per cent, that is, those owned and controlled by Indians.

The plan will be discussed at an inter-ministerial meeting by the end of this month. It is mentioned in a discussion paper issued by the Department of Industrial Policy and Promotion under the commerce ministry.

Under the present rules, downstream investment by an entity owned and controlled by a resident Indian is not considered FDI. Thus, technically, such downstream companies are allowed to 'invest in any sector' without restriction, say DIPP officials.

DIPP issued a discussion paper on June 23 that suggested doing away with all FDI caps below 49 per cent.

In other words, it said entities with up to 49 per cent FDI should be allowed to invest in any sector provided they were owned and controlled by Indians.

Even though it seems a major change of policy, it's been on the table since February 2009, when Press Notes 2, 3, 4, which are now part of the Consolidated FDI Policy, were issued.

The question now is why did a joint venture like Bharti-Walmart, controlled by Indians, not foray into multi-brand retail? Experts say the problem is lack
of clarity on these rules in the various government departments.
"Industry is aware of this. Many approvals based on this clause are pending. However, there is lack of clarity. DIPP has raised a valid point.
The problem arises when there is a question of approval, even though technically these investments are allowed under the automatic route," said Krishan Malhotra, executive director, KPMG.
At present, India allows 100 per cent FDI in cash & carry wholesale trade and 51 per cent in single-brand retail.
FDI in multi-brand retail is not allowed.
The proposal to open up the defence sector to 49 per cent FDI has been stuck with the Ministry of Defence over security issues.
DIPP says it is important to allow FDI in the sector as defence production in the country is not in a healthy state and too much dependence on imports will cripple the sector.
If FDI in defence is allowed, companies such as EADS and Dassault which have strategic interests in India will be able to enter into partnerships with companies owned and controlled by Indians by investing up to 49 per cent in them.
This is also true for the media industry, where FDI is restricted to 26 per cent, and for civil aviation, where FDI is allowed up to 49 per cent depending on the segment (air transport, airports and ground handling).
FDI into the country declined 9 per cent to $6.51 billion during January-April 2011 over the same period last year.
In January-April 2010, the country received FDI worth $7.14 billion. In 2010-2011, FDI inflows were $19.42 billion compared to $25.83 billion in 2009-2010.