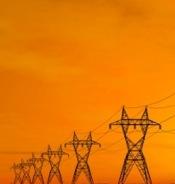 Power generation companies have expressed concern over the government's proposal of "pooling" international and domestic coal prices, which is aimed at selling the raw material at a uniform price to the customers.
In order to lessen power generation costs in the country, the government is formulating a policy to pool international and domestic coal prices which would ensure uniformity in the rates of the essential raw material across the country.


A committee under the chairmanship of the Central Electricity Authority (CEA) chairperson was set up earlier this month to look into the matter.


"The committee was expected to submit its report on May 25. Since the power generation companies have raised issues on the entire policy, the committee would now submit its report in July," a Power Ministry official told PTI adding that the date of submission is not known yet.


However, he refused to name the companies which have expressed concerns on the subject. "Power developers have questioned the entire process of pooling of coal prices, how will it be done for imported coal-based projects and other projects, what kind of price difference would there be etc," the official said.


It is felt that the issue of determining the price of imported coal as a result could delay shipments beside posing other problems.

Pooling refers to the process in which domestic and international prices of material are averaged out to enable uniformity of rates for all consumers, irrespective of where they are sourcing the material from.


The committee comprises officials from the power, coal and environment ministries, the Planning Commission and state government officials.


The move of the government comes amid concerns that rising international coal prices and insufficient availability of the raw material in India will hurt power generation activities.


The pooling of coal prices is likely to be based on the same price pooling principle adopted by the government for LNG (Liquified Natural Gas).


The price of LNG sourced through long-term contracts at a cheaper price is pooled with the rates for more expensive LNG sourced from the spot market to ensure that consumers across the country avail of an uniform, average price.


The Power Ministry is exploring every opportunity possible to make coal available to companies at a low price so that electricity generation does not suffer and power tariffs are not driven up.


It has set an ambitious target for adding 1,00,000 MW of power in the 12th Five-Year Plan (2007-12) from all sources of energy.