The government has sold SGBs worth Rs 1,990 crore in April and May alone.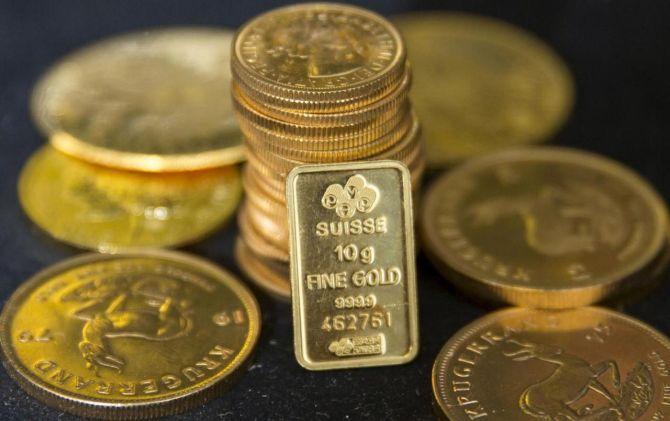 The government sold sovereign gold bonds (SGBs) worth Rs 1,168 crore in the issue that opened in the second week of this month.
This is the largest amount raised through the selling of SGBs since their launch in November 2015.
The issue had opened for only one week.
The government has sold SGBs worth Rs 1,990 crore in April and May alone.
In April, net investment in gold exchange-traded fund (ETF), another popular method, was Rs 731 crore.
In the entire FY20, Rs 2,316 crore was raised through selling SGBs.
In the May issue, the SGB issue price was Rs 4,590 per gram. Bonds for 2,544.3 kg (2.54 tonne) of gold were sold.
According to industry sources, high net-worth Individuals and some new retail investors helped push the sale of bonds.
In terms of amount raised, the previous high was in November 2016 when Rs 1,082 crore was raised by selling 3.6 tonne worth gold bond; then the issue price Rs 3,007 per gram.
In April this year, the government sold gold bonds worth Rs 822 crore.
The month also witnessed the festival of Akshaya Tritiya, which is considered auspicious for buying gold.
Apart from gold bonds, gold ETFs were a big attraction and witnessed a net inflow of Rs 732 crore in April.
This was the second-biggest inflow in several months, only after Rs 1,483 crore net inflow in February, according to data from the Association of Mutual Funds in India (Amfi).
In the 12 months to April, the net inflow in gold ETFs has been Rs 2,344 crore.
In April, gold ETFs' assets under management also increased to a six-year high (the most since February 2014) of Rs 9,198 crore.
The number has almost doubled in the last 12 months.
In April, most jewellery stores remained closed because of but now have started to gradually open.
Photograph: Neil Hall/Reuters