'The situation is quite terrifying as you have no job creation and there will be loss of jobs.'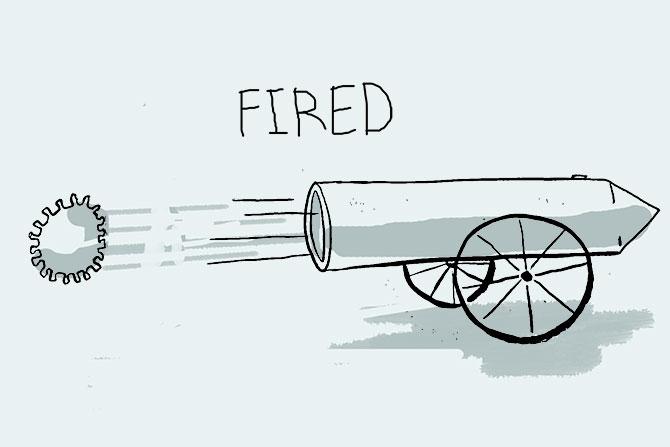 Five days after Finance Minister Nirmala Sitharaman rolled out her Rs 20 lakh crore economic stimulus, Reserve Bank of India Governor Shaktikanta Das stepped up on Friday, May 22, to announce a range of measures, including slashing benchmark interest rates to their lowest levels since 2000 and extending the moratorium on home loan repayments by another three months.
Do the measures announced by Sitharaman and Das in tandem serve the purpose of pulling the economy out of the morass it finds itself in, following the lengthy lockdown that has shuttered companies, led to loss of jobs and disrupted the supply chain?
"There are no jobs. So who will take these loans? And how will they repay these loans?" former Union finance secretary Arvind Mayaram, below, asks Syed Firdaus Ashraf/Rediff.com.
How will the RBI's latest measures help the economy?
What we have seen in the last 45 days is that the RBI has been using monetary instruments very heavily to try and shore up the economy and create some kind of stimulus so that economic activity starts coming back.
Unfortunately, what has been missed out, and the Government of India has also missed out, is that there is no demand.
If you see the last three monetary easing by the RBI, it was close to Rs 8.5 lakh crore liquidity in the market before what they have done today. They had already created that liquidity.
But how much of that money was actually used?
My estimation is that banks used only 5% of the liquidity which was available to them and rest of the money is lying with RBI reverse repo.
The question is: Who will take loans?
How low can you keep interest rates low?
As you keep lowering interest rates, then you also keep lowering interest rates on fixed deposits.
And at some point, it will be so low that people will move away from banks to gold or other instruments where they will feel their savings is secure.
So there has to be a balance kept.
The RBI in its own way has taken bold steps in terms of cutting down interest rates, and I don't think they can go down lower than what they have done till now without having adverse effects on the other side, which is the savings side.
And we also have to remember that none of these measures taken by the Government of India or the RBI is really going to bring demand up.
We have seen destruction of demand even before COVID-19.
Even if there was no COVID-19, the prediction was last fiscal would have ended at close to 4.8 percent, which means the economy was seriously slowing down even before COVID-19.
The reason was that out of four cylinders of the economic engine, only government expenditure to an extent was intact, the rest all had come to a grinding halt -- which included consumption.
And because consumption has come down so seriously and drastically, obviously there is no demand.
Today, if you look at each industry sector by sector, on an average the industries which are already existing were functioning before COVID-19 at 75% of their installed capacity.
COVID-19 will further erode growth.
They have such huge unused installed capacity.
What kind of new investments or expansion is the government expecting in a situation of this kind?
Whatever maybe done, individually it may be a good move or it may have feel-good factor but in reality the needle is not going to move at all as far as the growth in the economy is concerned.
How does one resurrect demand, which is a major concern?
It will only come when you put money in the hands of people.
And secondly, you fully restore supply chains.
Both are important.
Today, there is no money in the hands of the people if you go by the CMIE's latest report which has given a 27% to 28% unemployment rate, and 12 crore to 13 crore (120 million to 130 million) jobs have been extinguished in the last two-three months.
There are no jobs. So who will take these loans? And how will they repay these loans?
Even if you leave the window open for NBFCs for consumer lending, who will take these loans unless they have the capacity to service (repay) that loan?
People are losing jobs left, right and centre.
Even in the financial sector, which I would have thought would have survived a little longer than manufacturing where people have to be physically present, you are seeing a huge number of people being retrenched.
Who will borrow money and start spending?
Can the economy sustain such measures as what the US and Britain are doing, like putting money in the hands of people to spend so that demand is generated?
In the current situation, if the government was to actually come up with a short-term expenditure plan, which would be of the magnitude of 5% to 6% of GDP, which is about Rs 10 lakh crore to Rs 12 lakh crore, and simultaneously announce a path for bringing the fiscal deficit down to 3 percent in the next four or five years.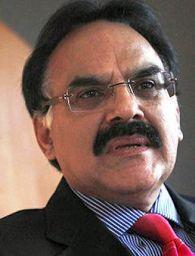 You can easily sell that idea and you can borrow money or even print money and spend the money.
You must understand the other part, that if there is no consumption there is no revenue.
Income tax will fall because incomes have fallen.
GST will fall drastically because there is no sale.
Basically, the government puts Rs 10 lakh crores cash into the economy, then it is like an investment. Because every item that you purchase, even if you take an average of 12 percent GST, the government will get a return of 12 percent on the money that they have put in.
You can always say that taxation is not an investment, it is a sovereign right. Technically and legally that is true. But if you look from the perspective of the economy, then it is investment. Because the government will then get start getting GST.
When people start spending, demand is created and the ideal capacity will be fully utilised.
Jobs will be created more and demand will be created more and consumption will be more.
It is a virtuous cycle and you have to start at some point.
The RBI governor spoke of negative GDP growth in 2020-2021. What impact will it have?
If you have negative growth for three quarters running, then you are into recession. The economy is actually going to contract.
If you say it is zero growth, then the economy is in standstill.
And if you go in negative, then it contracts and you get smaller.
After a long time I am seeing this. I don't remember when I had last seen recession.
The situation is quite terrifying as you will have no job creation and there will be loss of jobs. It is not going to be a happy situation.
Some people are asking why is the government being stingy and not putting cash in their hands? What is going on in the government's mind? Can you guess?
The point which generally one hears all around is that it appears that your fiscal deficit is very high if you borrow a lot of money and start spending.
Two things will happen. Credit rating agencies will look at you in an adverse manner and downgrade the sovereign rating.
Secondly, they believe that if you have that kind of expenditure happening in the economy then inflation will come back.
I think they are worried about inflation after what happened in 2008 when the fiscal stimulus came out.
Those could be two reasons, but I am not sure about it.
Can we compare the Great Depression of 1929 which went on for a decade to the prevailing situation in India now?
We are not into it as yet.
But certainly, if we get into a protracted recessionary cycle and are not able to pull out in time, then we might be heading for something like that.
Many were unimpressed by the Rs 20 lakh crore stimulus that was announced in five tranches. What is your opinion?
I feel the real fiscal stimulus is less than one percent of GDP -- about Rs 1.5 lakh to Rs 2 lakh crore is the fiscal part.
Rs 18 lakh crore is loans in different shapes, like loans to MSME and loans with guarantee and without guarantee of three months, more loans through NBFCs and loans to farmers, etc. These are purely loans.
Rs 8 lakh crore is the liquidity that the RBI had already injected.
And then the Budget has been repeated again by renaming and putting it in the fiscal package.
Whatever was said in the Budget was put in the fiscal package.
I don't see any additional expenditure over and above what is budgeted by the government. Maybe Rs 1.5 lakh crore to Rs 1.75 lakh crores.