The state-run City and Industrial Development Corporation (Cidco) and Videocon are in a verbal duel over land allotment for the Rs 10,000-crore (Rs 100 billion) Liquid Crystal Display (TFT-LCD) project in Navi Mumbai.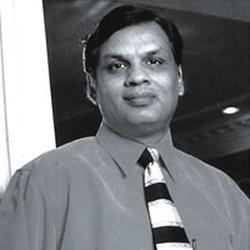 Cidco has asked the state government to withdraw its August 2008 decision to allot 100 hectares for just Rs 300 crore (Rs 3 billion) to Videocon. It has cited lack of any progress made by the company despite three extensions in these four years for payment.
Chairman Pramod Hindurao told Business Standard: "The company has not made the necessary payment to Cidco towards land. The land approved in August 2008 for Videocon remains practically with Cidco. The project remains a non-starter and we have appealed to the government to revoke its earlier decision, so that the land can be used for other projects in Navi Mumbai."
However, V N Dhoot, chairman, Videocon Industries, says the company had given a cheque of Rs 225 crore (Rs 2.25 billion) towards the land price but Cidco returned it. "When
there is no land in our possession, how can we proceed? It was an important project for the state and the country, too, as it would have helped save foreign exchange of Rs 50,000 crore (Rs 500 billion)."
Further, he said, the Government of India was to provide a subsidy for the project.
There are few buyers in Cidco and the state government for Videocon's argument. Former deputy chief minister and Nationalist Congress Party group leader in the state assembly Ajit Pawar has openly backed Cidco's stand and said his party would press for withdrawal of the earmarked land. CIDCO was well within its rights to cancel the process, Pawar added.
A Cidco official said its board in November 2007 had approved the in-principle allotment of land to Videocon for the project. The land is in three packets - 60 ha in Dronagiri, 18 ha in Karanjade and 22 ha in Kamothe.
There was a controversy at the time of cabinet approval in August 2008, with former revenue minister Narayan Rane (now industries minister) opposing it, saying the market price was at least Rs 3,500 crore (Rs 35 billion) and the Cidco Employees Union alleging a scam.