The machine tools industry is always the first to be affected in a slowing economy and the last to recover during a revival. However, bucking this trend for the first time, the Indian machine tool sector is poised to grow by over 15 per cent this year.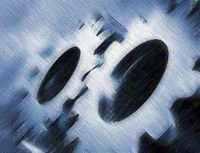 An assessment by the Indian Machine Tool Manufacturers Association (IMTMA) reveals that the top 25 companies, which account for over 60 per cent of the organised sector, have orders sufficient to last them until the middle of 2012-13.

As of December 2011, some of them had even stopped taking extra orders owing to capacity constraints.

"Historically, the machine tool industry was dependent on the automobile and auto components sector for a majority of its business. But, diversification into emerging areas like aerospace, defence, space, power, railways and heavy engineering has given a new lease of life to the sector. The industry expects better growth in the coming year," Jamshyd N Godrej, chairman of Godrej & Boyce, said.

Organised players of the industry won orders worth Rs 2,511 crore during the first six months of the current fiscal, showing a year-on-year growth of 18 per cent. This follows a 19 per cent growth in order booking for the full year ended March 2011, which stood at Rs 4,977 crore (Rs 49.77 billion).

"We are estimating domestic production at Rs 4,500-5,000 crore (Rs 45-50 billion) in 2011-12, a year-on-year growth of 15-20 per cent. The present demand for the machine tools industry is around Rs 10,000 crore (Rs 100 billion) and IMTMA is projecting 30 per cent growth in total demand. There is abundant scope to grow further," P J Mohan Ram, senior advisor, IMTMA, said.

Bangalore-based hydraulics equipment major Yuken India Managing Director C P Rangachar said, "Order booking is fairly good at a 20-30 per cent increase over last year. However, the growth would have been much higher if the government of India had invested more in the railways, power and infrastructure sectors during the last one year."

Many companies are expanding capacity to cater to the growing orders. The defence ministry alone is expected to place orders worth Rs 5,000 crore (Rs 50 billion) for machine tools during the next fiscal year. Railways is likely to spend Rs 1,200 crore (Rs 12 billion) on machine tools next year.

However, some industry players are concerned about the fluctuation of the rupee against the dollar and the euro in recent months.

"The euro has appreciated against the rupee by 12 per cent in the last six months. As a result, job shoppers (which take up small works) have seen their business drop," said Soumitra Joshi, managing director, TRUMPF (India).

Despite the currency fluctuation, Joshi expects 30 per cent growth for his company, which manufactures industrial lasers and sheet metal fabrication machines.

Pune-based Electropne-umatics & Hydraulics (India) has seen a minor drop in orders over the last quarter.

"We have seen a mild slowdown with 10 per cent reduction in the last three months. We are comfortable and we don't believe that this will affect us, because indigenous demand is growing at 40 per cent this year," a company official said.

Vikram Sirur, the IMTMA president, said the industry is looking at a compounded annual growth rate (CAGR) of 15 per cent during the 12th five year plan period.

For this, "we need to create new capacities and that requires high technology. Indian machine tool makers presently lack technology to improve their product portfolio. To get technology we need to tie up with overseas companies. So, we have asked the government to set up a technology fund with a corpus of Rs 1,000 crore (Rs 10 billion) to help companies enter into joint venture arrangements with overseas companies," he said.