Automakers are caught in a chicken-and-egg situation: Prices have to come down if volumes are to increase, and volumes won't increase unless prices come down, notes Pavan Lall.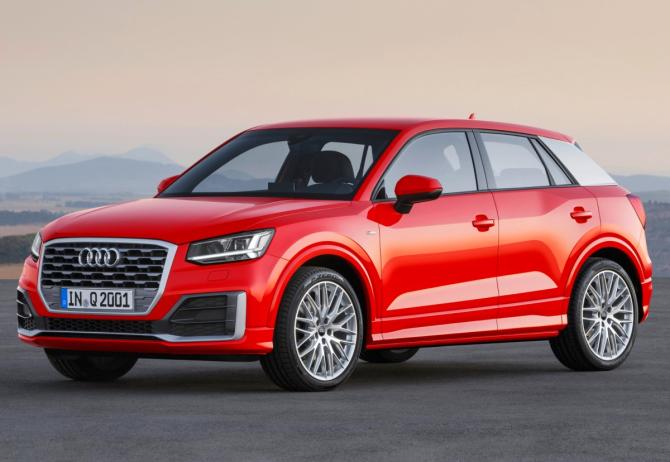 Any luxury carmaker operating in India today is aware of two hard realities.
One, they simply must get more users to drive and buy their products.
And two, the prices of their cars are caught in a peculiar chicken-and-egg situation. That's because prices have to come down if volumes are to increase and volumes won't increase unless prices come down.
So while BMW, Mercedes-Benz, Jaguar Land Rover, Lexus and Audi all sell their standard models, the collective category of these cars generates less than 40,000 units a year. Small change compared to other markets.
In China, for instance, all three German carmakers and Jaguar sell over 100,000 units each annually on an average across all model ranges.
Entry-level cars for luxury players are typically small sedans or compact SUVs that cost less than Rs 40 lakh but have engines that are larger than 1.2 litres and in most cases even larger than 1.5 litres (for example, the BMW X1 has a 2-litre engine).
The top end of their models can cost three times more. For instance, Mercedes-Benz's S Class costs around Rs 1.4 crore, whereas its earlier entry-level car, the GLE C, was priced at around Rs 40 lakh.
Is there a market for such expensive small cars? Audi India's head Balbir Singh Dhillon thinks the issue should be framed differently.
"We believe that at an individual level all buyers are essentially looking for value and while regular buyers look at product features and mileage, the luxury car buyers are focused on brand," he said.
Recently, Audi India launched its entry-level car, the Q2, which was priced at Rs 35 lakh. Before that Audi's entry-level cars were the A3 and the Q3 priced between Rs 35 lakh and Rs 36 lakh.
BMW India officials said the X1, starting at Rs 36 lakh, drums up around 25 per cent of volumes. For Mercedes-Benz, the share of entry-level cars is around 20 per cent.
Still, India does see smaller cars differently. Hormazd Sorabjee, editor, Autocar India, said, "India does have a price-to-size ratio affectation when it comes to cars, and so anything that is small but priced high will not generate large volumes but they will serve a smaller purpose in rounding off a manufacturer's product range."
The danger is that higher prices start creeping up and pushing the overall prices for cars so high that a core audience withdraws. For example, BMW India launched its entry-level 3 Series sedan in India at around Rs 36 lakh and its larger 5 Series at about Rs 45 lakh.
This was roughly a decade ago, said Adil Jal Darukhanawala, automotive author and editor AutoMotion. "Today, the 2 Series is at Rs 40 lakh, the 3 Series is close to Rs 50 lakh and the 5 Series is almost Rs 60 lakh. That amounts to product dissonance for a buyer who bought a car and has to get a new one in four years."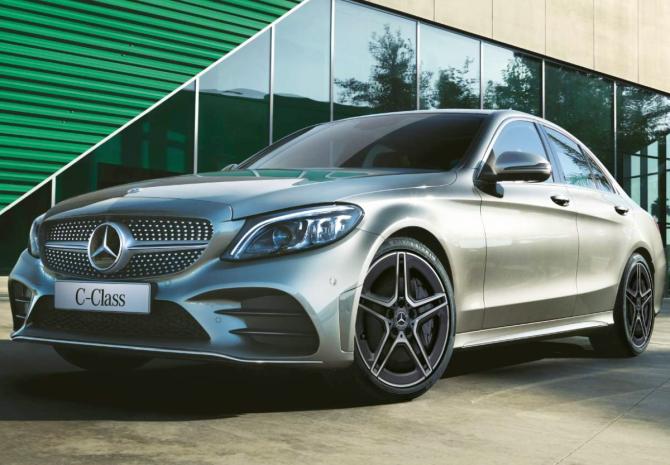 The high taxes on units built in India, the lower GDP and underdeveloped infrastructure and highways aside, the market is still selling anywhere between 40,000 and 50,000 units a year, and so there is potential, he added.
"From a business case study point of view how do you classify cars as sin products? That needs to change," he said.
Cars with engine sizes larger than 1.2 litre for petrol and 1.5 litre for diesel and which are longer than 4 metres end up attracting a cumulative duty of 50 per cent right off the bat (GST of 8 per cent and the rest in compensation cess). In contrast, cars smaller than 4 metres only pay between 3 and 15 per cent in cess.
When Mercedes-Benz entered India in the mid-1990s and launched its W-124 car in partnership with the Tata group, premium consumers were starved for imported cars.
Now they can walk into any uptown showroom and select from an entire range, so attitudes and mindsets are changing.
For Mercedes-Benz, the cheapest car right now is the C Class sedan that starts at Rs 42 lakh but a few years ago it used to be the A Class, which was withdrawn.
While BMW, Mercedes-Benz, Jaguar Land Rover, Lexus and Audi all sell their standard models in India, the collective category of these cars generates less than 40,000 units a year. Small change compared to other markets
Mercedes-Benz country head Martin Schwenk explained that right now the carmaker is in a model changeover phase. "We will soon be launching the A-Class Limousine that will sit just below the C-Class and strengthen our limousine portfolio further."
Why would customers who can buy larger Honda, Toyota or even Skoda cars fork out the same money (around Rs 35 lakh) for a car that's half the size? "These cars are aspirational, provide luxury appointments and are very comfortable, they are fun to drive and also have unmatched safety features," replied Schwenk.
One view is that reduction of prices and taxes by itself doesn't have as much impact because the segment is basically all about prestige and status.
"When these companies bring in their small cars they are not catering to those who have small parking spaces or keeping congestion or small roads in mind.
"It's about getting through to a different demographic," said Suraj Ghosh, principal analyst-powertrain forecasts, IHS Automotive.
"Two things can happen for premium cars to get cheaper and volumes to climb," Sorabjee said. "Though taxes are indeed high, it's a genuine chicken-and-egg situation with neither the manufacturer going the whole hog on full-scale investments nor the state reducing taxes to the point where volumes can actually climb and get to the threshold where all the luxury players can pony up a few thousands crore and set up full-scale factories to make from scratch in India. With export options already existent across Asean markets, who will blink first?"
In the big picture, the central government may see the wisdom of reducing taxes and increasing overall unit sales to the point where it would benefit the exchequer.
"Selling 100 BMW cars at Rs 40 lakh each would give the state the same revenue as selling 500 regular cars. Imagine the revenue upside for the government if they reduced taxes and volumes jumped for luxury cars by even 10 per cent," Darukhanawala said.
Pricing will eventually depend on manufacturing and scaling up on local content, but that's going to hinge on individual automotive strategies for the subcontinent, he added.
But as he pointed out, one thing is universally clear: The lowered cost of ownership will be the key to pushing sales.
Feature Presentation: Rajesh Alva/Rediff.com