An EV has to be purchased along with the battery as there are hardly any battery swapping, rental, or leasing business models available across India.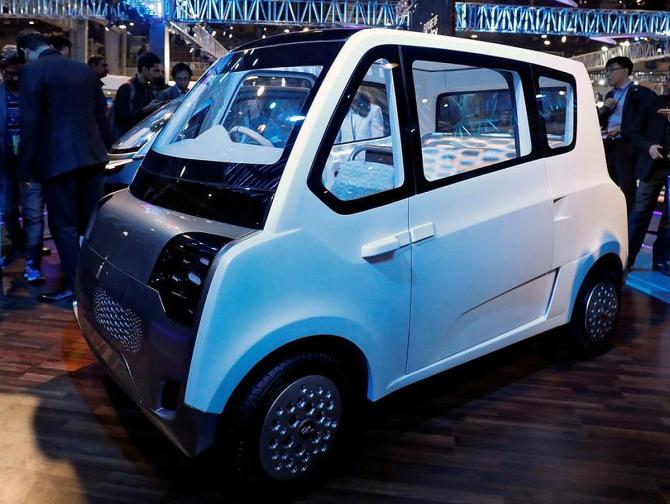 The government's move to allow companies to sell electric two- and three-wheelers without pre-fitted batteries has largely been hailed as a move towards reducing costs and creating a clean transport ecosystem but its execution may hit speed breakers.
The transport ministry recently said the battery, which accounts for 30-40 per cent of the total cost of an electric vehicle (EV), could be provided separately by original equipment manufacturers (OEMs) or energy service providers.
Though this would make the upfront cost of EVs lower than internal combustion engine (ICE) vehicles, a section of the industry is sceptical on how it would work.
Sohinder Gill, director general, Society of Manufacturers of Electric Vehicles (SMEV), said delinking of batteries from EVs is a good idea, however, a lot needs to be done before it becomes practically implementable and beneficial to customers.
To a B2C customer, an EV still has to be purchased along with the battery as there are hardly any battery swapping, rental, or leasing business models available across India.
"But it makes good sense in B2B, where we can have captive swapping stations and business models for batteries-as-a-service," said Gill.
He said SMEV has sought clarifications on various aspects of the policy and hopes the government would address them soon.
Mahesh Babu, managing director and chief executive of Mahindra Electric, said no country in the world allows registration of EVs without a battery.
"We will explain to the government that this notification has created confusion.
"A vehicle is manufactured, tested and sold as an integrated vehicle, and the OEM is responsible for the warranty.
"This move has not been thought through and the industry has not been consulted," he said.
Experts also said this move would create confusion in terms of incentivising EV sales because under FAME (Faster Adoption and Manufacturing of (Hybrid &) Electric Vehicles) scheme the same is done based on the size of the battery.
A large section of the EV industry is, however, upbeat. Naveen Munjal, MD of Hero Electric, welcomed the move and said: "I am excited about the possibilities that exist in making EVs accessible to every individual in the country.
"All we need is a combination of such pioneering policies for it to work for us as per plan in the long run.
"For this to take off, and be able to efficiently pass on the benefit to the consumer, we ought to work towards a strong infrastructure that allows EV owners to charge and swap batteries wherever they require."
Tarun Mehta, chief executive and co-founder, Ather Energy, said the new policy is a great move for both customers and OEMs.
"While the new policy opens up new opportunities in financing options, it will take some time for consumers to understand and adopt this model of ownership.
"In the long run, it will be a big boost to the Indian EV industry. It will also make it easier for new players to join the industry," he said.
Jeetender Sharma, MD and founder of electric two-wheeler maker Okinawa, said it is motivating that the government is working towards accelerating adoption of electric mobility.
"Selling EVs without pre-fitted batteries will widen the scope for manufacturers as well as buyers.
"We are swiftly adopting the much-needed flexibility and comfort in the EV ecosystem.
"Tax rebates will help drive the demand better. This is also expected to reduce the overall cost of acquisition of the product by saving amount in the vehicle registration procedure, thus offering affordability," Sharma said.
A spokesperson from Ampere Electric also said the move would reduce the cost of acquisition of EV and more people would shift from traditional to a more sustainable and affordable green mobility solution.