How did an SUV, whose launch amidst economic uncertainty and customer unease was believed to be poorly timed, manage to ride through the road blocks?
T E Narasimhan finds out.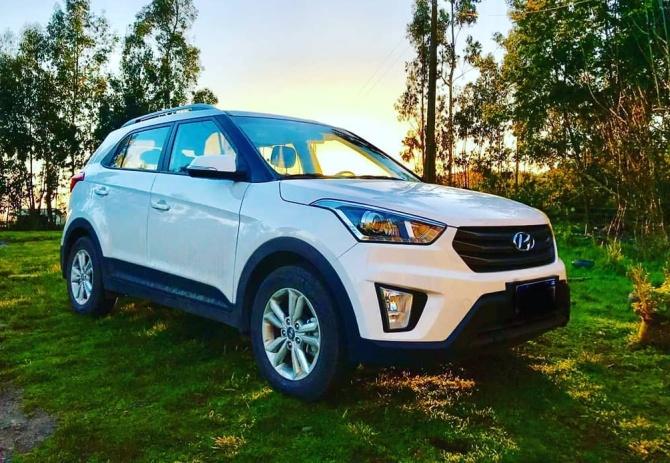 Launched in the midst of a pandemic, Hyundai India's Creta sold over 3000 cars in May 2020, inching past Maruti Suzuki's Ertiga and Dzire that have ruled the roost for most of the past year.
How did an SUV, whose launch amidst economic uncertainty and customer unease was believed to be poorly timed, manage to ride through the road blocks?
Smart positioning, continued communication and a global design language have played a big role, say experts.
Hyundai has positioned the SUV brand on a plank of personal and environmental concern, targeting its communication at the panicked post-pandemic customer.
At the same time, the corporate branding too has stuck to messages of empathy and care, instead of relying on celebrity endorsers as has been the case in the past. S S Kim, MD and CEO, Hyundai Motor India said that his company has been a quick adapter to the new normal imposed upon the industry.
"Creta has made a humble beginning with a reasonable performance in May," he said. Launched on March 16, the new Creta has notched up over 26,000 bookings and sold 3,212 units in May.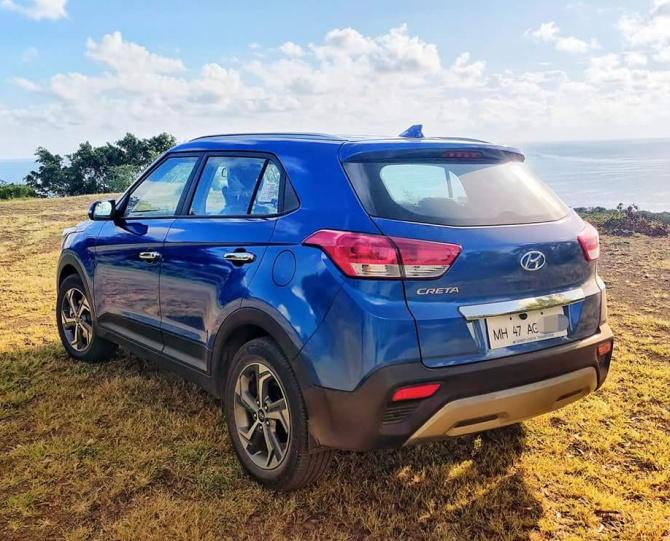 Creta has also expanded its market share in the SUV market, from 17.3 per cent in 2018 to 25.9 per cent, thereby pushing up Hyundai's SUV market share up from 19.3 per cent to 35.9 percent.
Other SUV brands from Hyundai include Venue and Kona and Creta's closest competitor is also a group brand, Kia Seltos. Other competitors for Creta include Tata Harrier, MG Hector and Renault Duster.
Sandeep Goyal, brand consultant and founder of Mogae Media, believes that the company has managed to carve out a separate identity for Creta, not just with respect to others in the market but also within the Hyundai family of SUVs by continuously updating the product.
The first generation Creta was launched in 2015. Since then the car has sold more than 6.5 lakh units and much of this is because the car has reinvented itself to keep pace with changing customer desires.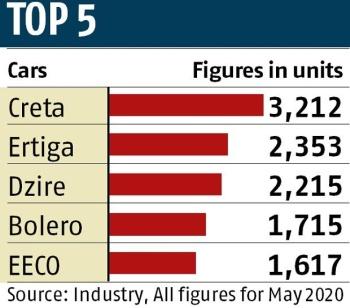 Tarun Garg, director, Sales, Marketing, and Service, at Hyundai Motor India explains that the Creta brand is built on six pillars.
He lists them as: a masculine and futuristic stance, intuitive experience and comfort, advanced connectivity, smart technology, powerful and efficient next-gen BS6 Powertrain and Hyundai assurance.
The brand activated these pillars to crack open a door into the post-Covid-19 mindset.
Safety and assurance of service was played up while the feature-rich positioning was used to stand out in the crowd.
According to Goyal, Indian consumers are no longer afraid of paying for 'bells and whistles' making the add-on features such as an electronically operated sunroof among others an attractive pull factor.
Plus, he said, Creta has one of the largest portfolio of engine choices, which allows it to cater to a more varied customer base.
This could hold the brand in good stead in a post-Covid-19 marketplace too as consumer reports (Nielsen and Kantar) indicate that customers are going to cut back on expenses but will also be willing to pay more for safety and small indulgences that make them feel good.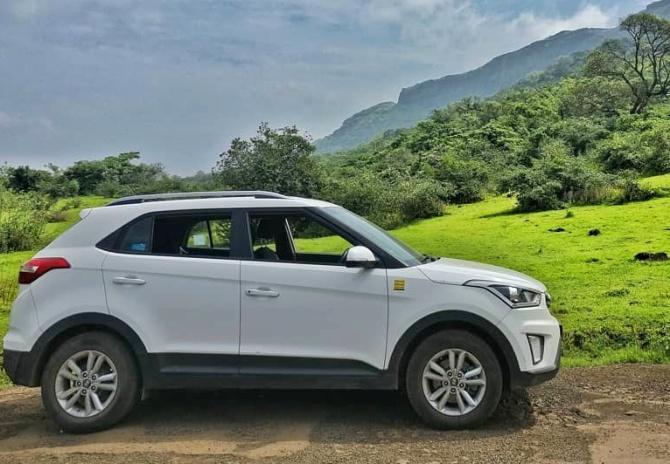 A recent survey by Cardekho showed that nearly 38 per cent of the respondents are looking to purchase a car, new or old, as soon as the lockdown is lifted.
They are looking at an alternative to public transport and for such buyers, an SUV that serves many purposes is an attractive buy.
Here Creta expects the price band (its base price is Rs 9.9 lakh which goes up to Rs 17.20 lakh) to work in its favour.
At the time of the launch the company knew it had a marketing challenge on its hands as customer sentiment had hit new lows in a lockdown.
"When the customer sentiment is low, they look for empathy. We have been doing that in the last two to three months, under Hyundai Care," Garg said.
Customers want to know what the brand is doing for the community and that too has been a key part of the brand's narrative.
Apart from fixing the advertising and promotional activities, the company also focused on its digital channels of engagement.
Consequently, digital enquiries that used to be 12 per cent of its total enquiries shot up to as much as 32 per cent in May.
Photographs: Kind courtesy Hyundai Creta/Facebook
Production: Rajesh Alva/Rediff.com