The A7 comes with a built-in 3D video camera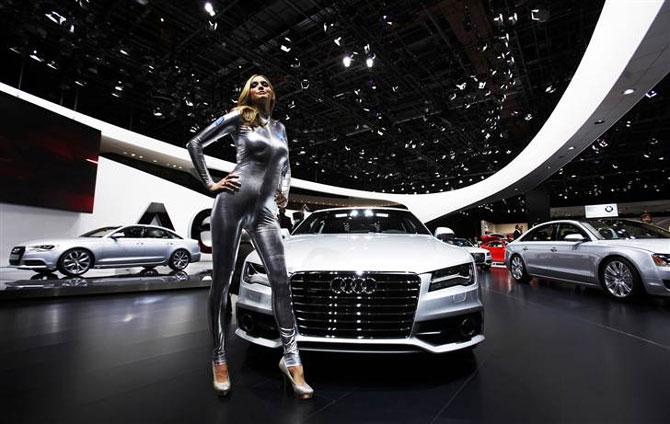 Image: A model poses in front of an Audi A7. Photograph: Mark Blinch/Reuters
In order to demonstrate its self-driving technology, Audi is letting a specially made A7 drive itself to the Consumer Electronics Show in Las Vegas this week.
The car, named "Jack," would make the first major debut of Audi's "Piloted Driving" technology which it said is now production ready, reported The Independent.
The 550-mile-long journey will demonstrate the car's ability to drive on motorways, including changing lanes and doing overtaking maneuvers.
The car makes use of an array of long range radar sensors to keep a watch on the front and back of the vehicle and mid-range sensors at the left and right which gives the car a full 360 degree view of its surroundings. It can control steering, acceleration and braking to keep safe while driving.
The A7 comes with a built-in 3D video camera and smaller cameras that keep a watch on the environment and it uses navigation data for checking how the car is oriented.
The vehicle can drive on its own between zero and 70 miles per hour and asks the driver to take over urban environments to ensure its safety.