The carmaker has sought 1,292 acres at Industrial Model Township, Sohna, 25km from Gurugram.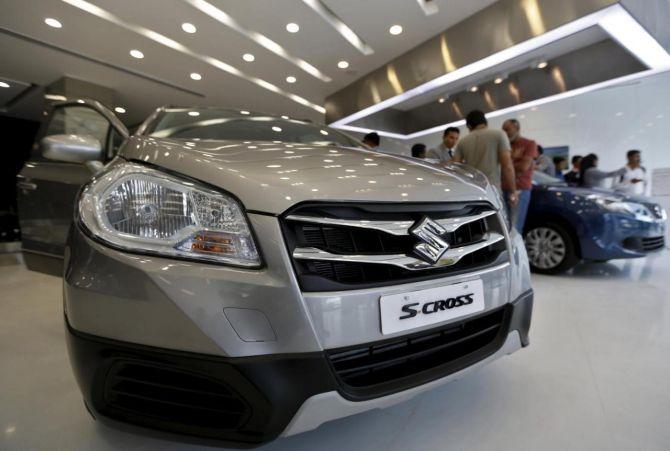 The relocation of Maruti Suzuki's plant in Gurugram to a less inhabited area is inevitable, company chairman R C Bhargava said.
The 35-year-old plant was the auto major's first manufacturing facility and has a capacity to make 700,000 cars every year.
Bhargava said the relocation had to be done in a phased manner.
"In the process of shifting, you cannot stop the production from this plant for six-twelve months," he said.
The plant accounts for over one-third of the company's total production capacity.
He said project managers would look at best ways to undertake relocation.
Besides Gurugram, the country's largest carmaker has another manufacturing unit at Manesar in Haryana, with a capacity of 800,000 units.
Its parent, Suzuki Motor Corp, has made investment in a Gujarat unit that sells cars to Maruti Suzuki for retail through the company showrooms.
More than 4,000 trucks enter and leave the company's two plants in Haryana every day.
The two plants receive raw materials and components from the 2,500 vendors in more than 3,400 trucks daily and send out 650 trailers loaded with cars every day.
That obviously means a lot of congestion and traffic hassles for the residents.
According to Bhargava, the company has to move from this plant to another location at some stage.
"What was once an isolated location has now become part of the city. The local authorities and residents want a resolution to the congestion.
"You cannot run such a big factory in the middle of a city. Hundreds of trucks and trailers move in and out of the plant every day," he said, recalling about the shifting of DCM factory from Delhi years ago.
Last week, it was reported that the carmaker has sought 1,292 acres at Industrial Model Township, Sohna, 25km from Gurugram.
Bhargava, however, said the size of land required for this exercise was not yet final. But it is going to be a large parcel.
"You need space for the component vendors. From our Gujarat experience we learnt that there should be facilities like residential areas for employees and hospitals and schools," he added.
The Gurugram plant has made a significant contribution to the company's performance and growth over the last 35 years.
It rolled out some of the country's iconic cars, including the Maruti 800 and Zen.
The relocation will also offer the company an opportunity to expand its capacity beyond 700,000 units.
Suzuki is drawing aggressive plans to sell five million vehicles in India by 2030 through Maruti in an attempt to remain the market leader with a 50 per cent share.
This will be almost a three-fold jump from its current sales volume.
The company will need to add capacities to meet its sales target and retain market share.
Suzuki has procured another land parcel in Gujarat, where it is expected to set up a greenfield unit.
Photograph: Amit Dave/Reuters