'The day I took charge, the PM told me you do the following -- stop imports, talk to all stakeholders and involve them to make mining more industry-friendly without affecting the environment.'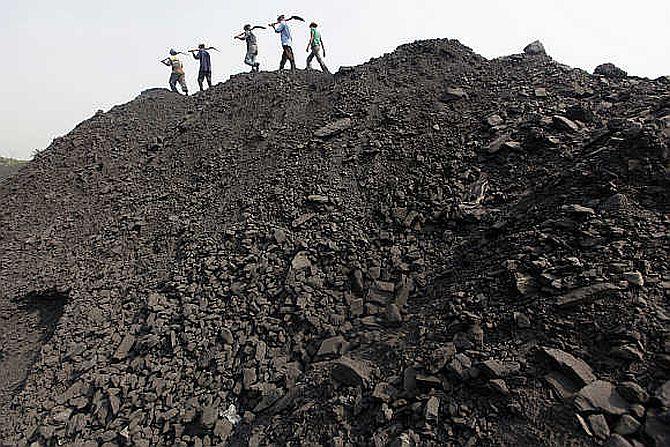 Days after the government eased the entry of domestic and foreign players in the coal mining sector, Union Minister for Coal, Mines and Parliamentary Affairs, Pralhad Joshi, bottom, said he wants an open market with no policy restrictions.
Joshi, in his first interview since taking charge, tells Shreya Jai that State-owned Coal India will remain the primary player in the mining space.
What was the motive behind opening up the coal sector now?
We thought this is the best time to do it (coal reforms).
Till 2015, it was a different era, and since then we have streamlined things without hampering demand.
After gaining experience of auctioning captive mines, we decided to remove all restrictions, including end-use of coal from these mines.
We have opened it under the direct route of FDI (Foreign Direct Investment).
There is no point in keeping such restrictions otherwise the FDI policy becomes useless.
Prime Minister Narendra (Damodardas) Modi felt now is the time to do it.
Having the fifth-largest coal resource in the world, we are importing 235 million tonnes. Of that, 100 to 135 million is substitutable.
What about forest and environment clearance?
We are bringing many changes without compromising on environment.
The policies are being made keeping environment clearance in mind.
We have requested the ministry concerned to have a look at it so that our natural resources are used in India only.
There was a time when you would go to the environment ministry and you had to do multiple things.
That has changed now. In some cases, we upload the mining plan on a public portal, Parivesh.
It is then available for all the ministries concerned to access.
All departments -- including the Central Mines Planning & Design Institute, which approves mine plan -- are linked there.
So, any successful bidder can directly apply there for clearances.
All central-level clearances are integrated.
These reforms are reducing corruption at the highest level.
In the past, there used to be an 'X-tax', which I don't wish to name.
Now you even don't have to go to any ministry.
Would states be able to join the Parivesh portal?
We are ready to open it for them.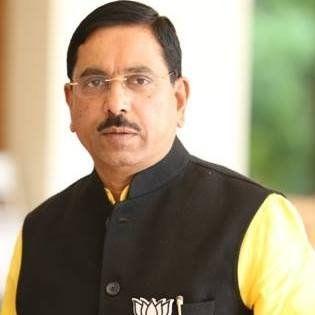 It will benefit the country and the state.
If the states stall mining, I am not losing anything.
Industry is losing, but the biggest loser is the state, which will miss on the revenue coming from these mines.
How much time, on an average, would it take to get forest and environment clearance under this new policy?
That I cannot say. That is the prerogative for the ministry concerned, especially the ministry of environment and forests.
Of the 20 clearances that a company needs after winning a mine, only nine are from the central government.
So, I want to appeal to the state governments to keep party politics and political rivalry aside.
They should not think that just because the PM has initiated this reform, they will not cooperate.
The Union of India will not get a penny from these coal and mineral mines.
Whatever revenue comes will go to the state governments.
I appeal to the state governments to expedite the clearances at their level, make it a single-window system, which is time-bound.
The minerals available in the country, including coal, should not be imported.
This is the advice I got from the PM.
I am new to this field. The day I took charge, he told me you do the following -- stop imports, talk to all stakeholders and involve them to make mining more industry-friendly without affecting the environment.
One should have a system that is transparent and simple -- that's the PM's vision.
From 'X tax' to no-human interference to advance clearance, we have progressed.
What is the estimated revenue expected from these mines?
In another four-five years, this prior approval will save eight-nine months for the companies.
Calculating the benefit is difficult at this time, but import of substitutable coal will almost stop.
What would be the revenue-sharing formula for these mines between companies and the state?
It will be different for partially explored and fully explored. The rules will be framed.
We will talk to the stakeholders and make it a win-win situation.
The coal sector is opening up at a time when all sectors are facing slowdown in demand and consumption. Will there be bidders for mines and buyers for so much coal?
Demand from the power sector this year was low because of the monsoon and more hydropower.
The PM has said demand will pick up, we are very confident about it as the government has taken many measures.
Even if we imagine there is a slowdown, we have to plan for the future. We have to be prepared.
There have been repeated concerns about coal shortfall, be it under the fuel supply agreement with Coal India or for stressed assets under the SHAKTI scheme. Your take?
There is a shortfall and that is why we have opened up the sector.
About the Shakti Policy, my predecessor Piyush Goyal has done well. It is a good policy.
But why are all these policies needed for the sake of coal supply?
I think there should not be any policy.
One should be able to source coal with ease and from various sources.
As far as the power sector is concerned, coal stock at power plants has been rising for three months and stands at 32 million tonnes now.
So there is no issue on supply side.
What are your plans to overhaul the coal supply system?
Coal India is already supplying to power and other industries.
But every industry should have access to coal in an open market.
If I have a mine, one should mine and sell, if possible.
Will you be changing the long-term fuel supply agreement under which Coal India supplies?
Commercial mining by private companies will take three-four years, so we will think about it.
But, Coal India would remain our prime supplier, even after these reforms may be in the ratio of 60:40.
We want to strengthen Coal India.
They should produce a minimum of 1 billion tonnes by 2023-2024.
We have allocated 16 blocks to them. We cannot depend on the private sector. But the private sector should meet the shortfall.
Did this decision face any resistance from Coal India workers unions?
There has been no such thing. We have always duly communicated to Coal India.
It already has mining capacity enough to operate for the coming 30, 40 years.
We are now giving them new blocks too.
How do you plan to improve the physical and financial situation of Coal India?
Coal India is the most economical miner in the world.
To make it more efficient as far as mining and economic activity is concerned,we will work out some strategy.
I want to see India producing 1,400 to 1,500 million tonnes by 2023-24.