'Our vision is to be a global consumer brand, so we are not much worried about the short-term. Downturn sometime is blessing. If you want to change few things, this is the right time,' says Vinod K Dasari.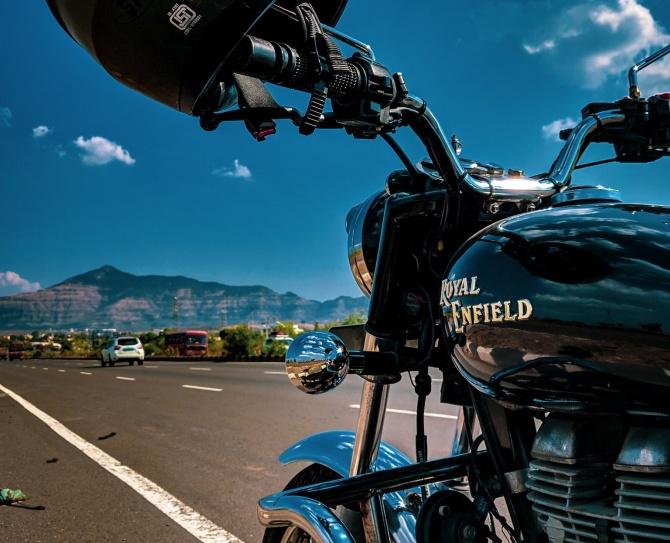 After over two decades-long stint in the B2B segment, including 14 years at Ashok Leyland, Vinod K Dasari has moved to the B2C sector by taking over as CEO of Royal Enfield.
Dasari speaks to T E Narasimhan about his strategy to drive Royal Enfield on four broad action points -- expanding product range, increasing geographical reach, aftermarket and leveraging digital platform -- to build a "global consumer brand from India". Edited excerpts:
How is the shift from commercial vehicle to motorcycle?
It's an exciting shift, going from B2B to B2C. And it's not just about the product, it's the story around the product and the brand. It's very exciting and great learning for me.
I am thoroughly enjoying it. The challenge of creating a global consumer brand from India -- this is what excited me the most.
You took over at a time when the two-wheeler industry is facing pressure. How are you dealing with it?
At RE (Royal Enfield), we take a long-term view. Our vision is to be a global consumer brand, so we are not much worried about the short-term.
Downturn sometime is blessing. If you want to change few things, this is the right time.
What are the changes you are making or which are the areas you are focussing?
RE has grown around 25 per cent year-on-year for the last 10 years, and that has been largely from one country with one product.
We are looking at how we can diversify to different countries and products. It requires newer way of thinking on how we can become a larger company while retaining the smaller company's culture, ethos, pride and spirit.
We are also focusing more on rural. We have opened 500 studio stores in the last six months and all are outside the cities.
Every studio sells around 12-13 vehicles per month and these are incremental sales. Bullet sales nearly doubled after opening up these studios.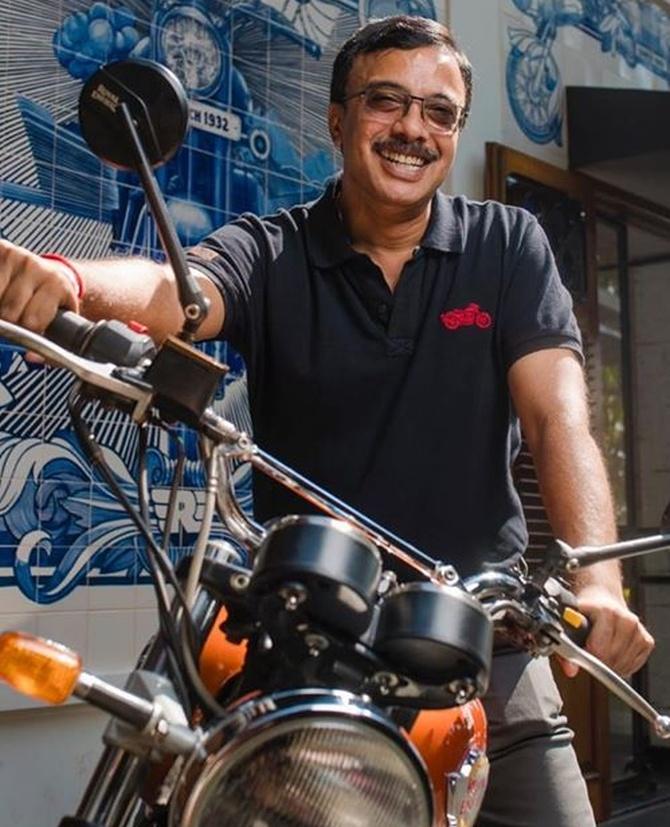 RE's domestic sales dropped nearly 16 per cent (Apr-Nov), where is the pressure and why?
Majority of our sales are 350cc and pressure is on this segment only (sale of above 350cc bikes grew 53 per cent).
When the sentiment is low, people will not invest in discretionary items. They will continue with old vehicle. Only when he thinks my job is secure and economy is improving, he will invest.
Most of our customers are people who are upgrading from 125-200cc bikes. Very few directly come and buy RE. Most of our source of growth comes from those upgrading from 125-200cc bikes.
There is some uncertainty right now, but there are also some green shoots.
People are just cautious, it's not a dead market. We have to give them more options. People are waiting for BSVI to come up to see what vehicles are coming up and at what price.
In the next 3-6 months, things should start to look up.
In you previous stint, you have used exports and aftermarket as channels to derisk core business. Do you think these channels can derisk RE?
It will derisk for sure, but we have not started exports as part of our derisking strategy. My job is to execute and accelerate the strategy.
25 per cent sales of benchmark companies come from non-motocycle segment. For RE, it is six per cent. It is a good opportunity for us.
We previously didn't have a chance to focus on how to increase sales because we were running a marathon and were unable to produce enough motorcycle. Now we have a chance to take a breath and fix things which we were left behind.
Today, over 90 per cent sales comes from India and that too from one or two models. In the long run, we want around 20-25 per cent from aftermarket and around 20-25 per cent should be from outside India. Domestic business will still be more than 50 per cent.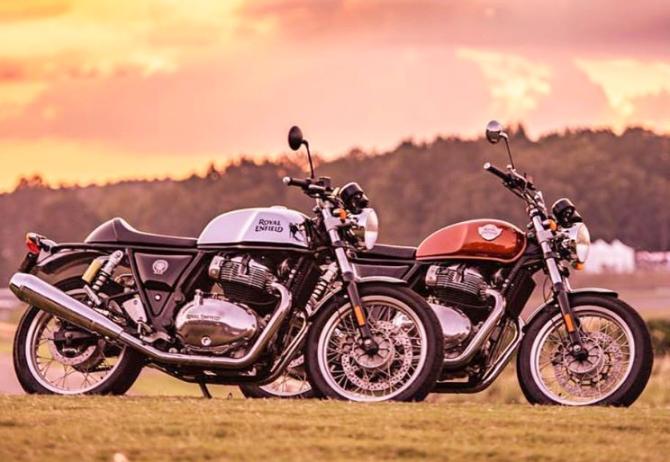 Customers are looking at models like subscription, leasing, rental and other forms. Will RE look at any of these?
Shared will come for sure. We will certainly participate even though I have a little disagreement with that because to me shared is a non-personality defining. RE is mostly about expression of somebody's personality.
Rentals are big opportunity. RE support them also.
How much volume RE would require to become a global company? Where are the gaps currently?
Size is just one criteria, besides that, we need to have certain presence across the world. Excellence in what we make.
Motorcycling is not just about the bike, it is about the biker. It is not about the product alone, it is about the experience also.
Today around 5-10 per cent of our business comes from outside India. But we are growing fast outside India and will continue to grow faster.
It's not that we are growing in the markets which are booming, we are gaining market share and we were the number one in UK, France etc. This means our products are global and of good quality.
Not many know that we have 900 touch points in India and 600 outside India. In many places its owned by RE and our exclusive stores.
We need to have broader product range, looking at one new product or variant every quarter and need to grow outside India, and we are doing that.
Will you look at manufacturing plants outside India?
Yes. But not big ones. May be CKD type of facilities, which would cost around $1-2 million (Thailand will be the first to have).
There are reports that RE is planning to withdraw Classic, Bullet and ThunderBird 500cc. Are they true?
We will continue to look at our product range and keep on upgrading. We are not getting away from the 350CC.
We have 650CC, whether we will have 500CC or not we will see. We will always have a 500CC, whether it will change in BSVI or not we will see.
Is RE ready for BSVI? How is the electric vehicle development happening?
We are fully ready for BSVI with better feel and experience.
As far as EV is concerned, company's UK team is working on it. Like everybody else, we are also working on EVs. Its in the early stages.
We are not going to be front runner, but we are not also going to ignore it.
Did the current slowdown impact your capex (announced Rs 700 crore for 2019-20)?
No, we have just completed our Vallam Phase-II expansion. The long-term capex is done. I don't think we will invest in a large factories.