'Once the trials are successful in India and the UK, we are certain that COVISHIELD will be one of the first vaccines to be introduced.'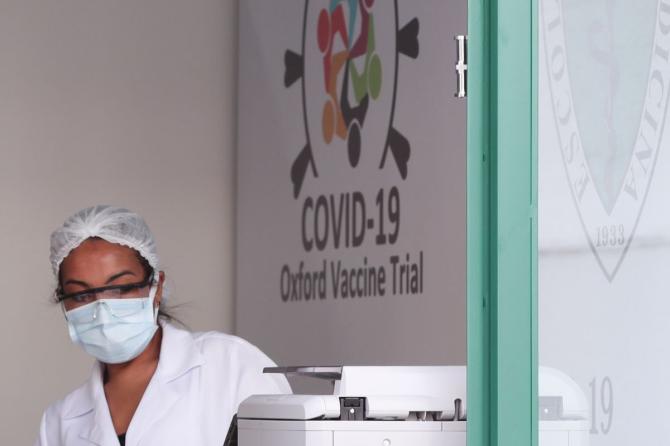 Pune's Serum Institute of India, the world's largest vaccine maker by volume, is placing its bets on the Oxford-AstraZeneca vaccine candidate AZD1222 with CEO Adar Poonawalla stating he would start manufacturing at personal risk.
In an e-mail interaction with Sohini Das, Poonawalla, below, says the company is investing $200 million in the vaccine facility and that he wants to keep the price at below Rs 1,000.
According to the results of the first two phases of trials published in Lancet, the Oxford-AstraZeneca vaccine candidate is safe and inducing an immune response. How optimistic are you?
I'm confident that the Oxford-AstraZeneca vaccine candidate will be immunogenic and effective for mass use.
Once the trials are successful in India and the UK, we are certain that COVISHIELD will be one of the first vaccines to be introduced.
You have indicated that you wish to start trials by August. Are all the approvals in place?
We seek to apply to the DCGI (Drug Controller General of India) for licensure trials.
With the government fast-tracking everything, we are hoping to get approvals in about two weeks.
Post that, we will begin phase-III human trials in India.
Can you share details about the trials, number of sites, protocols, etc?
Phase-III clinical trials are expected to commence around August.
We have studied the Phase-I trials in almost 1,000 patients, but in other countries it is usually done on 40 to 60 patients.
For the Phase-III trials, we plan to look at 5,000-10,000 patients, of whom 4,000 to 5,000 might be in India.
There are a number of trial sites in both Mumbai and Pune, since these cities have several hotspots, which will help us understand its efficacy.
COVID-19 antibodies are not lifelong, according to recent research. So, will one need to keep repeating the shots for this vaccine candidate?=
Most vaccines are administered in two to three doses, in order to prime with the first dose and then boost immunity with the second.
Similarly, I predict that the vaccines for COVID-19 will be administered in two doses.
Serum plans to make 3 million to 5 million doses per month, and slowly ramp up to 350 million to 400 million a year. What kind of investments have you already made and would further investments be required?
We have invested close to $200 million in the current phase of producing the Oxford-AstraZeneca vaccine.
Once the vaccine goes into the developmental phase, we will be able to elaborate more.
Will the production capacity of other vaccines be compromised as a result, to make way for the Oxford-AstraZeneca candidate?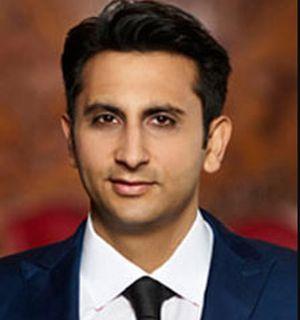 Keeping in mind the pandemic situation, we have dedicated two of our facilities to produce millions of doses for the COVID-19 vaccine, while withholding vast production of other products.
What is the response and interest from the government on this vaccine candidate so far?
We are working in tandem with the government and regulatory bodies for approvals. They are quite forthcoming.
How do you plan to price it?
It is too early to comment on the pricing. However initially we would like to keep it under Rs 1,000.
The government will be taking care of the distribution. We hope that people do not have to pay for the vaccine initially.
Will this be made a part of the National Immunisation Mission eventually?
As the situation will improve only with extensive penetration of the vaccine, I believe it will be a part of the immunisation programme in the initial phase.
What is the status update on the other vaccine candidates you are working on?
We have tied up with five candidates so far and are working on two of our own candidates. We hope to announce the availability of our own vaccines by the end of 2021.
As per our associations, we are to manufacture and distribute the Novavax candidate across GAVI nations.
The Codagenix vaccine is expected to progress soon and we have a global manufacturing and supply association with them.
We have also tied up with a company for an mRNA candidate and hope to announce that soon.
How soon will there be a repurposed BCG vaccine?
We are currently conducting Phase-III trials of the vaccine shots to improve the innate ability to fight the virus and reduce the severity of COVID-19.
This is a safe vaccine since it is given to new-born babies and we have been selling this in more than 100 countries for many decades.
Based on our trials, we will be certain on the efficacy and viability of the vaccine, after which we will initiate mass production.
Currently, we are conducting Phase-III trials of rBCG vaccine in more than 30 locations in India.