'Making a vaccine is no cakewalk where you decide one day, and come out with it in a few weeks's time.'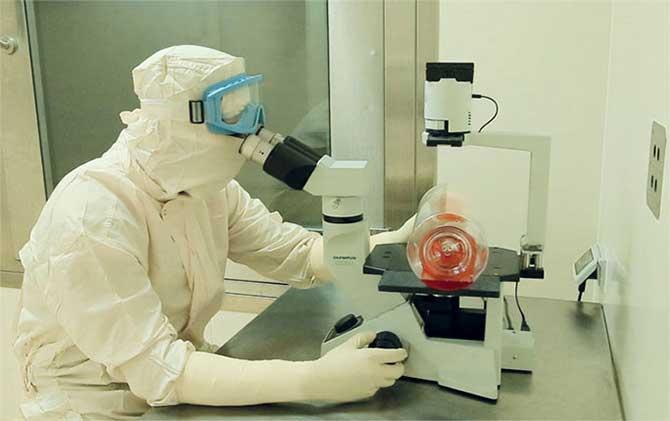 More than Bharat Biotech, the Indian company developing India's first indigenous COVID-19 vaccine, Covaxin, in collaboration with the Indian Council for Medical Research and the National Institute of Virology, it is a letter shot off by the ICMR director-general that is making news right now.
The letter written by the ICMR DG said, 'It is envisaged to launch the vaccine for public health use latest by 15th August 2020 after completion of all clinical trials.'
ICMR also asked the 12 institutes chosen for clinical trials to fast track them as it was considered one of the top priority projects being monitored at the top-most level of the government.
The ICMR DG letter went on to say, 'Kindly note non-compliance will be viewed very seriously. Therefore, you are advised to treat the project on highest priority and meet the given timelines without any lapse.'
Though ICMR later offered a feeble explanation that the letter was written to cut red tape, ordering the institutes to fast-track the clinical trial made headlines worldwide, and scientists within India and outside questioned such an order.
Dr Soumya Swaminathan, chief scientist at WHO, said a vaccine needs at least 8 to 9 months for clinical trials to conclude.
"We should not give false hope to people or the government saying that we will have a vaccine in one month's time or five months' time,"Dr Rakesh Mishra, director, Centre for Cellular and Molecular Biology, tells Rediff.com's Shobha Warrier. The first of a two-part interview:
Do you think the ICMR DG's letter has affected the credibility of Indian science?
You should not take the letter beyond its spirit. You should not give too much of importance. It was addressed to the hospitals to expedite the trial.
I agree that it is absolutely absurd to say that in five weeks' time, the vaccine should be delivered for which the trial has not even started. There is no explanation why ICMR did it.&
One thing is, it is just not possible.
But I don't agree that this undermines the credibility of Indian science because many of us immediately gave statements, and the Science Academy also responded in no time.
This was a mistake by ICMR, which I assume they did to put pressure on the internal system, so that people took the trial seriously.
At a critical time like this, do you need to put pressure?
By pressure, I mean perhaps at ICMR, they feel that those involved may delay the process. I agree that there are many ways to put pressure on those doing the work, but writing a letter to fast-track the trial is unprofessional.
The fact is, you can't do something which requires X number of days in half X number of days.
Now they have corrected what they have done, and said that there would not be any short cuts.
It would take not five weeks to develop a vaccine; normally it takes five years. Yes, it will be wonderful if we can come out with a vaccine in five months!
The strong reaction from the Indian Academy of Sciences was that a vaccine by August 15 was 'unfeasible and unrealistic'.
Yes. Even before that reaction itself, many of us scientists have said that such a deadline is not possible, and it cannot be done.
Have you seen such an accelerated development pathway for any vaccine anywhere in the world?
There are certain things you cannot do beyond a time limit. It takes 2-3 weeks' time to know if there is a response to a vaccine or not. That is because that is how our immune system works.
The Stage 1 trial is to see whether the vaccine is harmful or not, that is, whether it is safe. You can call it a safety trial. You cannot say whether it is safe or not in 2 or 3 days' time.
You have to wait for a certain number of days for the body to react. So, you wait for the stipulated time, look at the reaction, collect the data, analyse it and then go to the agency with the result.
If you see that those who took the vaccine are safe, you can move to Stage 2.
In Stage 2 also, you have to go through the same exercise, and wait for 2-3 weeks to see whether there is any immune response or not.
If you find anti-bodies against the virus in the body to neutralise the virus, you have to check it.
It will take at least three months for these two stages to be completed no matter how much you accelerate it.
Do you test on the same group of people in stage 1 and stage 2?
No. You choose different sets of people.
The first phase is to check safety, and the second phase is to find out the efficacy and safety together.
You test on a smaller number of people in phase 1 and 2.
Then, you go to stage 3 which is the major trial, in the sense that the number of people involved will be quite large.
You need thousands of people so that you can find out how the vaccine behaves in different sets of people.
Having anti-bodies alone doesn't mean you have protection; you have to wait for a certain period to see how the body reacts to the virus.
It will take 6 to 8 months to find out whether the vaccine gives protection to people against the virus. That is, if everything works in a textbook fashion.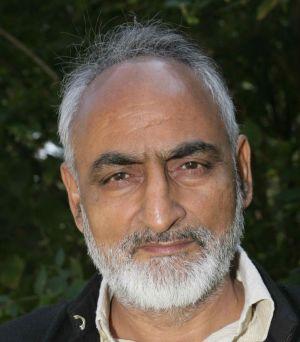 There is another point here. We are going ahead with the trials assuming what we have is the vaccine.
There is also a chance that what you have is not the vaccine. Then, you have to go back to the drawing board again.
You have to remember that so far, there has been no success in developing a good vaccine against coronaviruses.
That's why there are hundreds of trials going on at different stages in different parts of the world.
People are trying many different methods because there is no guarantee that what you have is the vaccine.
We have to be open about the success or the failure of the vaccine part. But we have to try.
It is very important that we should not give false hope to people or the government saying that we will have a vaccine in one month's time or five months's time.
If we give hope, they will make plans and policies based on that assumption.
It means vaccine trials cannot have deadlines at all...
Yes. You can have an internal deadline for the procedure. But you cannot tell people that there will be a vaccine after a certain period because there may not be a vaccine for years to come.
So, we have to first prepare ourselves on how to deal with the pandemic.
If we move ahead thinking that there will be vaccine after six months, and if there is no vaccine?
Then you have lost the opportunity of other methods of controlling the virus.
What I mean is, you should not depend on something that doesn't exist.
At present, it is a dream of everyone to have a vaccine against COVID-19. We all want our dreams to be a reality.
But the fact is, you cannot give false hope to people.
In which phase will you come to know that the vaccine will work or not?
Every stage is an elimination stage, so every stage is important.
For example, you take the safety aspect of the vaccine.
You give the vaccine in phase 1 and people react to it and show unusual symptoms means, it is unsafe.
The moment something fails, you drop it at that stage itself.
There are over 100 trials going on all over the world. Some may pass stage 1, some may pass stage 2 and very few will pass stage 3.
There is an elimination in each stage. We will generally come to know, at first indication, whether a vaccine candidate is safe in 3-4 weeks's time.
You mean in the first stage, you will know whether it is safe or not, and in the second stage, you will know how much antibodies each person is producing?
Yes. Only then you will figure out how much dose to give, how many times, etc.
It takes several months to figure this out.
In fact, even after approvals, vaccines are studied over many more years. Some vaccines work in certain ethnic groups and will not work in some other communities.
There are many permutations and combinations behind a vaccine working successfully.
See, we have no vaccine against many diseases even today.
We have no vaccine against HIV/AIDS, we have no vaccine against malaria, we have to worry about common flu every year.
So, making a vaccine is no cakewalk where you decide one day, and come out with it in a few weeks's time. You have to meet many criteria.
Having said that, this is the biggest effort the world has ever done against a particular pathogen in a concerted manner, in such a scale. That means we can hope for the better chance.
Even against HIV/AIDS?
That was not a pandemic. It did not spread like this. The world did not shut down because of the HIV virus. But today countries are frozen because of this virus.
Never has the entire world worked on one research problem in such a coordinated manner at multiple locations.
It is a huge effort and also there is an improved understanding, improved technology and new approaches for the vaccine.
So, there is a good chance that we will have a vaccine sooner or later. But not before some time next year. That's the best bet.