'China can't stop any company from relocating to India.'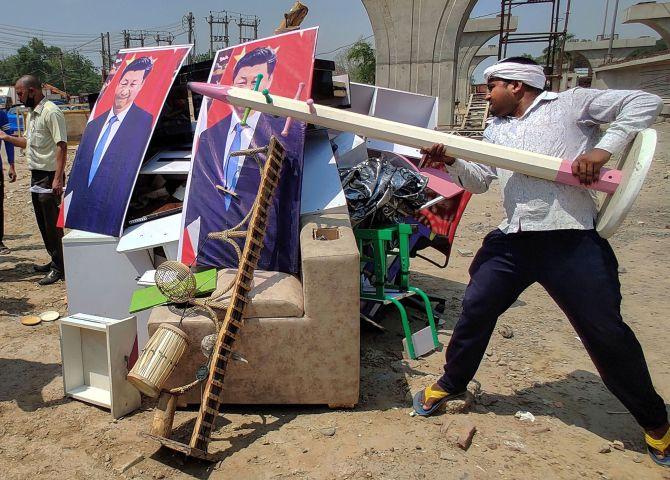 "Nobody trusts China," Swadeshi Jagran Manch Co-Convenor Dr Ashwani Mahajan tells Shobha Warrier/Rediff.com in the concluding segment of the interview:
Is China irritated with India because of what is happening on the business front?
See, you can't stop companies from relocating. It is a company's business decision. If they see that it is good for their business if they relocate to India, you can't do anything about it.
On the other hand, Apple doesn't want to relocate as they see good business opportunities in China. It is a business decision of each company. And companies will make decisions, whether to come to India or whether to stay in China, based on their business interests.
China can't stop any company from relocating to India. 1,000-odd companies have already applied to shift base to India.
Here I want to make a cautionary note. These multinational companies take away huge royalty amounts from India.
As per the information provided to me by the commerce ministry, around $20 billion go out of the country every year under the name, royalty.
Many people were surprised when I said we had no problem with multinational companies relocating to India.
Then I said, we had three conditions. And these conditions are nothing new, they are there in other countries too.
The conditions are: They should not look for the local market, instead should produce in India for exports.
You know, 55% of the exports from China come from foreign companies, and not Chinese companies.
Second condition, they must use domestic content.
Like in the case of automobile production, all components should be sourced from India.
We should have the same condition for companies relocating from China. This will help improve the ecosystem in India.
Our small scale and medium scale industries can prosper by producing the components for them.
Third is, we should put a cap on royalty.
In fact, the government is already thinking about it, and very soon you will hear about a cap on royalty.
The cap was removed in 2009 and from then on, the royalty going out of India is going up in leaps and bounds.
I will give you an example. When you purchase a Rs 10 lakh Maruti car, Rs 54,000 go to Japan as royalty.
The Swadeshi Jagran Manch has asked actors, celebrities and sportspersons not to endorse Chinese products.
Nothing is above the nation. Like I said earlier, business and war cannot go together.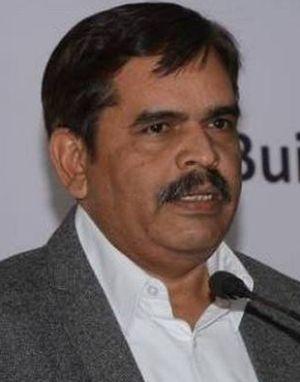 See, you are a celebrity not on your own. A person is a celebrity because people like him. So, you should not make use of your celebrity status to promote your enemy's products.
Is it a request? Or, if they do not obey, will they be targeted?
Wherever I have said this, I have said, with folded hands, I am requesting you...
So, there is no pressure on them...
It is a request, but I know that all Indians are patriotic. These people will understand the implications of what they are doing. Obviously, that will help.
If even one person purchases a mobile phone influenced by a celebrity, it will be the nation's loss.
I am sure celebrities will rise to the occasion.
Is it not scary that India is surrounded by unfriendly neighbours and China wields a lot of influence on all of them?
On one side, China is doing it deliberately by instigating Nepal which has a Communist regime now. Pakistan has always been unfriendly with us.
Now, Sri Lanka has understood the way China has grabbed their port, and they are annoyed with China.
The Nepalese people are not only our friends, but they are part of India.
Part of India?
When I say part of India, I mean we never had any borders with Nepal. They come and go without any passport and there is not even an exchange of any documents. That shows Nepal is like a part of India.
What is happening right now is because of the influence of China on the present Communist regime.
I know the people of Nepal are not with the present government.
We should not forget that China is instigating all our neighbours when it has border disputes with all its neighbouring countries. All of them fear about China grabbing their land.
China is a bigger problem, and nobody trusts China.