'NDB plans to issue $300-500 mn worth masala bonds in rupee.'
'To aim for 7.1 per cent growth (in 2016-17) in spite of having gone through demonetisation is something one should compliment the government for.'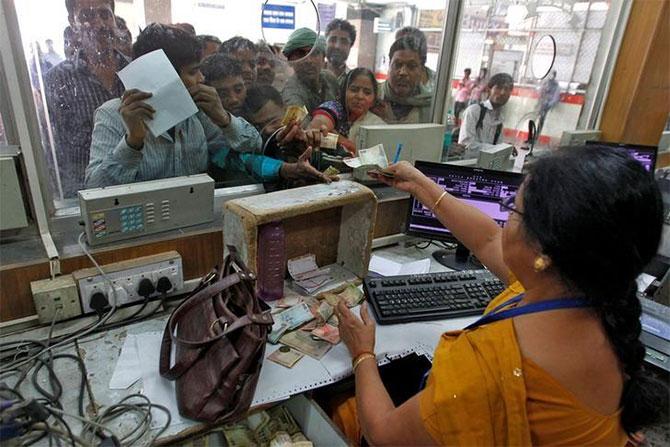 Ahead of the New Development Bank's annual meeting in New Delhi, the multilateral institute's president, K V Kamath, bottom, left, says it plans to issue $300-500 million worth of 'masala bonds' by August. A talk with Arup Roychoudhury on its priorities for the year ahead and some policy issues. Excerpts:
What is the New Development Bank's plan for the year and which sectors in India will it focus on?
Last year, we did $1.5 billion of lending. This year, we plan to lend $2.5-$3 bn. We raised money last year through renminbi bonds worth roughly $450 million. So, we have got our feet wet and got cracking.
This year, we will also look at issuing masala bonds (issued abroad but denominated in rupees) worth $300-500 mn. That will happen by July-August, once we have these rated by international rating agencies.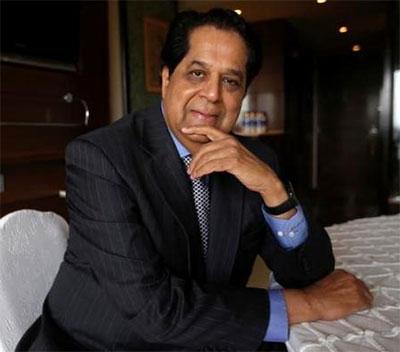 Our focus is on sustainable infrastructure. Within that, we have prioritised 'green' projects. Other areas we are focusing on include water projects and roads.
Areas which will open up are various sectors within urban rejuvenation -- waste management, water within the urban space, smart cities.
So, NDB is looking forward to working with the government in smart city projects.
What is your view of the economic changes carried out by the Modi government so far and what should be the focus ahead?
I would think the government has done very well in keeping the growth momentum where it has been, given the constraints it faced.
To aim for 7.1 per cent growth (in 2016-17) in spite of having gone through demonetisation is something one should compliment the government for.
The impact of demonetisation has been spoken about; so, I will not elaborate further on that.
In terms of GST (the coming goods and services tax), it will certainly have a significant impact in the coming year. With multiple rates, it becomes slightly more complicated than what was envisaged earlier. But, clearly, there is rationalisation compared with the existing system in terms of ease of doing business.
As far as the reforms process is concerned, for me the biggest challenge the government has to now deal with is to revive infrastructure. So far, it has picked up the slack here through higher public spending. Now, the private sector also needs to push. That process will get accelerated.
That is connected to the issue of non-performing assets. What more needs to be done on that front? Would you support the proposal of a state-backed 'bad (loans) bank'?
Typically, the most difficult part is identifying the problem. In India's case, the problem has been identified. We know what is the amount of toxic assets in the banking system. We know the recapitalisation the banks need.
The troubled assets have two solutions. Either you deal with these within the banks or take these out to a bad bank.
In a bank, the problem arises when the asset is not provided for; there is enormous pain when you take it out. But, here, the asset is provided for. The provisioning has been done. You then need to start putting it into use and earning productive returns.
If you take it out in an asset reconstruction company or a bad bank, then you need money to take that asset out. I am not so sure that funding is available for a structure which can take these assets out. So, funding becomes a concern.
The fact is, we are running out of time. The urgency has been expressed by the finance minister and an urgent solution is needed. Creating funding for an external agency like a new bad bank...it is probably a little late for these things.
There are concerns in India about the 'one belt, one road' corridor China has been working on. Does a situation arise where the NDB is helping fund a project for a BRICS member which another BRICS member might be uncomfortable with?
We have a focus on projects in our member-countries. Within that context, we will participate in projects which have value. We will have to look at all projects in that context. I don't see a complication in this at all. One belt, one road is not one project. It is a series of projects in various areas, running across Asia in various tracks.
Photograph: Jitendra Prakash/Reuters