Has the advent of technology made it easier, or more difficult, for brands to communicate with you and your valentine? asks ad guru Sandeep Goyal.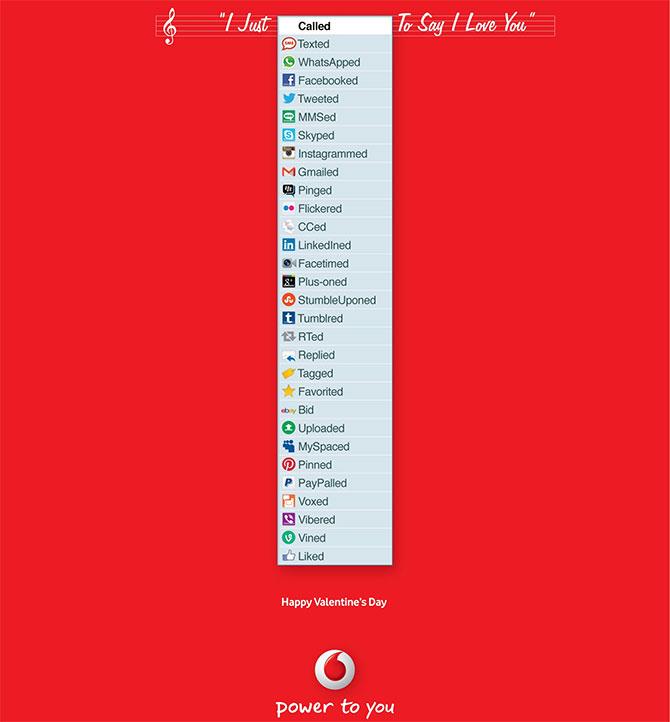 A few years ago Vodafone ran a Valentine's Day ad that became unbelievably popular all over the world.
The brand just took the Stevie Wonder song, I just called to say I love you and put many more options to 'called' in the menu... Texted, Whatsapped, Facebooked, Tweeted, MMSed, Skyped, Instagrammed, Gmailed, Pinged, Flickered, CCed, Linkedlined, Facetimed, Plus-oned, StumbleUponed, Tumblred, RTed, Replied, Tagged, Favorited, Bid, Uploaded, MySpaced, Pinned, PayPalled, Voxed, Vibered, Vined, Liked...
If the ad had been released today, we could well have added Tiktoked, Telegramed, Signaled, WickrMed, Toxed, WeChated, Lined, Hiked, Snapchated,... that's over three dozen ways of just 'calling' to say 'I Love You'.
And we are not even talking of smoke signals, carrier pigeons, a-message-in-a-bottle, the old fangled telegram, the pony express or balloon mail, or even good ole snail mail, that may have been used by our fathers and forefathers to convey love.
So has the advent of technology made it easier, or more difficult, for brands to communicate with you and your valentine?
Brands today not only have to grapple with creating breakthrough content and communication that will arrest attention and engage consumers, but also need to figure out fairly accurately and precisely where the target consumers would best be interfaced, influenced and enticed.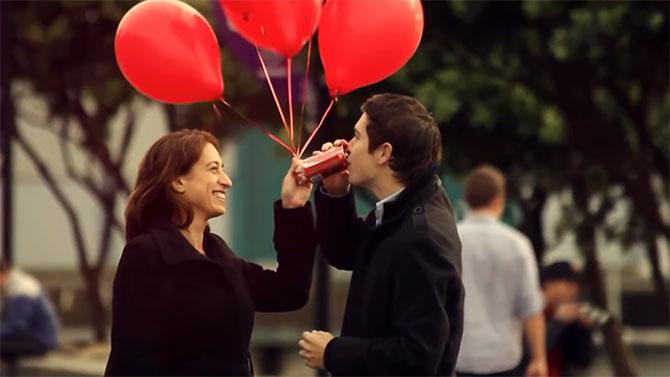 Coca Cola's 'Happiness is in the Air' commercial debuted during the February 14, 2013, episode of American Idol.
That romantic commercial could make Cupid sing with joy!
It had bouquets of red balloons drift down to a busy cityscape below in Wellington, New Zealand, on Valentine's Day, bringing with them cans of Coca-Cola for unsuspecting couples to share.
The commercial was an instant hit.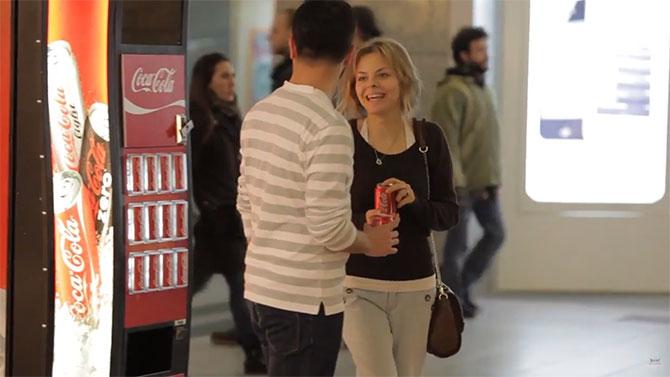 'Happiness in the Air' actually followed Love Machine, a viral film Coca-Cola Turkey created for Valentine's Day 2012.
A vending machine customised with a hidden camera dispensed free Coca-Cola to couples who could prove their love through a hug or kiss in a busy Istanbul shopping mall.
Again, a super hit.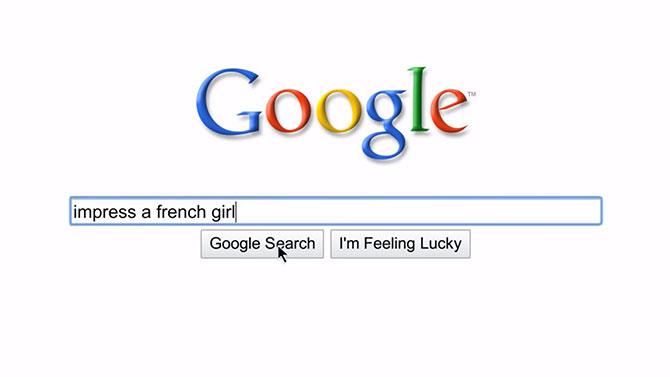 Another famous Valentine's ad is Parisian Love by Google Stories that used the Google Search bar to tell a helluva cute story.
Someone somewhere starts to query Study Abroad Paris France, then goes on to check Cafes near the Louvre, then asks Google to Translate tu es tres mignon, further asks for advice on how to Impress a French girl.
The query extends to Chocolate shops Paris France, then struggles with questions like What are Truffles?
and Who is Truffaut?
Information is then sought on Long distance relationship advice and Jobs in Paris.
Then booking info on flight AA120.
The query transitions to Churches in Paris and then happily to How to assemble a crib...
The ad became a mega hit.
India's Valentine experience has been kind of mixed.
This year, Tinder, the dating app, has already taken to social media to invite users to play a 'game'.
The brand put out a tweet, asking users to let their predictive text keyboard decide what their Valentine's Day plans will be.
The genesis of this promotion perhaps goes back to Gizmodo's Brian Moylan who set out to see just how good his iPhone's new predictive text, called QuickText, really was at knowing what's in his heart.
Moylan only used the sentence generating software, which gives you three-word options to start a sentence: The, I, and I'm.
He set about using that feature to talk to his Tinder matches as best as he could.
As it turned out, even though predictive text isn't usually coherent, to some it does seem poetic and poignant in an existential sort of way! Moylan really got some amazing results.
Let us see how the Tinder India promotion turns out.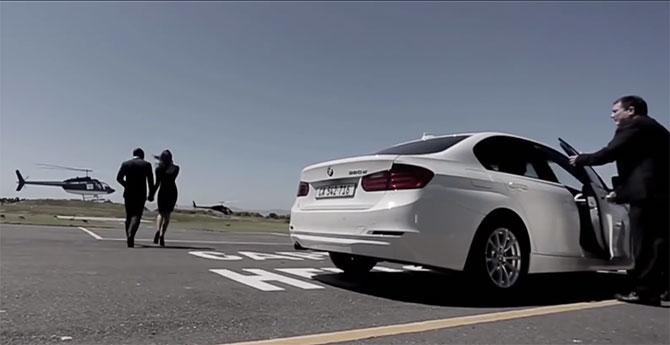 One of the nicest promotions on Valentine's in recent times has been the #UberChopper offer in Delhi, 3-4 years ago.
For Rs 5,000 paid through the PayTMWallet you would get an aerial ride on a EuroCopter, door-to-door UberBlack transport, and a poolside meal!
The offer went massively viral on social media with much outpouring of genuine affection for the brand.
One doesn't really know how many customers actually finally got to do the aerial trip over Delhi, but the offer itself did wonders for Uber.
Valentine's is getting bigger and bigger in India.
But it is still nowhere close to the $20 billion industry it is in the United States.
Indian brands are getting increasingly inventive, and innovative, both with offers and communication, but most tend to get lost with lots of red colour ads, smiling hearts, selfies and small-time offers.
If brands really want to maximise the Valentine's window, they need to think big... some years ago, Pizza Hut actually had a $10,010 engagement package that included everything from fireworks, a limo, a red ruby ring, a photographer... and a $10 pizza dinner box!
Beat that.