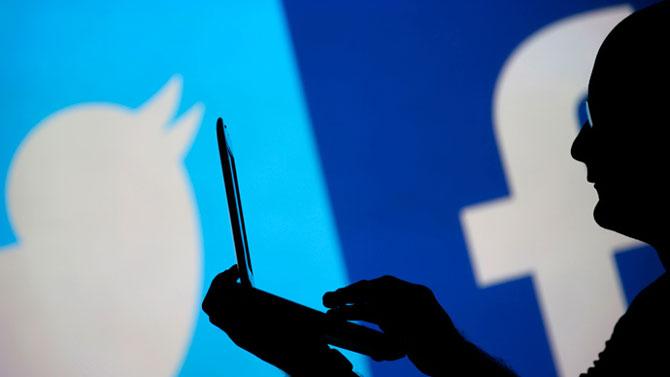 In the good old days, copywriters used to struggle to sculpt baselines and write ad slogans. The hashtag has replaced all that, notes Sandeep Goyal
If I were writing this yearend review 10 years ago, it would surely have focused on creative campaigns, big ideas and mind blowing ad films.
To be honest, if I look back at 2015, I hardly recall a great ad in print or on TV.
The only campaign that did bring a smile to my face was the one featuring Khali, the WWE wrestler, for Ambuja cement.
And that is not counting the quintessential Amul campaign that continued to produce some superb nuggets. Rest of almost everything was prosaic, and predictable.
2015 was characterised by some interesting events and trends.
But in my mind what stood out was the new found love for the hashtag.
This was not confined just to social media or twitter. But # became the new cool in all advertising.
In the good old days, copywriters used to struggle to sculpt baselines and write ad slogans. The hashtag has replaced all that. #OpenHappiness (Coke), #aurdikhao (Amazon), #makeitcount (Nike), #RealStrength (Dove Men), #youdrive (Mercedes-Benz), #makeitplatinum (Bud Light), #ProgressIs (Audi) all depended on the new found hashtag to communicate both brand essence, and brand promise.
But the most interesting, and cutting example of hashtag usage was without doubt #Appwapsi.
I was quite impressed by social media's non-violent act of pro-active protest, #Appwapsi, last month . . . over 700,000 customers uninstalled the Snapdeal app and a lakh plus downgraded Snapdeal's rating from five points to just one (the lowest), all in less than 24 hours in response to Aamir Khan's views on intolerance voiced at the Ramnath Goenka lecture.
Hashtag #Notosnapdeal was also active, as were others of similar ilk.
But #Appwapsi had a flavour which was uniquely Indian. It redefined the contours of my traditional understanding of non-violent resistance, commonly defined as the practice of achieving goals such as social change through symbolic protests -- civil disobedience, economic or political non-cooperation, or even satyagraha.
For the first time we were really seeing civil resistance as consumer resistance, a brand boycott expressed forcefully and emphatically. For the first time, with #Appwapsi, it was not just noise and criticism, like during the net-neutrality furore, it was action. Delete. Dump. Downgrade. Dissent. Destroy.
The hashtag, in short, has become mainstream. And active. And lethal, when in use, beyond just an advertising mandatory.
To me, this has been the biggest trend of 2015.
#maggireturns is the other big story of 2015.
The story of a mighty brand that had a mighty fall and is now hoping for a meaningful return.
The demolition of Maggi, and for a time its sad demise, raised a million questions.
Both ethical and those of endearment. Maggi has been one of India's most loved brands for three decades or more.
The entire contamination controversy dealt a death blow to Maggi.
But to me, it was less about what was right or what was wrong, but more about how poorly Nestle handled its PR, and its communication.
Airtel too got caught on the wrong side of public opinion on the net neutrality issue.
And Volkswagen was in the centre of the emissions mess. All big brands, who came off in poor light in the face of a crisis.

Back to #Appwapsi. And to Maggi.
In both cases, the endorsees of the brands were engulfed (or were the trigger for) in equal controversy.
While Aamir Khan (I think deservedly) got more than his share of brick bats, Madhuri Dixit Nene did not escape the heat on Maggi being nutritious or good for kids.
The one big learning for brands in 2015 was surely to seek better legal help in drafting contracts to cover contingent liabilities.

One interesting trend of 2015 was the emergence of new big advertisers from the e-world.
While one has gotten used to full page or double page newspaper jackets for Big Billion sales by Flipkart, Amazon and Snapdeal, it was PayTM as the title sponsor of the recent South African cricket series, the buying of an IPL team by Intex and the title sponsorship of the IPL by Vivo that announced the emergence of the new bulls of advertising.
This review would of course be incomplete without a mention of the Rs 125-crore (Rs 1.25-billion) campaign of housing.com that adorned every single billboard across every town and city.
That the client is headed to a fade out, despite such a mega spend, is another story.
The one big happening of 2015 that cannot go unnoticed is finally the introduction of BARC, and the death of TAM.
Whether BARC will provide a more wholesome sample of TV homes, or will for the first time, report viewership of rural audiences is not the moot question. BARC is about maturing, and unification, of the TV industry.
Hence, a major step forward.
2015: a year of #newbeginnings, #maturinginstitutions.
Sandeep Goyal is an advertising veteran, is Chairman, Mogae Media. He is former Chairman of Dentsu India and ex-Group CEO of Zee Telefilms