It is more than certain that coal supply is a major constraint on power production; and power is a major constraint on industrial growth.

The decision by the Cabinet Committee on Economic Affairs to, "in principle", approve the price pooling of imported and domestic coal to be supplied to power plants may be described as a temporary step, but is nonetheless one in a dangerous direction. The details are yet to be worked out - they need to be "fitted to the principles" according to one report - but the choice now, essentially, is between a bad outcome and a terrible outcome.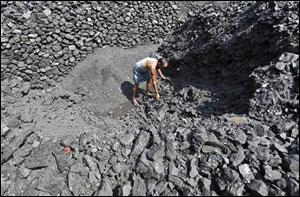 The terrible outcome, one that would further dent India's credibility as a state able to enforce contracts, is if those who had set up power plants that depended on a particular price of imported coal are in essence handed a bailout by the government. It is worth remembering that about 15 per cent of India's coal requirement is currently met through imports.
In recent times, major coal suppliers - particularly Australia, Indonesia and Mozambique - have in various different ways increased sovereign taxes on mining, meaning that the price of coal available to those plants dependent on such sources has increased beyond what the power plants' promoters originally expected.
Having failed to factor in sovereign risk - a surprising error for Indian companies, surely - it cannot, surely, be anyone's case that these plants' owners should not pay a penalty. Of course, the capital investment cannot be lost to the country; but at the very least, those responsible for making the bad call on coal prices should not get a bailout. That's how the market works. If, instead, their error is subsidised, then it would be an outcome that's arbitrary, unjust, inefficient, and a dangerous precedent.
The best-case scenario is a little better. This is that only those private producers will benefit who, along the coast, were assured a supply of coal from Coal India by the state government concerned. Coal India has been unable to provide them with domestic coal at the approximate price of Rs 4,500 a tonne, and so it would have to be supplemented with imported coal, approximately Rs 1,500 a tonne more.
However, with price pooling, any increase in price would have to be proportionately shared by power plants with long-term pacts with Coal India, as well as those who are set up close to Coal India pit heads for efficiency. Unsurprisingly, states like West Bengal and Odisha have objected; they and their state electricity boards will be forced to bear an unfair burden. Meanwhile those power producers who have international coal assets would be able to sell coal from those mines abroad elsewhere and reap market price-linked benefits, while benefiting from pooling at home in India.
It is more than certain that coal supply is a major constraint on power production; and power is a major constraint on industrial growth. But the answer is more of the market, not less. Nor is it necessary to give in to private producers, one way or the other. The answer is, instead, to ensure that Coal India's monopoly is broken up, so that coal production becomes more efficient; and to aid India's transition away from its over-dependence on coal-based power plants to other forms of energy, including hydroelectric, solar and nuclear power.