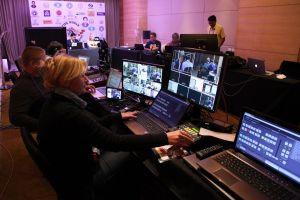 The World Championship battle between Viswanathan Anand and Magnus Carlsen, where the youngster was crowned new champion, has witnessed computers pushing the game of chess to new heights, according to a report. According to AllthingsD.com, Carlsen's winning score of three wins and seven draws will cement his place among the game's all-time greats.
- Carlsen beats Anand for World chess crown after Game 10 is drawn
However, his success also illustrates a paradoxical development, that chess-playing computers, far from revealing the limits of human ability, have actually pushed it to new heights, the report said.
The last chess match to get as much publicity as Carlsen's triumph was the 1997 contest between then-champion Garry Kasparov and International Business Machines Corp.'s Deep Blue computer in New York City, the report added. Some observers saw that battle as a historic test for human intelligence, the report further said.
Photograph: FIDE World Chess Championship