Former welterweight champion Emile Griffith, best known for the brutal 1962 world title fight that claimed the life of bitter rival Benny Paret, died Tuesday. He was 75.
According to AFP, Griffith, who suffered from dementia, died at a care facility in New York, the International Boxing Hall of Fame confirmed in a statement.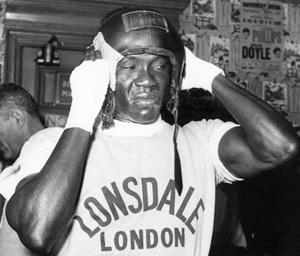 "Emile Griffith was a gifted athlete and a truly great boxer," Hall of Fame Executive Director Edward Brophy said.
"Outside of the ring, he was as great a gentleman as he was a fighter. The Hall of Fame joins the boxing world in mourning his passing."
Griffith`s infamous rivalry with the Cuban-born Paret ended in a fatal third meeting between the two boxers at Madison Square Garden on March 24, 1962 for the welterweight title.
According to a 2005 documentary, Paret had allegedly enraged Griffith prior to the bout by taunting him in Spanish with the deeply offensive homophobic slur "maricon" (faggot).
Griffith, who married dancer Mercedes Donastrog in 1971 but later admitted to being bisexual, claimed victory over Paret with a savage 12th-round assault.
While Griffith would later go on to win several other titles before retiring in 1977, many boxing fans said he was never the same after the fateful bout with Paret.
In 1992, he was hospitalized for four months after being attacked as he left a gay bar in New York. The motive for the attack was never established.
Griffith was ambiguous about his sexuality throughout his life, and he told Sports Illustrated in 2005 he was bisexual.
Image: Welterweight World champion Emile Griffith fits on his protective headgear at London's Thomas a Beckett gymnasium during training on September 29, 1965.
Photograph: Central Press/Getty Images