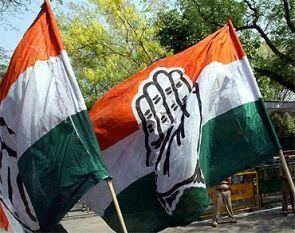 Union Minister of State for Health and Family Welfare A H Khan Chowdhury was allegedly attacked during a Congress rally at Kaliachak in West Bengal's Malda district on Tuesday.
Congress sources claimed bullets were fired and bombs hurled by alleged Trinamool Congress workers at the rally which was held at Jadupur area and participated by Khan Chowdhury in support of its zilla parishad candidate for the ongoing panchayat polls.
However, there was no casualty and none was injured in the attack and Khan Chowdhury was whisked away from the spot by his security personnel, the sources said.
A complaint was later filed with the police at Kaliachak.
When contacted District Magistrate G Kiran Kumar said miscreants burst fire crackers near the site of a party meeting at Narayanpur which was scheduled to be addressed by Khan Chowdhury.
None was injured in the incident, he said.
Neither the Superintendent of Police nor TMC could be contacted.
At Jadupur, where the alleged took place, total 26 gram panchayat and panchayat samiti seats have been already won unopposed by TMC.
Trinamool Congress leader and Tourist minister Krishnendu Naryanan Chowdhury dubbed the attack on the central minister as baseless and said that he would resign from his ministry if the allegations were proved true.
"There was no attack on him and neither was there any firing or bombs thrown targeting him. I will resign my ministry if the allegation is proved true, otherwise he must resign," Narayan Chowdhury said.
Claiming that the allegation was being made as the Congress was losing its grip in the area, he also said that the TMC would withdraw its candidates in the area if the charges were proved.
Stating that Khan Chowdhury was being escorted by the police, he said that he would have rushed to the spot if the incident had taken place.
"It is camouflage. In fact it is the Congress which in collusion with the CPI(M) is trying to create a reign of terror in the area," he alleged.
Another minister, Sabitri Mitra, from Malda district also claimed that the allegations were baseless.