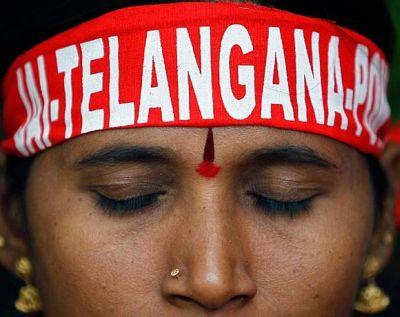 The Congress-led United Progressive Alliance government is ready to make all the amendments suggested by the Bharatiya Janata Party on the Telangana bill barring one.
The government is not ready to announce the capital of Seema-Andhra yet as it feels that more deliberations are required and it cannot be decided by the Parliament alone.
Even as the Group of Ministers cleared the draft bill to be placed before Parliament on February 6, Andhra Pradesh Chief Minister Kiran Kumar Reddy expressed hope that the same would not go through.
Speaking to the media he was careful with his words about quitting his post. He said he is ready to quit the CM's post, but also added immediately, "Let us see what will happen".
However, Kiran Reddy will have to watch the battle play out in Delhi in the next few days. He seemed hopeful that the BJP will oppose the bill in Parliament. But all the conditions laid down by the BJP are acceptable to the Congress barring the one concerning a new capital for Seema-Andhra.
The BJP's clauses are:


A ten year tax holiday to lure industrialists
Upgrade the Vijayawada, Visakhapatnam and Tirupati airports to international airports
Declare capital of Seema-Andhra in the bill
Comprehensive plan suggesting safety of Seema-Andhra people living in Telangana.
Set up steel plants in Rayalseema
Government employees should be given the option on their posting post-bifurcation
Special package for backward places in Seema-Andhra
Clarity on revenue sharing of Hyderabad
200 TMC feet of water from inter-river basin transfer to Rayalaseema.
Statutory provision for protection of all ongoing irrigation projects in all three regions.
Institutes and infrastructure projects to be established in Seema-Andhra.
Image: A Telangana supporter participates in a demonstration in New Delhi
Photograph: Reuters