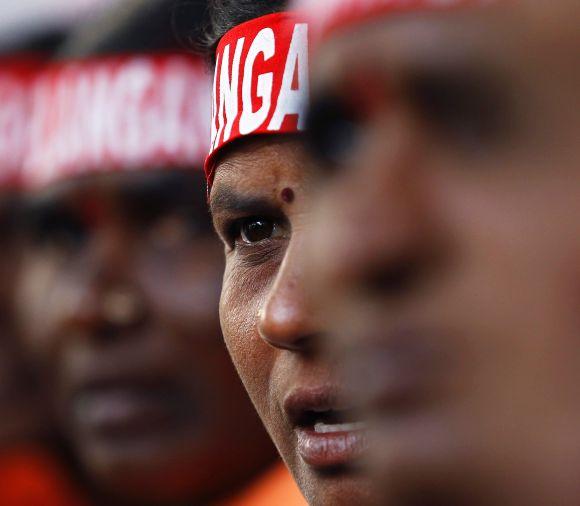 Notwithstanding Andhra Pradesh assembly's rejection of Telangana bill, a Group of Ministers on Tuesday cleared the draft legislation to be placed before the Union Cabinet on Thursday to pave the way for its tabling in Parliament.
"The GoM has cleared the draft Telangana Bill. It will be placed before the Union Cabinet in the next meeting. The Bill will be tabled in Parliament," Union Health Minister Ghulam Nabi Azad, who is a member of the GoM, told reporters in New Delhi after a 30-minute meeting of the ministerial panel.
Highly-placed sources said the GoM, headed by Home Minister Sushilkumar Shinde, has approved the Bill after some technical and procedural changes. A comprehensive Bill will be brought before the Union Cabinet and suggestions will be incorporated after discussions in the Cabinet.
Following the Union Cabinet's nod, the legislation will be sent to the President for his approval before being taken up by Parliament, probably next week. A special economic package with substantial additional funds for construction of a new capital for Seema-Andhra region will be part of the Andhra Pradesh Reorganisation Bill.
The move comes days after the Andhra Pradesh assembly rejected the Telangana Bill by voice vote, capping weeks of acrimonious drama and embarrassing Congress, which favoured creation of the separate state.
Experts are of the opinion that despite the assembly's rejection of the bill, Parliament can go ahead with its legislative process for creation of the new state.
Parliament session commences tomorrow and is scheduled to conclude on February 21. This will be the last session before the tenure of the UPA-II comes to an end.