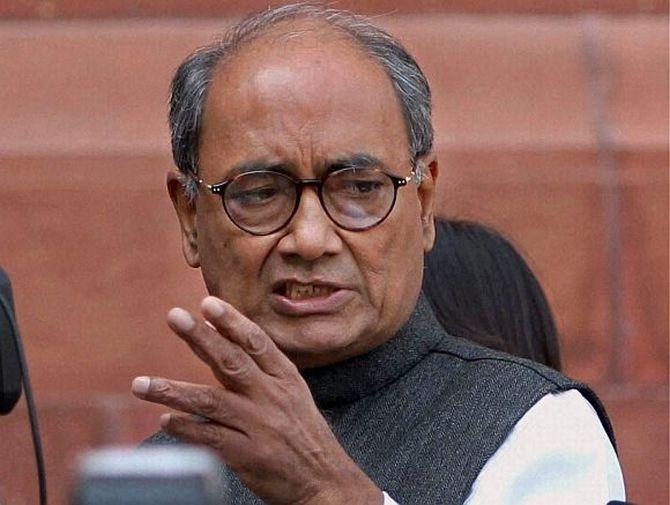 Activists, allegedly belonging to saffron outfits, today pelted stones at the car in which Congress General Secretary Digvijay Singh and leader of the opposition in the Madhya Pradesh Assembly Ajay Singh were travelling near Dhar in Madhya Pradesh.
Though the car was damaged, both the leaders escaped unhurt in the attack, police sources said. The Congress general secretary told PTI over phone en route Bhopal that "The police had prior information about the attack but they looked on helplessly. If they wanted, they could have prevented it".
Digvijay said his vehicle was damaged in the attack and alleged that the Bharatiya Janata Party was behind it. "If they think I will get frightened by these attacks, then they are mistaken," he said.
The two were returning from Alirajpur after attending a party rally and stopped at ukshi town where local Congress workers welcomed them. After they left, activists belonging to various saffron outfits staged protests and waved black flags at them.
In the melee, some of them pelted stones, the police said.
The Congress leaders did not stop the vehicle at that point and sped away, the sources said. Meanwhile, Dhar Superintendent of Police Bhagwant Singh Chouhan said action will be taken against the culprits.