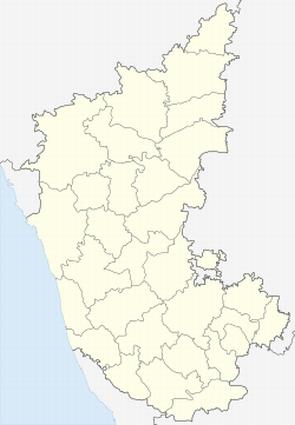 Udupi in Karnataka has witnessed a close electoral fight between the Bharatiya Janata Party and the Congress in the last few years, with the former winning the seat in the last three polls.
But the BJP was forced to deny a ticket to Raghupathy Bhat after a CD showing the sitting Member of Legislative Assembly in an alleged compromising position was revealed.
The BJP has chosen Sudhakar Shetty, who contested in the 1999 election but lost to the Congress. He contested as an independent candidate in the 2004 election, when he was denied a ticket by the BJP, but lost again.
The Congress is trying to make the sleaze CD an election issue. The party has also raked up the attacks on the pub and churches, insinuating that forces supported by the BJP were behind it.
The rave party allegedly organised by the BJP administration is yet another favourite issue for the Congress.
The BJP, on the other hand, is trying to outline the developmental projects it has undertaken in the region.
Residents of Udupi seem to be tired of the smear campaign being run by the Congress. They want both political parties to focus on actual issues like the water scarcity in the area and the lack of a proper drainage system.
The BJP knows that it needs to pull off a miracle to ensure Shetty's victory.
The Congress, meanwhile, is rejoicing after defeating the BJP in the urban local body polls after 45 long years. The party has fielded Pramod Madhawaraj, who had lost to Bhat in 2008, counting on the 'negative vote' against the BJP.
Udupi also happens to be the hometown of senior Congressman Oscar Fernandes, who can become a likely candidate for the chief minister's post if senior leaders Siddaramaiah and Parameshwar fail to iron out their differences.