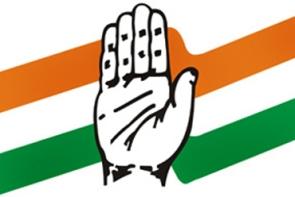 Barely days before the state polls, the Congress party is grappling with rebellion from dissatisfied party workers in at least 60 constituencies across Karnataka.
Congress leaders have faced dissent from party workers since the ticket distribution process ran into rough weather.
The party has initiated its internal clean-up exercise by targeting the smaller fries but leaving the senior leaders untouched.
On Monday, the party expelled nine district-level leaders who were part of the rebellion against the Congress high command in the state.
Rebellion is brewing in the Congress's ranks in Srirangapatana, Mandya, Bhadravathi, parts of northern Karnataka and Karwar.
Senior leaders like Srikantaiah, Sangamesh Diwakar Babu, Atmanand etc have expressed their unhappiness with the way things are. Congress is dealing cautiously with them as the party feels that direct confrontations may worsen its poll prospects.
The party is facing tricky issues even at the top-most level of the state hierarchy.
While senior leaders Siddaramaiah and G Parameshwar are both eyeing the chief minister's post, former external affairs minister S M Krishna is clearly unhappy with the latest political developments in the state.
According to sources, the party can only crack the whip at the grass-root levels since these workers are messing up the party's chances at the ground level.
Parameshwar is hopeful that the party will overcome this wave of dissent. "We faced issues of rebellion but today the Congress's house is in order," he claimed.